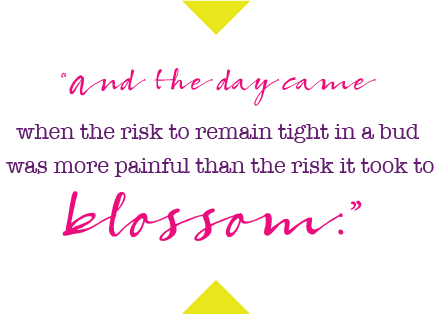 About
Hello and welcome! I'm Cara. I'm a lightweight rower training in Sarasota, Fla., two-time U.S. National Team member and 2019 World Champion in the Lightweight Women's Pair. I started this blog in 2015 with a desire to connect with others and mission to create a resource for young women athletes in pursuit of their dreams. Women, in other words, like me!
A lot has changed since 2015. What you're reading right now is officially the second iteration of my "About Me." The first was written at a time when I aspiring to make my first U.S. National Team, and much of my story was characterized by a struggle with confidence in my abilities as an athlete and competitor.
See that quote at the top of the page? That quote lived on my homepage for the first four years of this website. It spoke to me deeply and personally because for most of my post-collegiate rowing career, I felt… no, knew… I knew that there was an athlete inside who was stuck, and simultaneously longing to emerge and be seen.
Fast-forward to now and I can proudly say that that athlete—the one who is fiercely competitive, disciplined in mind, focused, deliberate and fully trusts herself to perform—has arrived. How and what changed that allowed such a shift to unfold?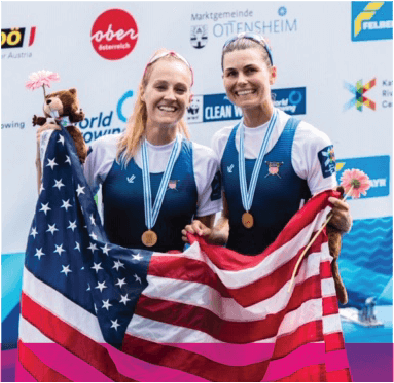 First, I recruited help.
In January 2018, I started working with a high performance coach who helped me develop the mental skills needed to unlock my capacity to perform.
Second, I leaned into traditional resources.
I love learning through others, and used blogs, podcasts and books by and about athletes to gain insight into aspects of performance such as mindset, recovery and nutrition. During this time, I had many aha moments: I would read a comeback story or hear about a race experience in the words someone I admire and realize that, "Wow! She's just like me!"
As a lifelong athlete whose career started with competitive swimming in grade school and includes 18 years (and counting) of rowing, I am now called to pay forward the lessons I've learned. So, while a lot has changed since 2015, the original mission for this website remains.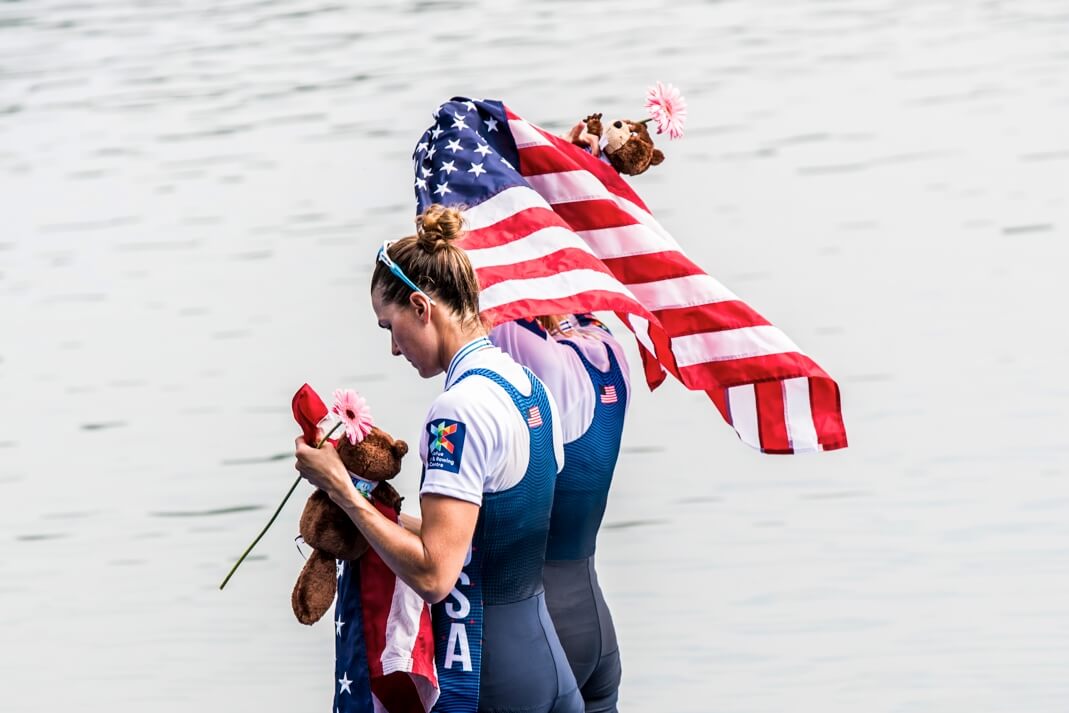 That mission: To provide a resource for young women athletes who are navigating life and facing challenges in pursuit of their dreams. The hope: That by sharing my experiences, answering your questions and offering information related to life as an athlete, you will find the support and inspiration needed to go after your dreams with

Happy training, my friends!
Cara
Stay connected by subscribing to my newsletter HERE. You will receive notifications through email when I post a new blog. I also invite you to submit questions and comments, or simply say "hi!" by completing the form found HERE.
Facts & Stats
Born: January 29, 1983
Hometown: Wall, NJ
Education: Lehigh University, Bethlehem, PA
Degrees: BA in Journalism and Political Science (2005); MA in Political Science (2006)
Started Rowing: Fall 2001, Lehigh University, Bethlehem, PA
Club Affiliation: Sarasota Crew, Sarasota, FL; Penn AC Rowing Association, Philadelphia, PA
CrossFit Affiliation: Real Fitness Sarasota, Sarasota, FL; Requisite Fitness, Philadelphia, PA
Awesome Family: click here!
Number One Fan: click here!
Racing Highlights & Milestones
| | | | |
| --- | --- | --- | --- |
| 2019 | World Rowing Championships | Lightweight 2- | 1st place |
| 2019 | Canadian Henley | Championship 2- | 1st place |
| 2019 | USRowing Trials III | Lightweight 2- | 1st place |
| 2018 | Canadian Henley | Lightweight 2x | 1st place |
| 2018 | USRowing National Championships | Elite/Senior 4x | 1st place |
| 2017 | World Rowing Championships | Lightweight 4x | 7th place |
| 2017 | USRowing Senior Trials | Lightweight 4x | 1st place |
| 2016 | Canadian Henley | Lightweight 2x | 1st place |
| 2014 | Canadian Henley | Lightweight 1x | 2nd place |
| 2014 | USRowing National Championships | Senior Light 4x | 1st place |
| 2013 | Canadian Henley | Senior Light 2x | 1st place |
| 2013 | Canadian Henley | Senior Light 1x | 2nd place |
| 2012 | USRowing National Championships | Senior Light 1x | 1st place |
| 2007 | Schuylkill Navy Regatta | Intermediate 1x | 1st place |
| 2002 | Head of the Charles | Collegiate 8+ | 1st place |
Photo Gallery