When the season ended and I returned home from racing in Canada last year, I took advantage of the break in the calendar by joining the barbell club at Requisite Fitness—the gym where I coach and lift weights. Late summer into early fall is the one time of year when senior- and elite-level rowers have the freedom to mix up their training. Since I have a small obsession with strength sports (Olympic lifting, powerlifting, Strongman… I wish I could do them all!), working in with the barbell club was the perfect way to reset my head before training in earnest for 2016.
Early during the first strength cycle, I partnered with a woman who was then an acquaintance and is now a good friend, Lynn Beale. Lynn is the mother of three, originally from the Bronx, NY. She is fierce, passionate and focused; a veterinary nurse at Penn Vet's Ryan Hospital who gives her heart to the animals she cares for at work and is clearly devoted to the house full of her own; a woman of faith with a close and trusting relationship with God; and a woman who values family more than anything else in the world.
At forty-something years old, Lynn's max back squat totals more than my own and I've seen her throw weight overhead with the best of them. She is strong by any traditional standard, though the depth of her strength goes well beyond the gym. She talked openly once about the emotional challenge of caring for aging parents, and shocked me in the locker room one day when casually mentioning having had her thyroid removed due to cancer.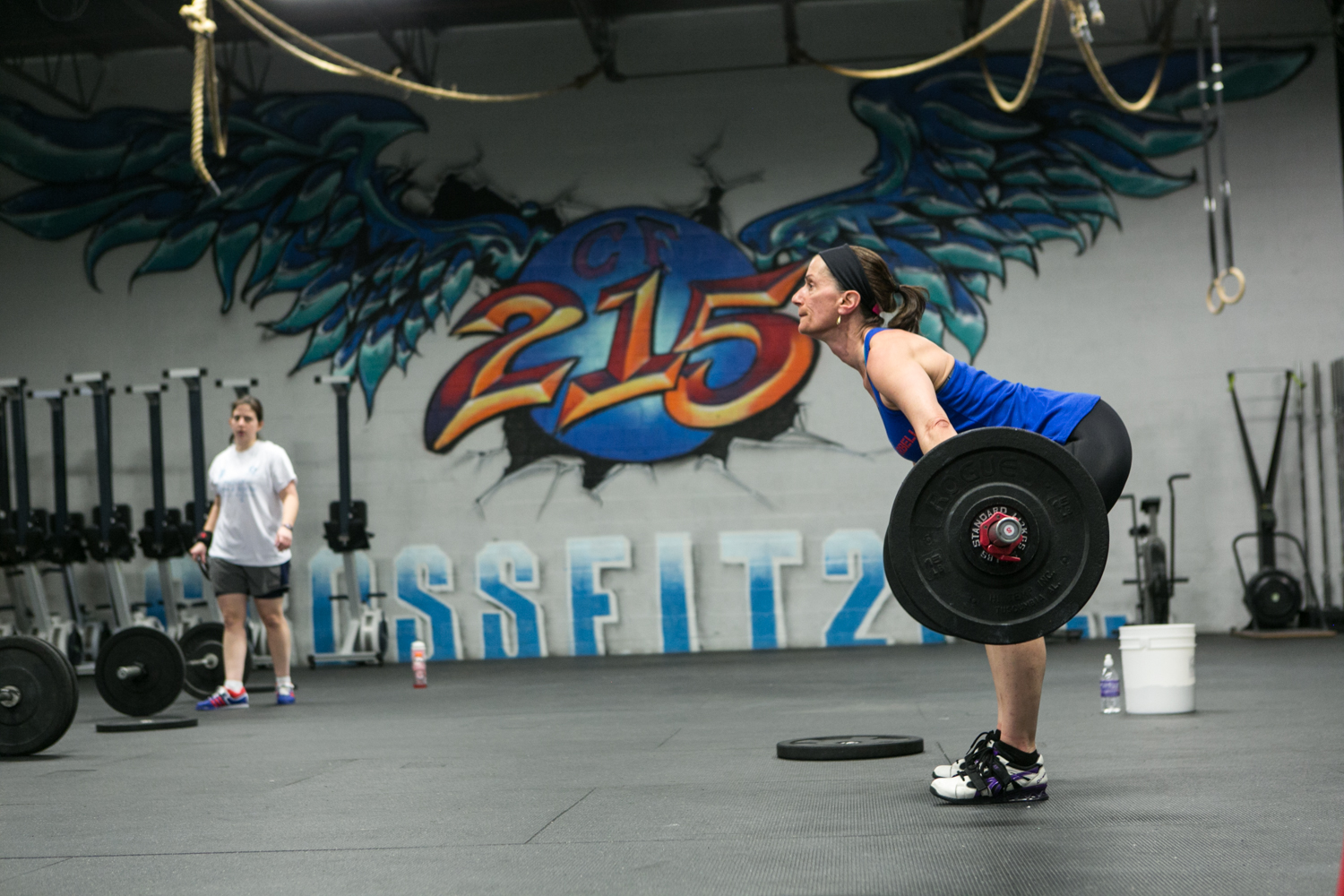 Lynn and I finished workouts at around 8 p.m. After two hours of heavy lifting, I couldn't get home fast enough to shower (on a good day!), eat and crawl into bed. Lynn, meanwhile, would be getting ready to head to her son's high school ice hockey game.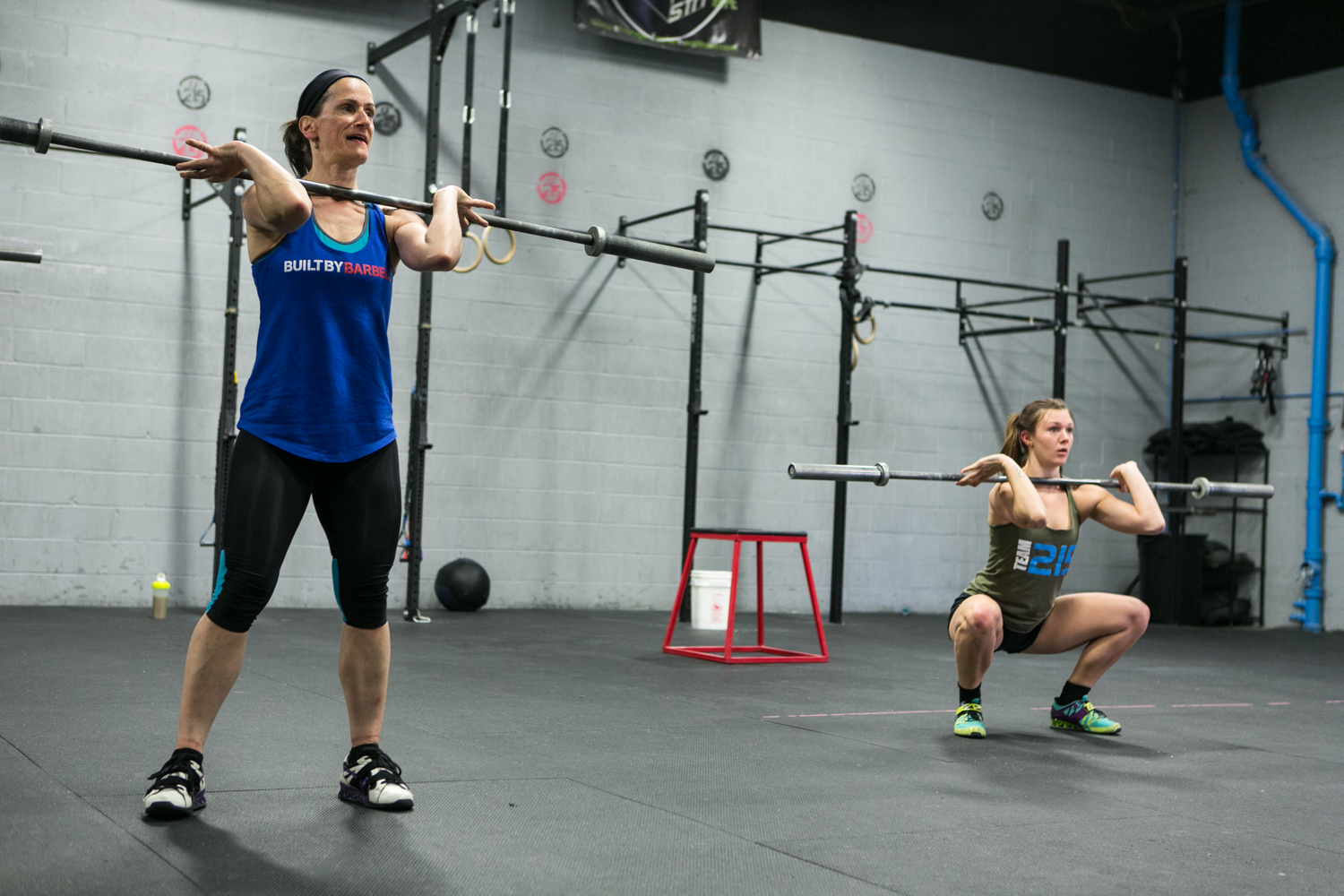 There's no doubt in my mind that she's super-mom—a mom that's much like my own.
Several times during the fall, Lynn mentioned that she hoped that her daughter Mackenzie would join high school crew. When I asked, "why," she told me Mackenzie's calmest and most passionate moments have always been by the water.
Whether getting in a boat to canoe, swimming, sitting by a pond, fishing, exploring… I knew in my heart this was going to be her thing!
As Lynn tells it, when she first suggested crew, Mackenzie looked at her and said, "stage crew" with honest confusion. Mackenzie has since found a home in her school's freshman eight, and I've had the chance to see her first season unfold.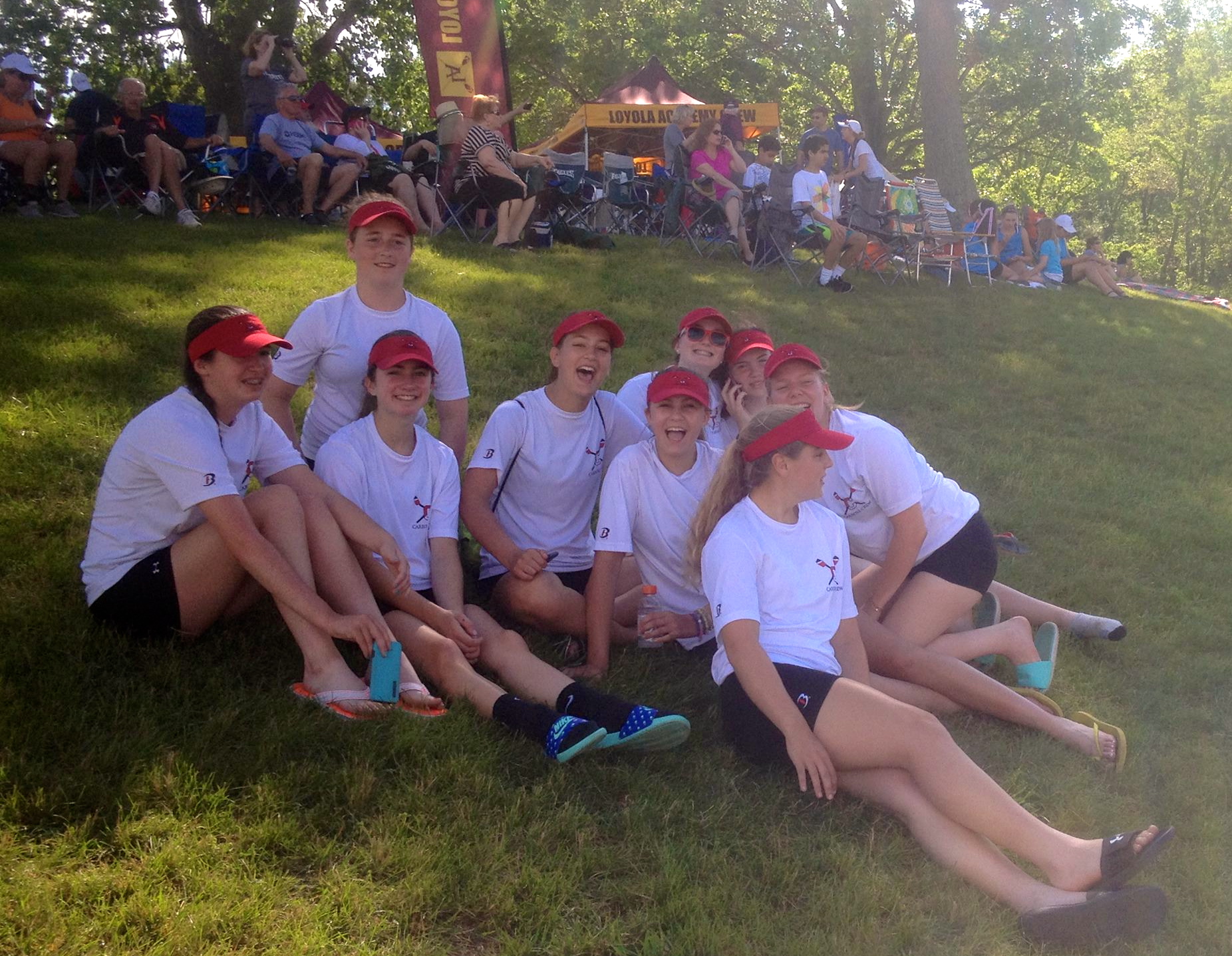 A few things surprised me…
At the Stotesbury Cup, the world's largest high school regatta, the girls crossed the finish line less than two seconds out of qualifying for the final and my heart actually hurt when I saw their heads fall. The parents stood asking, "What do we say to them?" and I started to think that it might just be harder to watch disappointment than experience it.
I also gained insight into why adults seem to love to reminisce—something that's always driven me crazy in the past. Every time Lynn told a new story or gave the most recent report, I'd listen intently while dying to share a similar one of my own. One that stands out: One of Mackenzie's teammates caught a crab in the final meters of City Championships. My heart went out to the girl but I had to laugh too. Every rower has his or her share of good "crab" stories: My freshman eight in college crossed the finish line of our first race with both a crab and seven-seat in tow.
Others did not…
Through photos and updates, I saw a young woman falling head over heels in love with her sport and finding a place among a new group of friends.
I saw resiliency after a disappointing result at the Stotesbury Cup, and was reminded that setbacks and losses are all opportunities to grow.
And, for the infinite time, I saw how rowing cultivates friendship and teamwork in a way that's incredibly unique and rare.
When I asked Lynn about the team's dynamic, she said,
The wins together and more importantly their first loss was talked about amongst themselves as a 'we.' No one was ever singled out.
How cool?!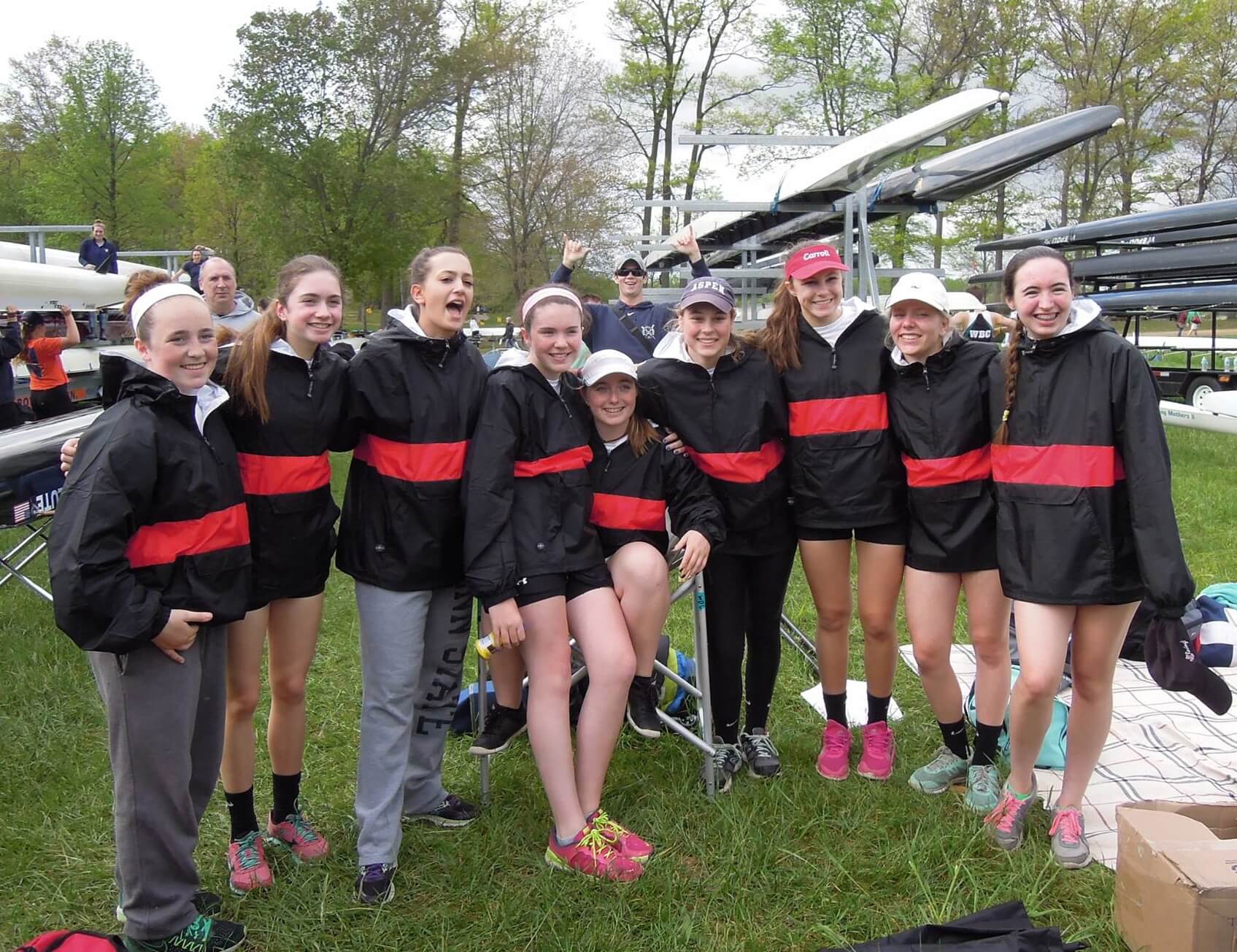 The take-away that stands apart from the rest:
A chance to reflect on my own mom and dad's time and sacrifice, and the lessons they taught me that impact my rowing today.
I did not row in high school. But I poured my heart into competitive swimming and my parents were there every step of the way. My mom drove me thirty minutes each way to practice at the Freehold YMCA. My dad woke up many times before dawn so we could travel to meets in all different parts of the state. We'd sit in gymnasiums and hot natatoriums, waiting for hours in between races that usually lasted less than two minutes long. Between my sister, brother and me, there was swimming, travel soccer and golf, and the countless other activities that preceded our respective niche sports.
I gained the value of teamwork and leading by example from my dad; the importance of honesty and heart from my mom; and a tireless work ethic (that my dad proudly attributes to Polish roots) from them both. These lessons supported me through four years of rowing at Lehigh, and going on 10 years on Boathouse Row. They've made me a stronger athlete, and better teammate and friend. I like to think that they'll guide me to Worlds where I can tap into the highest level of competition in the sport, and show what I've always believed I can do.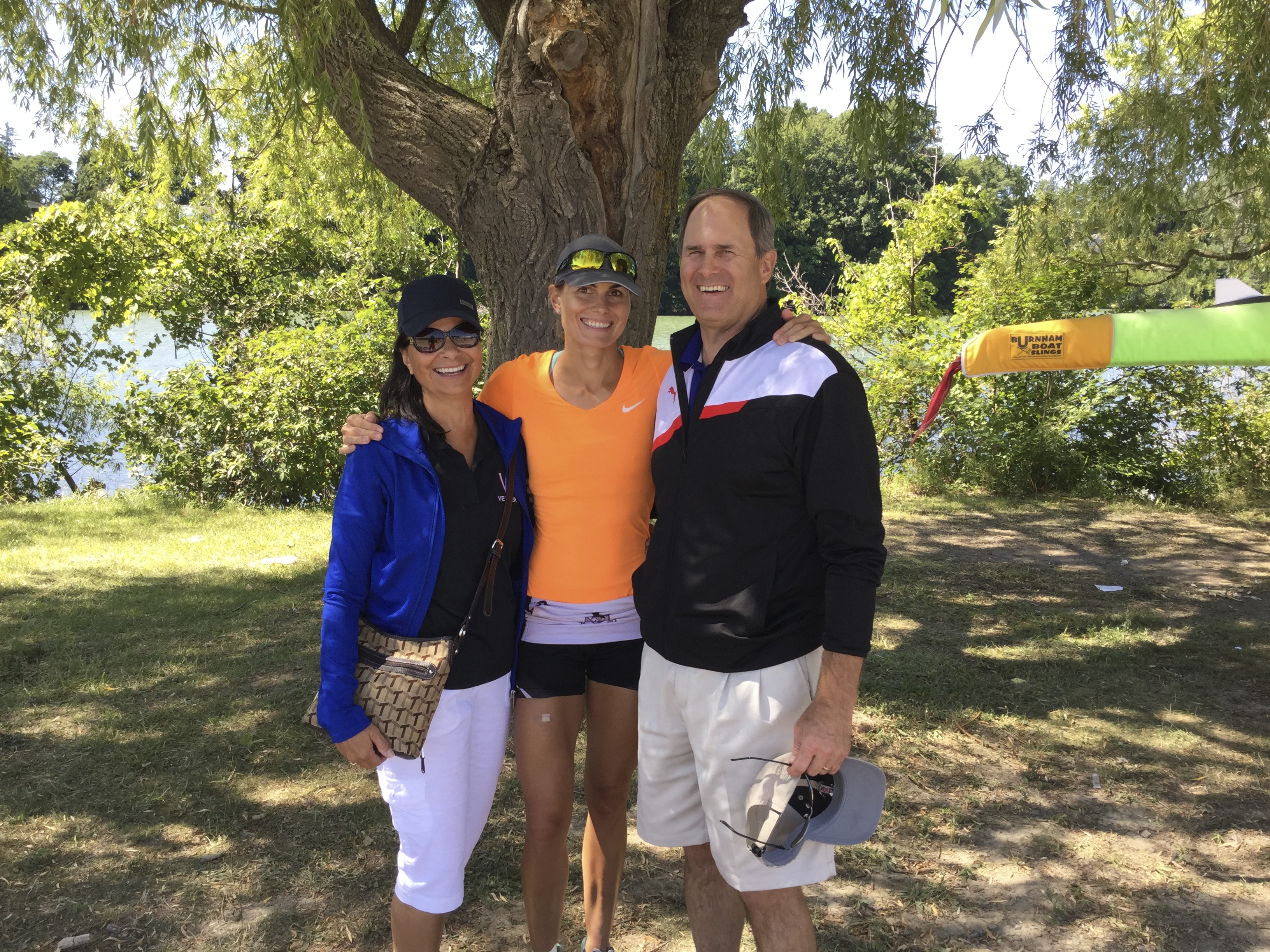 Lynn is in Ohio with Mackenzie at the SRAA National Championships as I wrap up writing this month. If Mackenzie's anything like me, she thinks it's the coolest thing in the world to be half way across the country with her crew. I see from Lynn's Facebook page that the girls advanced out of heats and will be racing in semis in the morning. Good luck, ladies! And thank you, Lynn, for inviting me into the season. Before I switched training groups, I was hanging onto anything I could to stay excited about the sport. Seeing Mackenzie's passion develop went a long way toward keeping me in touch with my own.
❤️‍
Special thanks to Matt Godfrey Photography for the photos of Lynn at Requisite Fitness East Falls!