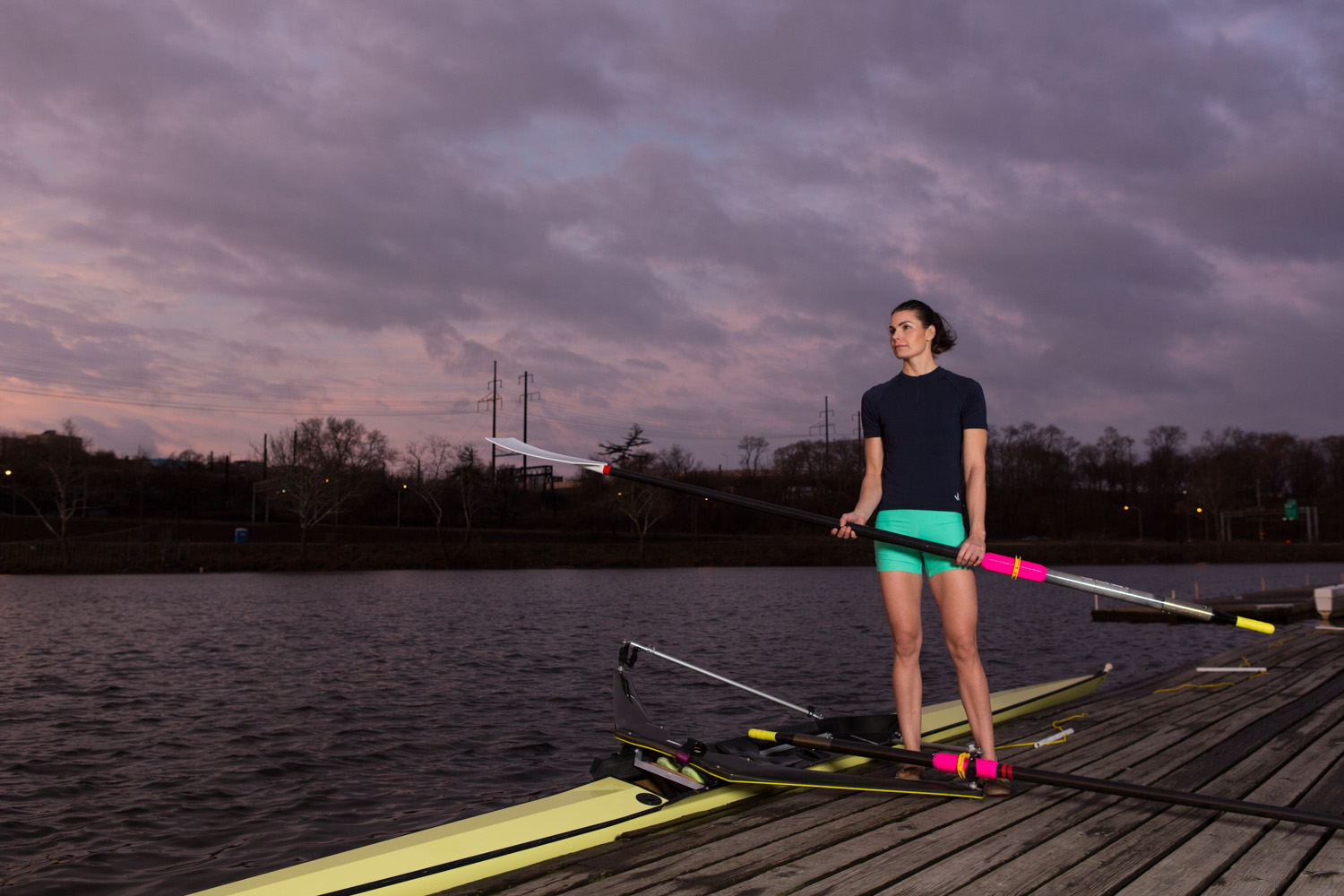 Athletes.
As athletes, I believe we need to embody resiliency, practice patience, and always keep fighting for more; trust in the process, give our best daily, and never lose sight of the "why." I don't know a single athlete whose trajectory was directly uphill. I do know that anyone I've ever seen reach a big goal or tackle a dream has spent time at the bottom, grappling with some sort of heartbreak and usually exploring new depths of their soul. It's a reality in sports – and probably in life – that won't ever be fun but that most of us have to contend with at some point in time. It's why patience, trust, resiliency and fight are crucial to longevity, success and personal feat.
In a blog called, "About Phe: The Not-So-Cinderella Story," professional runner Phoebe Wright writes,
Collegiate running taught me that hard work is a prerequisite for success. Professional running taught me that hard work does not entitle you to success. That is a hard pill to swallow.
Truth.
She goes on to say,
The American Dream says that the harder you work, the more you are rewarded. Learning that this is not always true felt like the Universe telling me Santa isn't real.
Yes.
I know what she means. I know what it's like to feel like the world's upside down when as an athlete you learn that hard work doesn't always equate to success. I started to realize this in my mid-twenties when I was doing everything "right" yet still grappling with injuries and a body that didn't want to heal. The stubborn (and perhaps idealistic) part of me still—still!—refuses to accept the reality about work and success. The sensible part knows that it's not something up for debate, and understands that the realization, in general, is probably the result of a naive, maybe even privileged perspective to begin with.
There's tons of risk in pursuing big goals. There's tons of opportunity too. Not just to succeed in the traditional sense but to learn who you are in pursuit of something you love. Phoebe is right and like I said, I know what she means. But I also know that the alternative—sacrificing the work because of the risk—means giving up your talent, desire and all the gifts that got you to where you are in the first place. The work is worth it regardless of the success and rewards that ensue. It's why I'm still racing and perhaps why Phoebe is too.
Teammates.
As teammates, I believe we need to support, inspire and learn from each other. This is harder in rowing than in most other sports. We're asked to fight as individuals for a fixed number of seats in the boat that we want, then unite with the very same people we'd been gunning against. We have to claw to stand out, and then function as one. Or, we make the boat that we're vying for and watch teammates we love get cut. Or we don't make the boat that we're vying for, and watch teammates we love move forward while getting left out… falling short of our goals… ultimately falling behind. Neither scenario is fun.
One of the more difficult things I've done during the past few years in rowing is watch a good friend and teammate make the U.S. Women's Light 4x in 2014. She and I had trained together, made the A-final at NSR1 together and commiserated during quad camp together. She made the boat. I didn't. It was her first time making the national team and would have been mine as well. The quad trained out of Vesper that summer so on top of not making the boat, I watched it develop, improve and get ready for Worlds… every single day. Ew.
I learned a lot about myself that summer. I learned that I'm resilient, unwavering, stubborn (mmm, maybe that's one I already knew) and strong. Instead of taking time off after camp or immersing myself in something completely unrelated to rowing as I've seen people do, I continued to show up for practice, lined up in my single and clicked off some good racing in Canada to top off the year. I started 2015 with resolve and the confidence gained from standing back up after getting knocked down. All things considered, it was a pretty good year for the books and something I can delve into more someday.
For now, watch this tribute to Abby Wambach—retired American soccer player, two-time Olympic gold medalist, FIFA Women's World Cup champion… hero, role model, teammate, friend.
Teammates are a gift—one of the many things that sport, in general, gives us as individuals. At the risk of sounding juvenile, I know we can't all be friends. I'll be the first to admit that I clashed with more than one of my teammates in college. And that I've had an easier time cultivating friendships with the women I don't directly compete against in club- and elite-level rowing. But I also know that I've learned something from every single person I've ever raced with or trained beside. And that the time I spend now with my teammates and fellow competitors is the same time I'll reminisce about later on.
My dad is the perfect example. He tells story after story of his days playing football (his high school team won the state championship in 1973 and his collegiate team (Lehigh!) won the national title in 1977—I believe Lehigh's only national championship football title to date), and my brother, sister and I, at this point, usually just roll our eyes (with love, Dad, don't get all worked up 😉 ). The truth though is that he and his teammates have something that not everyone gets to understand—something that's apparent to me the second he sees them at games or reunions and it seems like not a day has gone by since their time on the field.
Me? I was lucky enough to be part of two special crews in college: one that made Lehigh history by winning the Collegiate 8+ at the Head of the Charles in 2002, and one that didn't attain much success on paper but understood what it was like to row amongst women who would give their right arm for each other. In truth, a big part of why I've always been drawn to the quad is the idea of re-cultivating similar bonds. After being involved in the selection process for three years now, I know that I'm holding onto a completely naïve ideal. But is something I'm more than happy to do for whatever time I have left in this sport.
Coaches.
As coaches, I believe we're responsible for giving athletes the basis for tapping into their best—a basis that's multi-faceted and requires technical knowledge and personal skill. The technical side is learned like in any profession, and its application will vary depending on athlete population (i.e., juniors have different training needs than college students; college students have different training needs than elites, etc.). Given a standard of competency on the technical side, the personal aspect and relational skills in coaching are what I believe ultimately give an athlete an edge.
I'm roughly three-quarters done with what is quickly becoming one of my favorite books: The Art of Learning: An Inner Journey to Optimal Performance. In a chapter called "Breaking Stallions," author Josh Waitzkin writes:
I believe that that one of the most critical factors in the transition to becoming a conscious high performer is the degree to which your relationship to your pursuit stays in harmony with your unique disposition. There will inevitably be times when we need to try new ideas, release our current knowledge to take in new information—but it is critical to integrate this new information in a manner that does not violate who we are. By taking away our natural voice, we leave ourselves without a center of gravity to balance us as we navigate the countless obstacles along the way.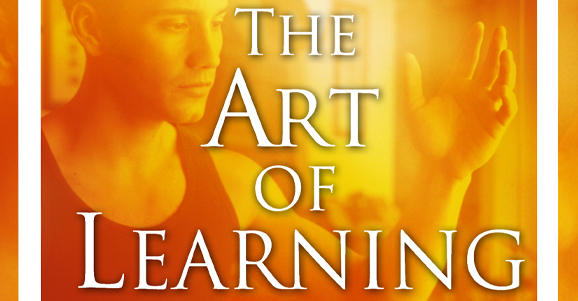 Waitzkin is an eight-time National Chess Champion and martial arts champion who holds a combined twenty-one National Championship titles and several World Championship titles. He goes on to describe who he calls the "pillars" of the Russian school of chess – two of the "greatest chess trainers in the world."
The first, he says, has a training method that "depends upon a keen appreciation for each student's personality and chessic predispositions:
In remarkably short order, he [the chess trainer] discovers the core of the player's style and the obstructions that are blocking pure self-expression. Then he devises an individualized training program that systematically deepens the students knowledge of chess while nurturing his or her natural gifts.
The second, he says, has a system that he believes all students should fit into:
His method when working with a pupil is to break the student down rather brutally and then stuff him or her into the cookie-cutter mold of his training system. In my opinion this approach can have profoundly negative consequences for spirited young students.
Waitzkin ultimately contrasts his time studying with the two as spiritual retreat versus an Orwellian nightmare. And while he won't singularly fault the second coach for bringing about the premature end to his career, the implication is clear.
Coaching is as much of an art as it is a science. It's also incredibly personal and as much as I hate to sound black and white, if you think otherwise you're wrong. I used to think the problem was me: that I put way to much stake in what my coaches either said or failed to say. But the longer I've remained in this sport and the more I've learned about and listened to the experiences of other athletes—not just rowers but athletes from all different sports—the more I believe in the power and importance of the relational aspect of coaching.
In terms of practical application for coaches, this means you have an incredible responsibility. My parents are my heroes for many reasons that don't necessarily apply here. Yet, despite this, it was my teachers and coaches that played pivotal roles as mentors during my years growing up because, let's face it, no one wants advice or inspiration from their mom or dad when they're 15-, 16-, 17-years-old.
With this in mind, coaches of high school and collegiate-age students, know that what you say and do is shaping your athletes—who they are, who they become. Build them up instead of tearing them down; cultivate their strengths; refine instead of exploit their weaknesses. Coaches of aspiring and established elites, know that your athletes are giving all of themselves to their sport. It may be different in sports like football and baseball where big paychecks and athlete drafts are involved. But in sports like rowing, athletes commit and stay committed because of pure passion and drive. Understand your athletes as people; understand their unique personalities; know their motivations and drives; mostly, understand yourself as part of their journey and know that they're placing their trust in you.
Rowers.
As rowers, I believe we share a unique enthusiasm for suffering, beauty and pain. Our sport is an art. It's also a grind. It takes years to learn how to move a boat, and years after that to master the intricacies and gain real speed. I know many athletes who think of the erg and even long rows as incredibly mind-numbing endeavors. Young athletes, in particular, and non-rowers who erg for fitness, competition or fun (a novel idea, I know!), frequently ask what I think about during steady state training or long grueling workouts. The answer is actually quite simple: I try to mentally adapt to my surroundings and find some semblance of flow.
Repeating the same motion for minutes, hours and miles on end is part of the grind and ironically part of the art. It's an opportunity to increase self-awareness and access a meditative state. Meditation is a hot topic right now and I bet you'd be surprised by the number of people who ask if I meditate (there are a lot!). The answer has always been "no," but I realized recently that I meditate every single time I find rhythm in the boat and flow on the erg. It's why I can erg without music. And isolate myself in a room full of high school students at practice. It's not an easy discipline. But it's one that's worth training along with all the other "not easy" things we love about our sport.
Women.
As women, I believe we need to protect our ambition and take pride in our goals; let go of perfection and find power in mistakes; trust our instincts and stay true to our hearts. This applies to rowing, sport and most of all, life!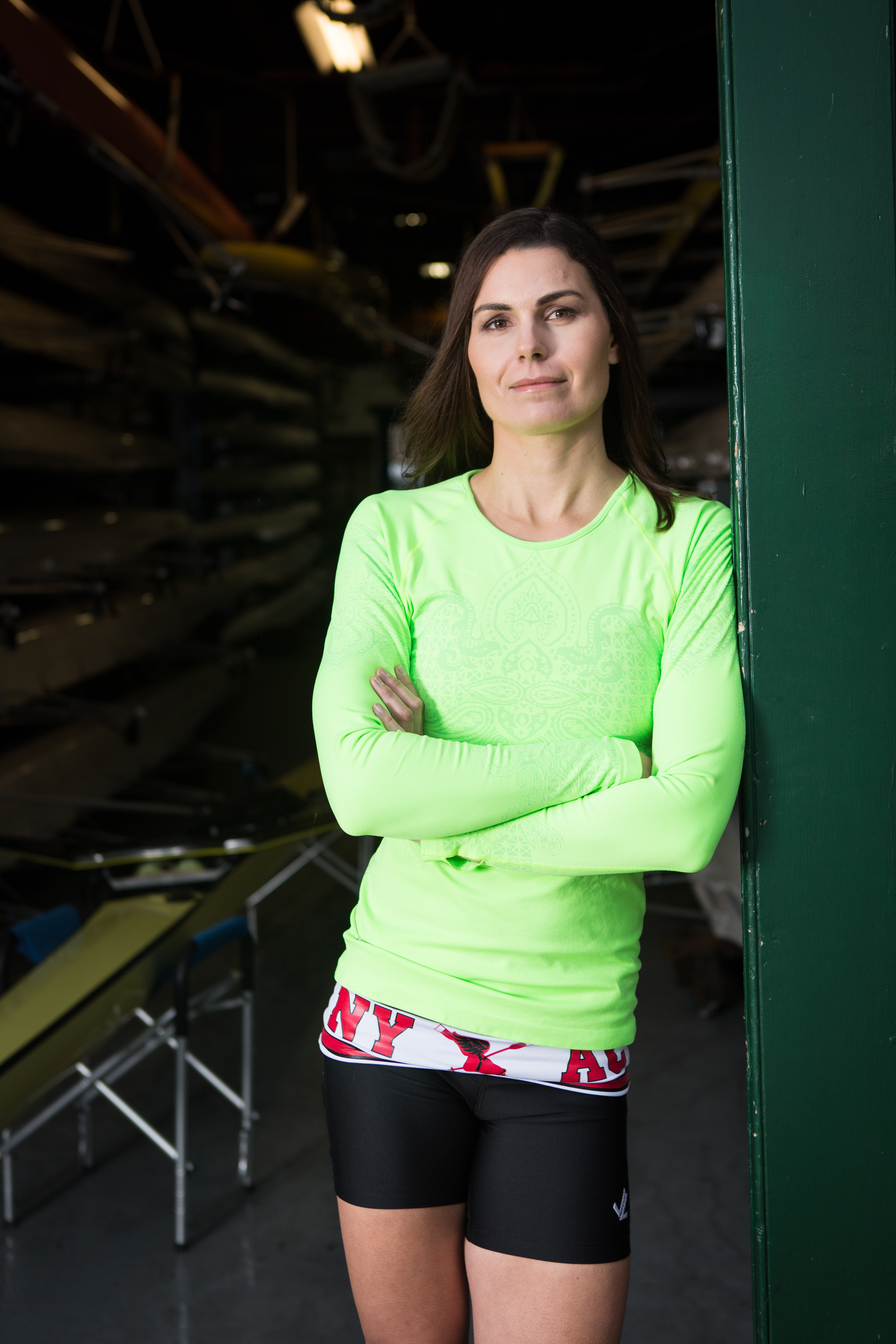 Oiselle is a women's running apparel company that I've had a small obsession with for at least the last two or three years. Not only is this base layer getting me through another winter of rowing in Philly (seriously, friends, it's the first time I've been able to row AND STAY WARM wearing one long sleeve instead of three on sub-thirty degree days on the river), but I intimately connect with what the company was founded on and how it supports women runners of all backgrounds and goals.
Sally Bergesen, founder and CEO, describes her running and the Oiselle story like this:
In hindsight, it would be untrue to say that I haven't cared deeply about running fast and even winning. But for me, and the small family that makes up Oiselle, the sport has always been about something more. At various times it's our therapy, escape, religion, and girl time. But perhaps simply enough, it's been our sense of freedom. And thus the name Oiselle (pronounced wa-zell). A French word for bird, it alludes to that feeling of weightlessness that most runners know and love. That sense of flight – when the legs go fast and the heart goes free.
Our sense of freedom. I know that sense well. I know the feeling of weightlessness and the sense of flight on the water—when everything's clicking, and you, the boat and the water are one. I also know what it's like to lose that freedom: to feel weighed down by expectation and the failure to meet certain goals; to feel out of place in an environment that should feel like home; to get lost in the momentum of someone else's path; to allow others to define my trajectory and impact my goals; and to feel marginalized by the very same people who are supposed to be invested in my success. My year in 2015 was defined by all of these things. My year in 2016 has been about re-gaining control.
As a rower, September has always been more of my time for mental reset and setting (or re-setting) goals. Going into the new year, Oiselle launched a "Woman Up 2016" campaign that gave me a chance to revisit and re-characterize the intentions I set in September. So, as they say at Oiselle: In 2016, I am going to woman up and take back control of my rowing. My year is going to be about going as fast as I can on the erg and the water; about finding new boat speed and making the most out of every opportunity I have at the line. In 2016, I vow to regain my freedom; I vow to create my path to success. #womanup2016