Early last month, I planned on writing a very non-personal piece on nutrition for March. I've been tracking my macronutrient intake since September, targeting a specific daily breakdown of fat, carbohydrate and protein for the first time ever, and was excited to share why I'm loving this as an option for optimizing performance and improving general health. I even had a good title in mind: "A Case for Counting Macros." Catchy, right?!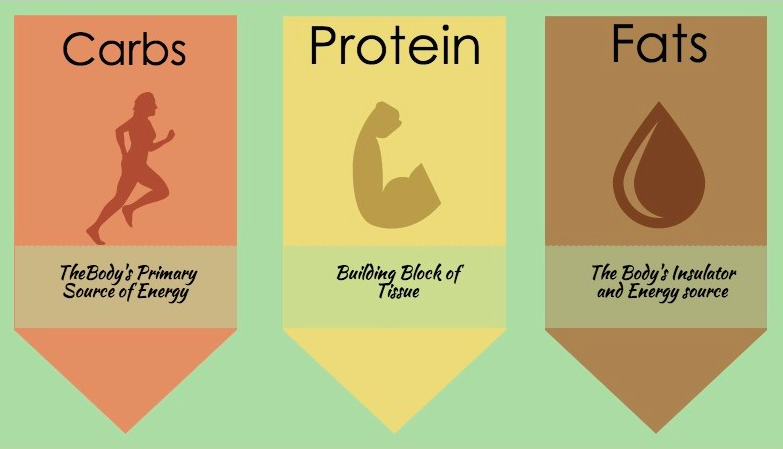 And then I watched the U.S. Olympic Marathon Trials raced on February 13 in L.A. …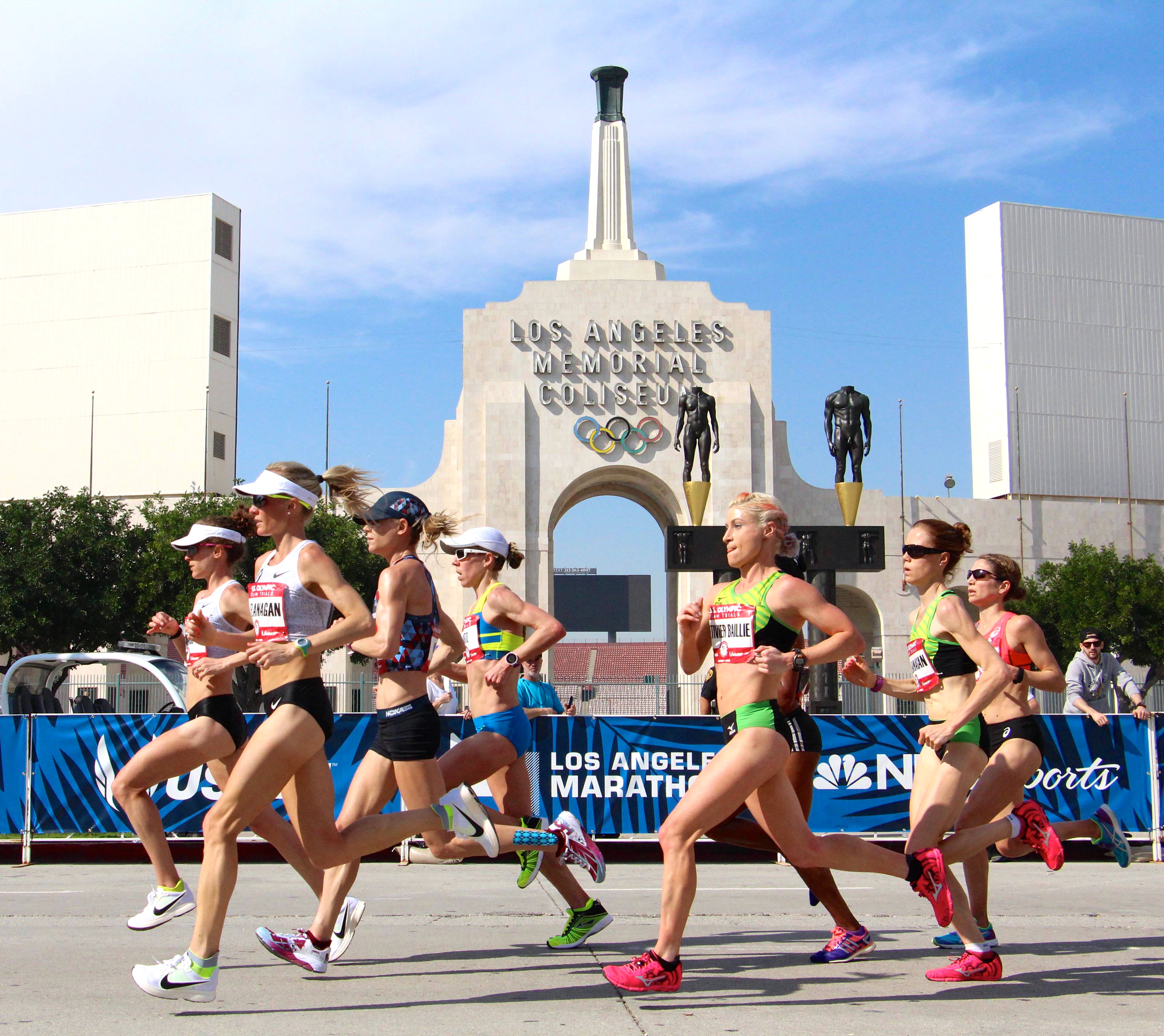 …and cried throughout the entire end of the women's race.
My husband was asleep in complete peace on the couch in our condo. And I was on the floor in tears.
Awesome.
"Guess I'm not writing about macros anymore," I thought.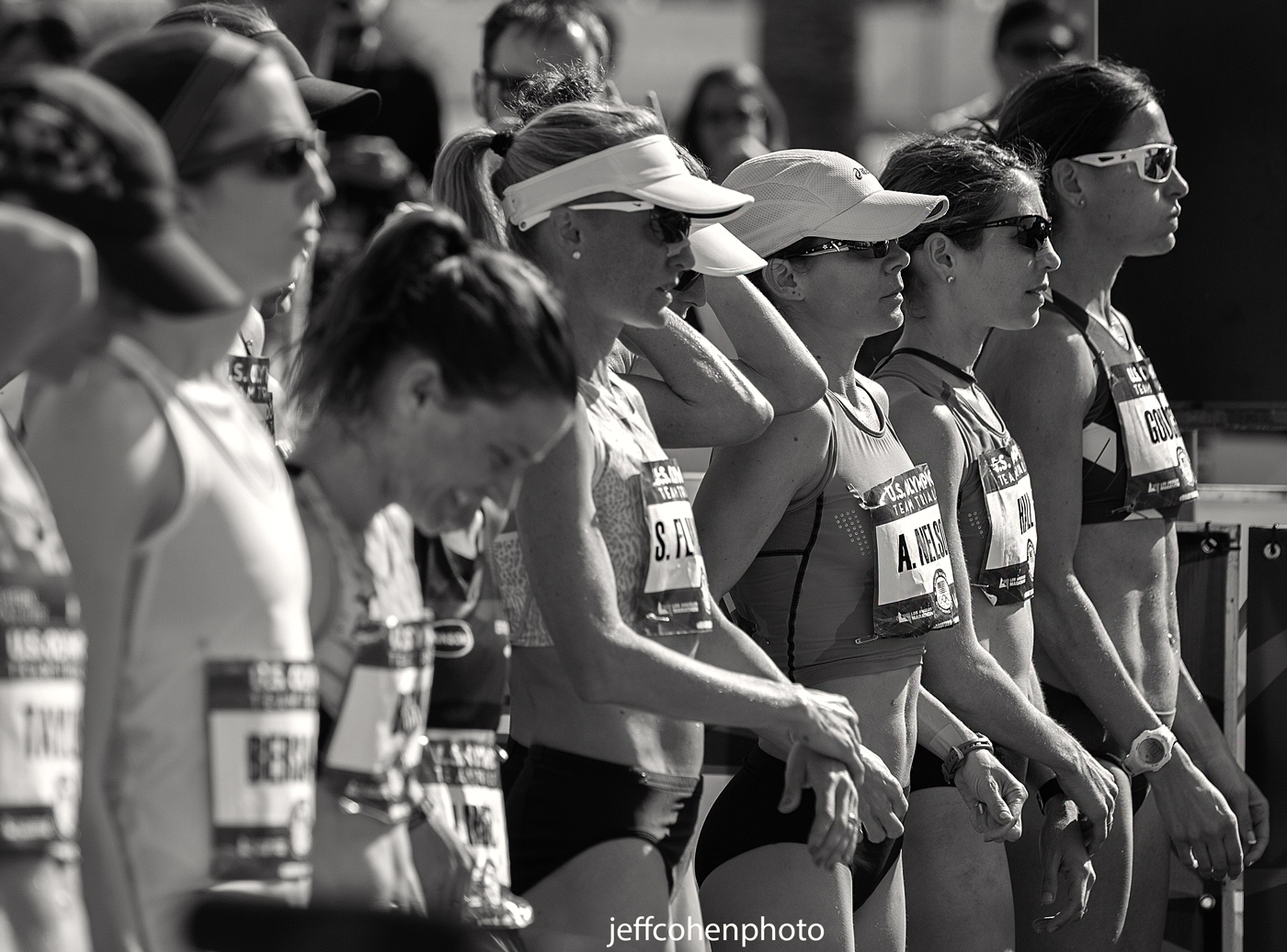 Now that you all know how much of a softy I am when it comes to performance and watching others lay it all on the line, let me give you a quick and dirty recap of the women's race.
Amy Cragg, 32, threw down the performance of a lifetime and claimed victory in 2:28:20, four years after finishing fourth and one spot out of making the Olympic Team in 2012. She and teammate Shalane Flanagan, 34, ran side-by-side until the final two miles when Amy took the lead, visibly reluctant to leave her struggling teammate behind. Desi Linden, 32, ran an incredibly tactical race, passed Shalane in the final mile and finished in second, looking strong, in 2:28:54. Shalane held onto third, finished in 2:29:54 and literally collapsed into Amy's arms immediately after crossing the finish line. Kara Goucher, 37, finished fourth in 2:30:24 and put together what looked to me like an admirable performance and well-executed plan. It just wasn't enough in the end.
So what's the deal? Why the tears?
I cried for Amy because she gave us sight into one of those rare days when it all comes together when it counts most. The headlines all cited Amy's redemption, contrasting her win in 2016 to her fourth place finish in 2012. And while I'm sure "redemption" made this year's victory particularly sweet, personally, I was struck by the way she raced and manner in which she won—dominating from start to finish and carrying her teammate along the way.
As athletes, we know what it's like to win; we know what it's like to set personal records and new best times. But it's rare, at least in my experience, to do so in manner where you can walk away and say, "YES. That was it. That's how it's done." Perhaps Amy feels like she made mistakes or would have done a thing or two differently. But her race from my perspective exemplified what we're all striving for—the perfect culmination of hard work and sacrifice executed on the perfect day. Those races are rare. Those races are special.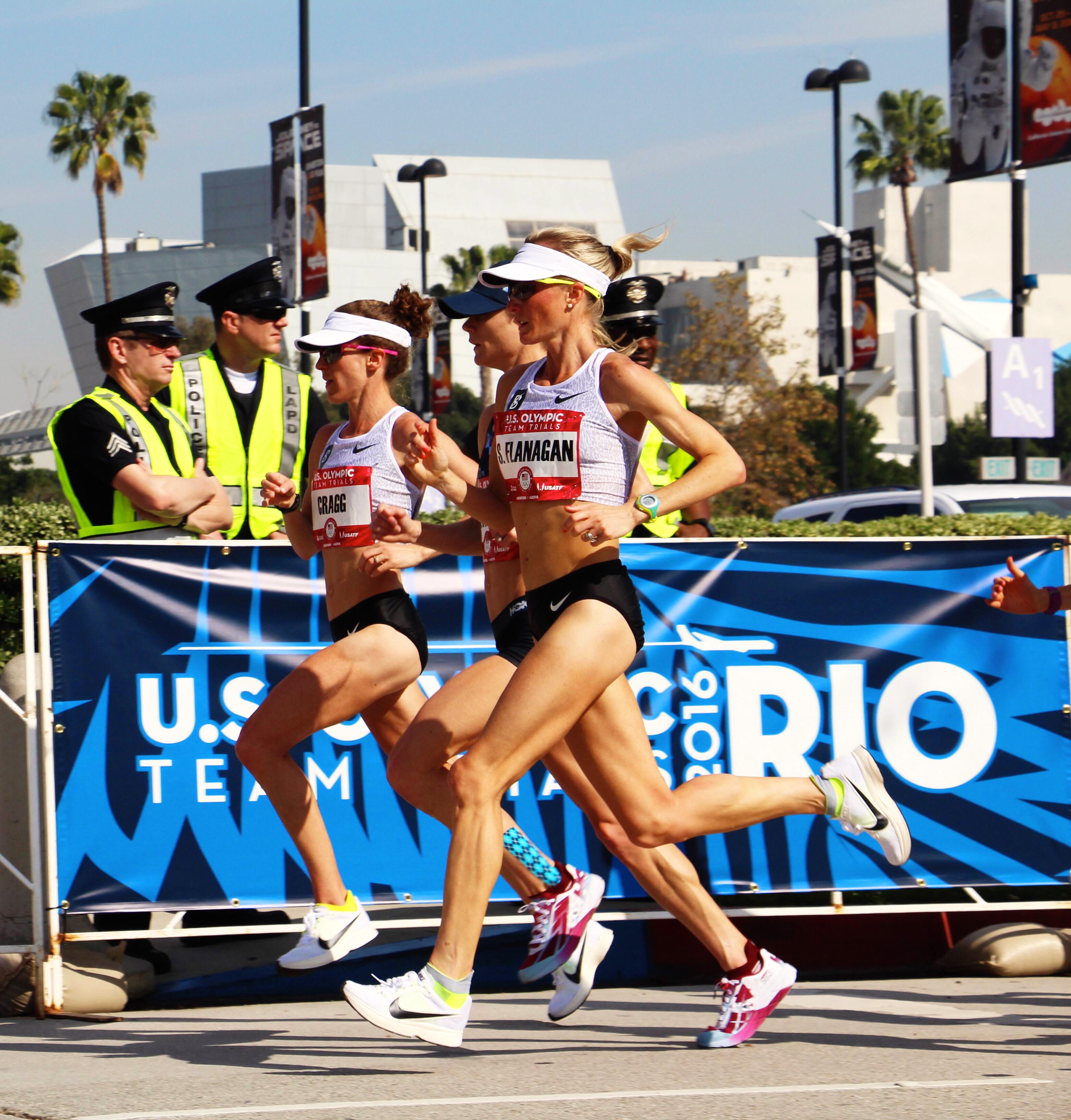 I cried for Desi for no reason other than she did it again. She ran smart and deliberately to earn a spot on her second Olympic Team. And good for her. So often, she's either overshadowed or overlooked in the media, and always seems pegged as an underdog despite consistently performing on top. She's clearly a fighter who knows how to focus and run her own race. Perhaps Rio will be her time to break out out as the star. Perhaps the attention, to her, is irrelevant.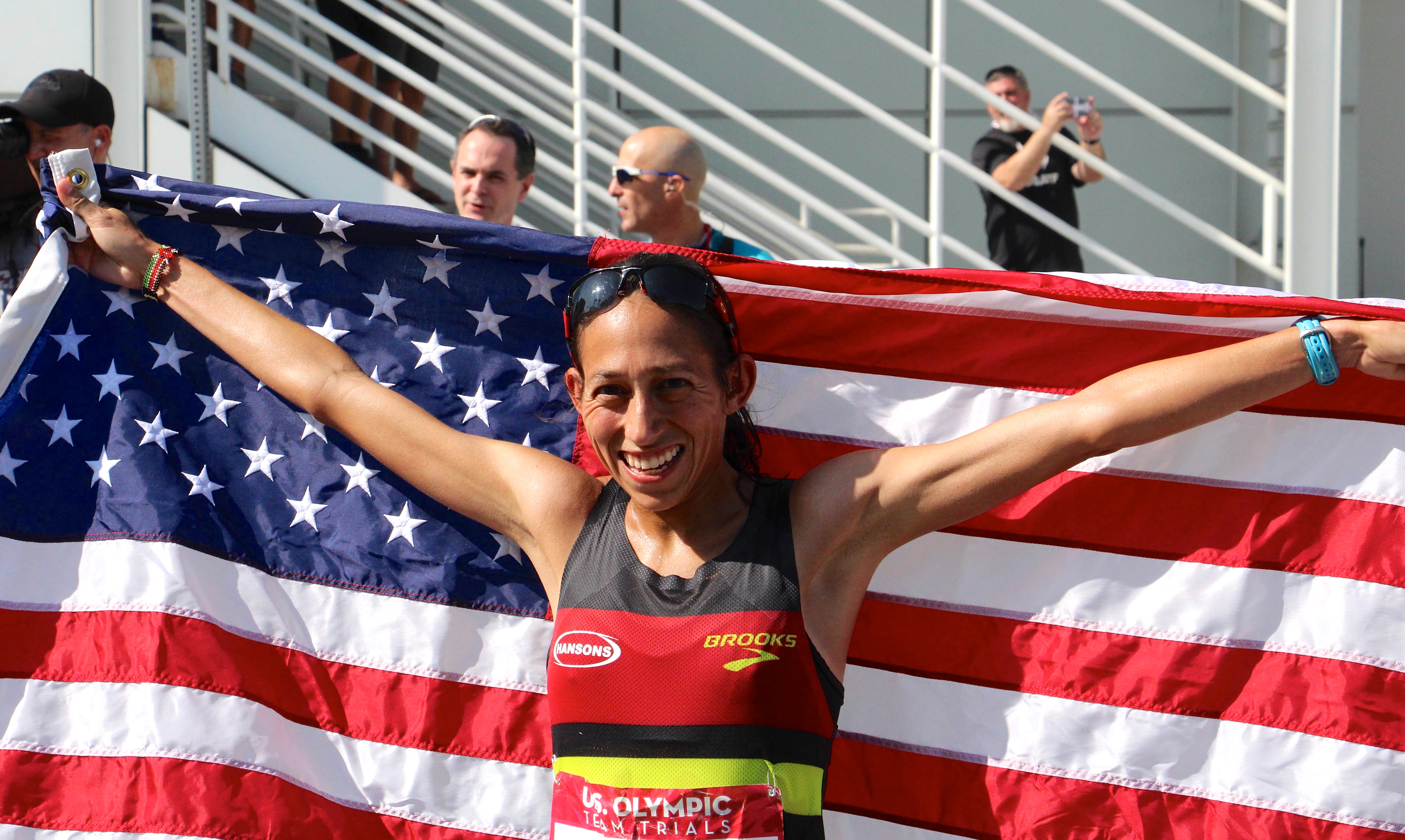 I cried for Shalane because she showed us grit in the purest sense of the word. You could see she was struggling during the last two miles of the race but didn't know the extent of it until she collapsed into Amy's arms at the finish line—dead weight in an instant. Shalane has a reputation for being tough and I've always admired her apparent fierceness as a competitor. I know what it's like to work through pain… to lean in when your legs are burning and your heart is racing. We all do. But to force your body to move when it's literally shutting down… that's different. That's relentlessness… something done through sheer, uncompromising will… a grit that very few people even know how to access. In other words, something truly impressive.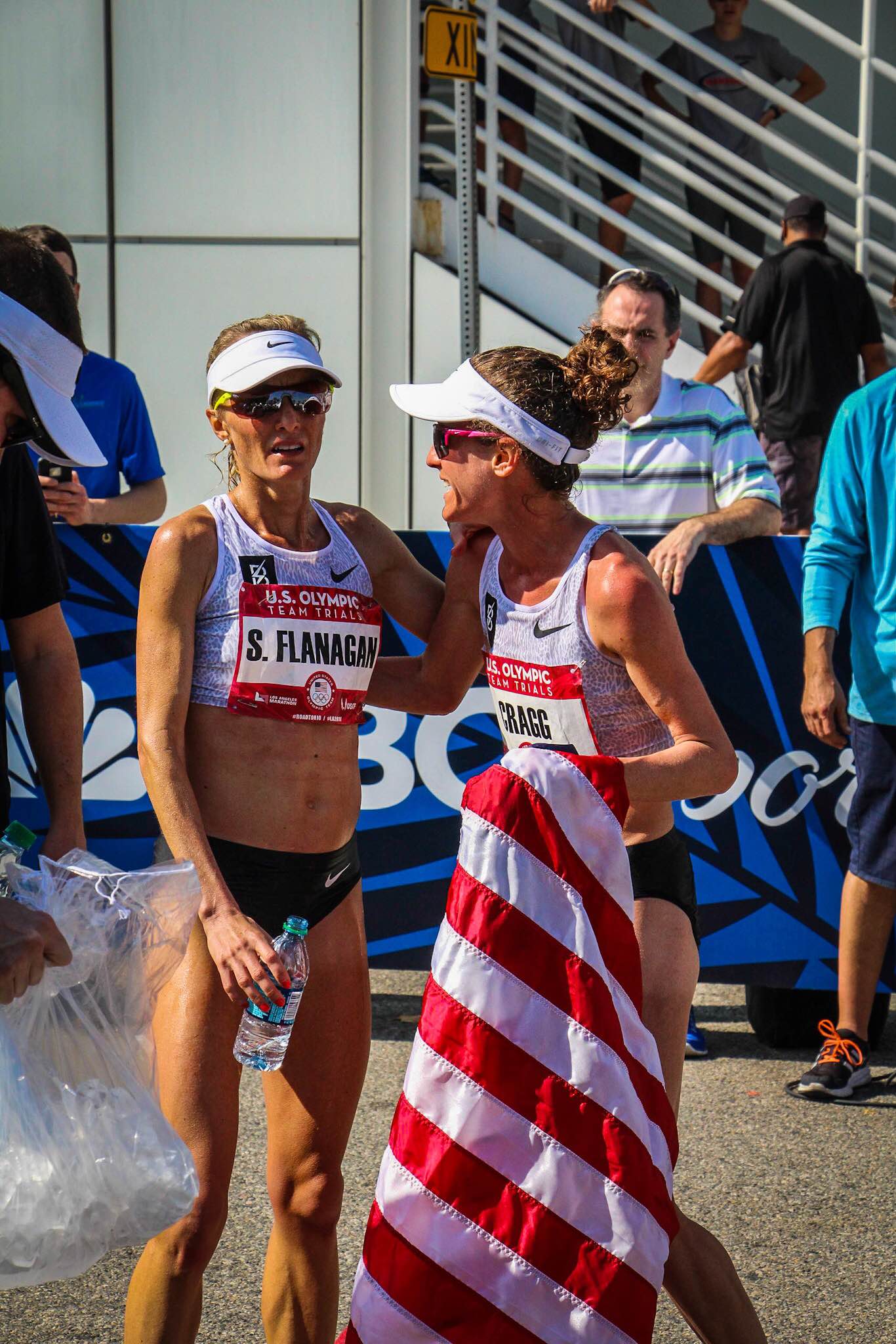 Lastly, I cried for Kara (this is actually when I kind of lost it) because after going through more than one very public, visibly heartbreaking failure to reach a big goal, she found it within herself to get to the line and put it all out there again. That's not easy to do.
Of the four women, I've followed Kara the longest and truth is I probably would have cried if she finished first, fourth, tenth or didn't finish at all. I identify with her for the obvious reason that we share the same name, and also because she's one of the first athletes who taught me that even the world class competitors we look up to, despite always appearing so calm, strong and in control, grapple with negative mind chatter and critical self-talk too. (You can read the article that led to this epiphany here.)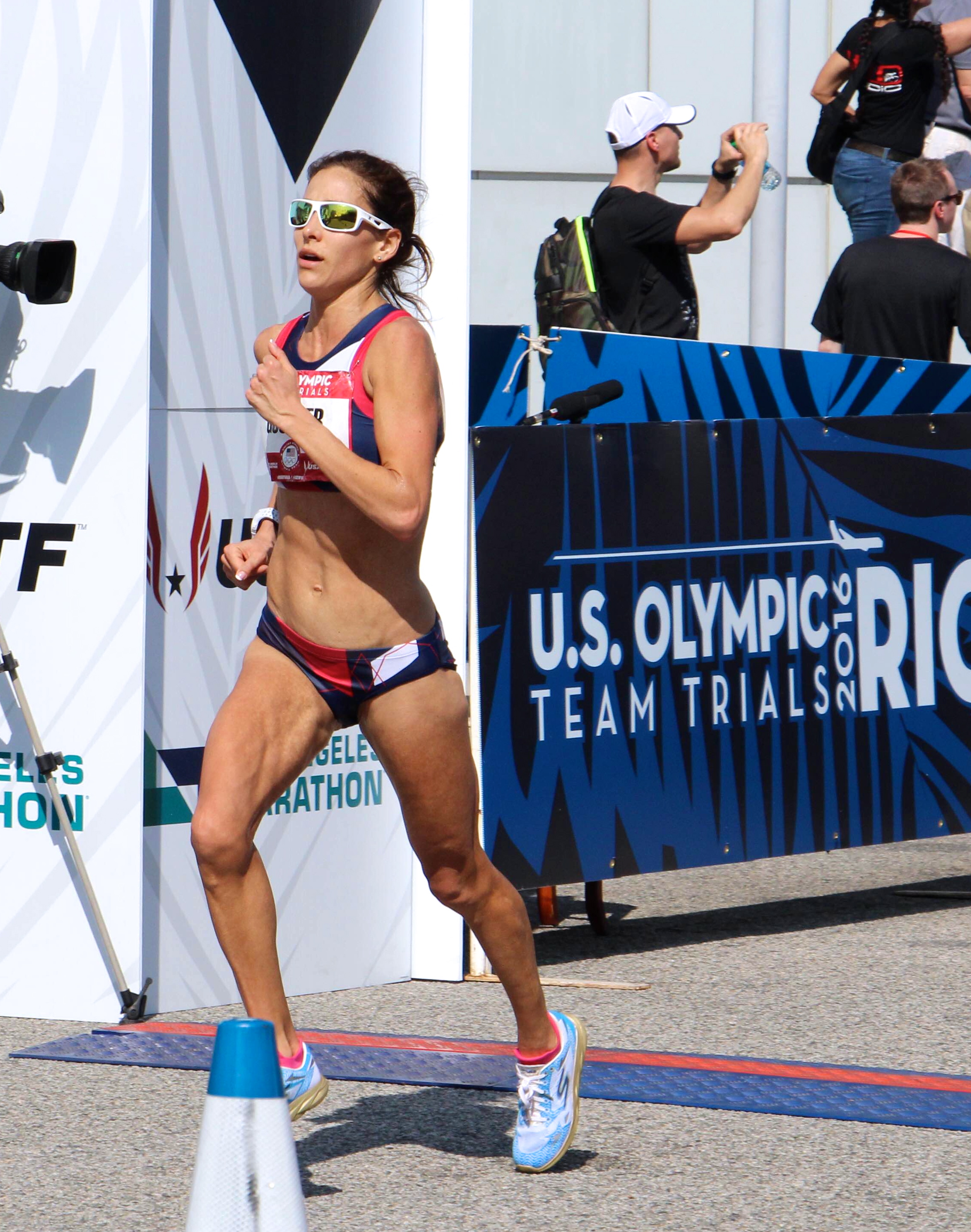 I debated briefly on whether or not to write this piece. What message am I conveying (other than that I'm a huge crybaby)? What value am I adding? And then I remembered a line in a recent email from a college teammate and friend turned kick-ass attorney and runner in Boston. She wrote, "btw, I just clicked over to Lauren Fleshman's website and read a poem she wrote and am now crying at work… typical."
Emotion plays a powerful role in sports. There have been times when I've tried to emotionally detach from my racing as a tactic for suppressing nerves and quashing fear. But the sense of detachment was always false. And frankly, part of me loves the emotion that goes into it all. By now it's no secret that I'm still learning to harness it in ways that work to my advantage. But, that part aside, I love how emotion unites us as athletes and unlocks an appreciation for and understanding of each other's sacrifice and grind.
No matter how we frame it in our heads or verbalize it to others, any athlete whose fully invested themselves in pursuit of a goal—however defined—has been fueled by a very specific passion, excitement and drive. I saw it in the women racing marathon trials last month, I've seen it countless times on the water, and I've been privileged, recently, to see it at my gym, CrossFit 215, where there's a team that's dedicated themselves to qualifying for CrossFit Regionals this year.
I'm energized and humbled by these athletes—the group at 215… the women who lined up in L.A.—and for that I am grateful.
Many thanks to Brandon Sotelo (A Runners Eye) and Jeff Cohen (Jeff Cohen Photo) for sharing their images from Olympic Marathon Trials in L.A.