Anyone can be composed and cool while winning, when everything is going according to plan. But how do you deal with a losing streak? That's the big question—that's what separates the professionals from the cautionary tales. ~Maria Sharapova
Racing hurts. Let's just get that out there, front and center.
2ks hurt.
6ks hurt.
Even just one measly minute at max effort can hurt like hell!
At Penn AC, we go through a series of seven erg tests over the course of about 10 days, three or four times each year. The results get compiled and graphed, and ultimately show our physiological strengths and weaknesses, as well as any changes overtime. One of the tests is a 2:15 max effort at open stroke rate…
If you want to feel pain—if you want to talk about "hurt"—grab an erg and give one of these a try! The piece is too short to start and settle like a 2k, yet just a little too long to go "all out" like you would for a minute burst. Inevitably, there's always a moment when the lactate soars, the pain hits, your legs seem to stop working and you can't do anything other than watch your split go up while you will your body to keep moving and pray for the piece to end.
A Visit to South Mountain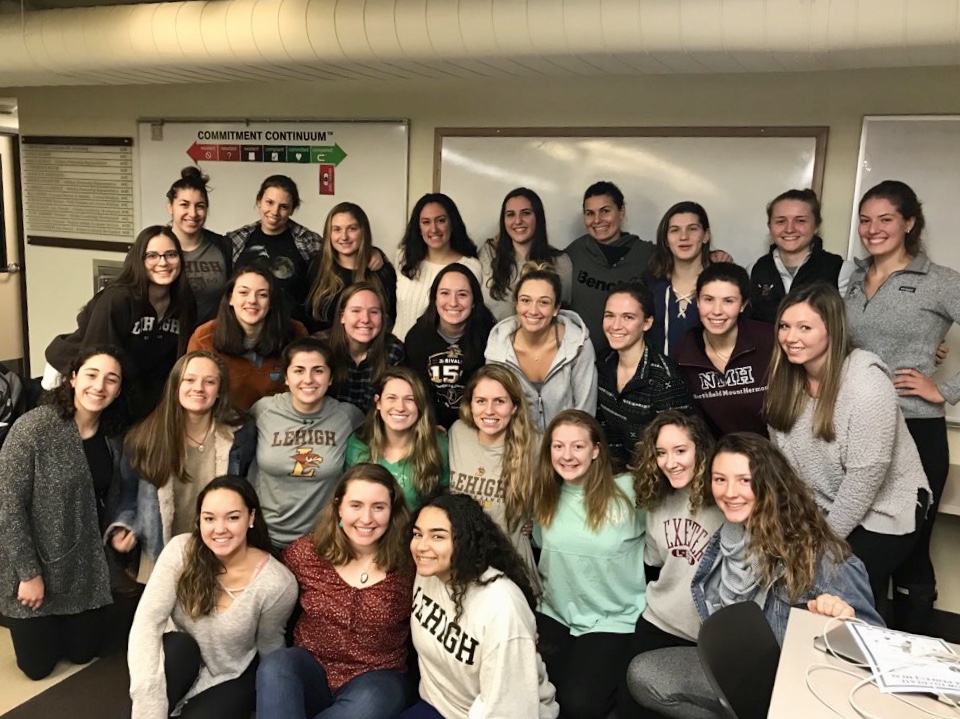 Last month, I had the chance to speak with the Women's Crew Team at my alma mater, Lehigh University in Bethlehem, PA. I met the women on their last day of winter training camp. Before the talk, the coaches warned me that the team was exhausted. Three-a-day training sessions… physical and mental fatigue… I know the feeling well. So, thank you Lehigh Crew for being such an awesome audience after a long week of hitting it hard!
One of the women had a question about mental toughness and when I asked her to elaborate, she asked about tips for staying focused when it gets hard—during that "Oh Sh*t!" moment in the middle of a piece or a race. I hear questions like this quite often so thought I'd use the blog this month to dive in!
(Purposeful) Practice Makes Perfect
Mental toughness: How you show up in the face of a challenge or setback… how you show up when the workout or race piece gets hard… how you show up when 2000m is staring you down!
I used to think of mental toughness a lot like I thought of confidence—you either had it or you didn't. I'm happy to report I was wrong! Mental toughness (and confidence) is a skill and, like any skill, it can be practiced, developed and perfected with time.
3 x 2k on the erg. You get frustrated when you see your split go up for a few strokes in the third 500m of the first piece. You let negative self-talk take over instead of refocusing and finishing strong? Not to worry. You have two more pieces to give that focus—that toughness—another try!
20k steady state on the water. You get completely distracted (dare I say angry) by the parade of collegiate launches that were disturbing your perfect water at 10 AM on a weekday? Aren't those kids supposed to be in class?! No big deal. Stop for a moment, regroup and then put your energy back into the row.
"But Cara," you might be thinking, "3 x 2k… 20k SS… that's not the same thing as a 2k test on the erg… that's not the same thing as a race!"
Agreed. But understand that mental toughness is something you could—and should—work on regularly, just like you do with your leg drive, for example, or body positioning, or blade work at the ends of the stroke. We work on mental toughness when the stakes are low so we feel ready to attack when we race.
What is Mental Toughness?
Last month, training got underway during the week after Christmas break with a 30-minute test on the erg. I had been seeing good numbers in practice and so (mistakenly) thought I could PR. I settled into an aggressive and what I thought was sustainable pace off the start but within the first 10 minutes my legs were burning and my brain was saying, "Oh… !"
No problem. Readjust.
Can't hold the split one beat higher? No problem. Adjust again.
I averaged 1.6 beats higher than my best from last year and when you see how the numbers break down, the piece as a whole looks like a poorly executed mess. Well, the fact is that the piece was a poorly executed mess! I went out too hard and barely held on for the last 10 minutes. But—yes, there's a "but!"—the other fact is that I felt so fired up after the test. It took everything in me to hang onto my split, which left me totally energized and hungry and ready for more.
Mental toughness is focus. It's resiliency. It's attitude. In rowing, sometimes it's flexibility—adjusting your expectations in the moment and still staying committed to giving every last ounce and fighting for every last tenth. I swear that's one of the hardest things we do in this sport: Fight when you know that you're going to miss that PR; keep your head on task and work through the pain when you know it just isn't your day. That's one of the hardest things we do… that's also exactly what separates the good from the great.
How to Train Toughness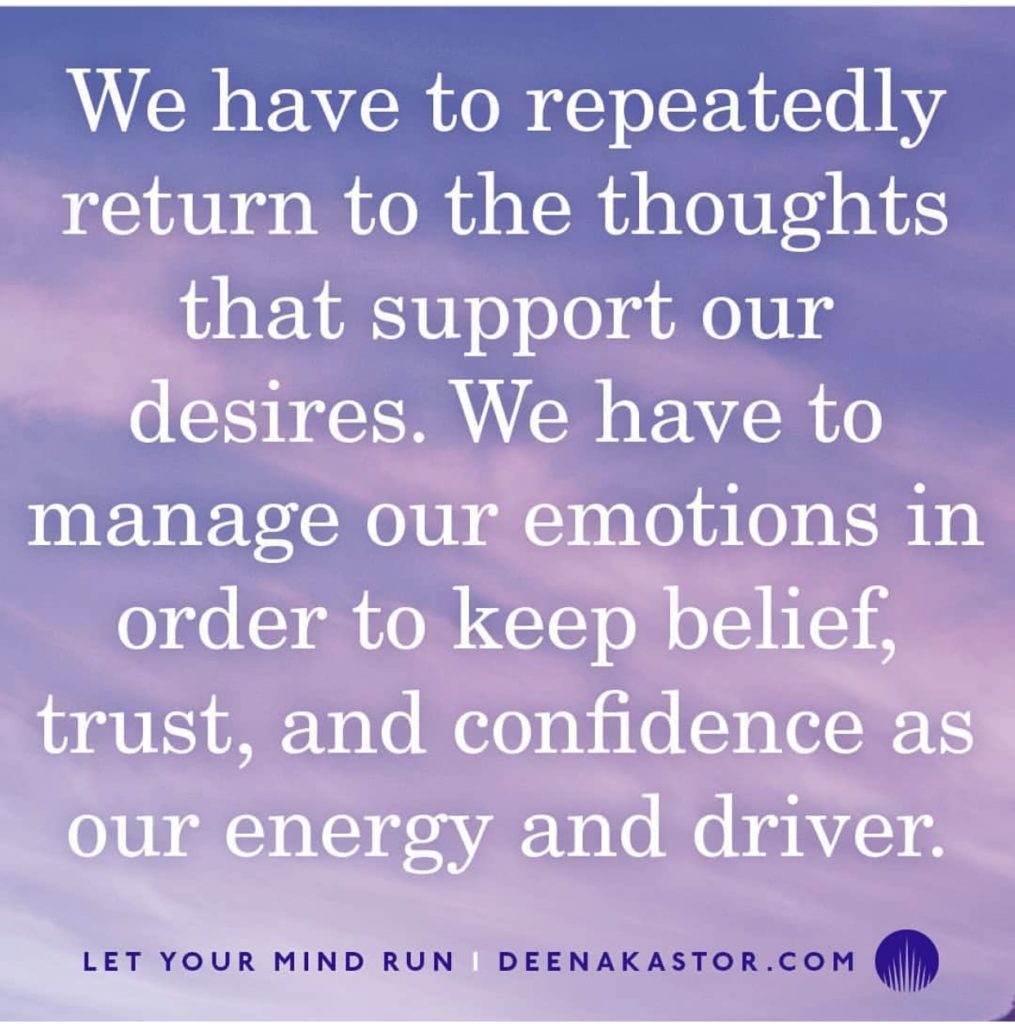 Here's a process that's worked well for me. Know that it's constantly evolving. I encourage you to use what you can but play around with it too—get creative with strategies that resonate and work well for you!
1. Get intentional.
Identify mental toughness as an area you need to work on or want to improve and then set an intention to do it. I started doing this last year. Not with mental toughness per se, but with focus and then later that year with confidence on the racecourse. It's second nature to condition our bodies and train our technique but how often do we give attention to the softer skills of our sport? I first keyed in on these skills—focus, specifically—because I noticed how distractions on the Schuylkill were constantly drawing my attention out of the boat and away from my rowing. I'd finish a workout and feel like I could've gotten much more out of the time on the water—better blade work, more boat run, more efficient overall technique. The landscape of the Schuylkill was not going to change. So, I was either going to continue to train with my head 50 percent somewhere else or get intentional about improving my focus and then actually take some action to do it.
2. Develop your sense of self-awareness.
I'm pretty sure we all have a voice in our heads that elicits some sort of negative, self-defeating noise. More and more, I hear people from across all different industries talking about their experiences with imposter syndrome—the psychological phenomenon that reflects a fear or belief you're a fraud despite your accomplishments and skills. While the voice—the inner critic—may not be unique in and of itself, we each have our own triggers and personal brand of critical self-talk.
Pay attention to your internal dialogue. Learn what triggers your inner critic and see if you can identify any patterns with how you self-sabotage or when you mentally breakdown. Is it during a specific workout, or anytime your legs or lungs start to burn? Does the voice get louder when you're training alongside someone you're competitive with on your team? Or when you're battling it out on the water and just can't shake the other crew? Pay attention in order to develop your sense of self-awareness so 1) you won't be surprised or caught off guard when voice shows up in the middle of a hard practice or race piece, and 2) you can work on tactics and strategies for how to effectively respond.
3. Key in on key words.
When you're in a make-or-break moment, when your body is hurting and your head might go off the rails, let's say in the third 500m of a 2k, key words can be your best friend. It's helpful to have a small arsenal you know you can count on. For me, these words are breathe, calm, breathe, sit up and relax. (Yes, I know I said, "breathe" twice—it's a big one!) I'm also a counter. I count to 10… over and over and over. Sometimes I'll play around with the numbers—five sets of three followed by five sets of seven, for example, to get me through 50 strokes in a piece. But, more often than not, I stick with 10 because it's calming and reliable.
To that point, know who you are as an athlete (see #2)! I can get overly anxious and therefore need words and methods that reinforce calm whereas you might need to play up a sense of high energy or high pressure. Test out different mental cues, find out what resonates and then put them to work REPEATEDLY. You eventually want to get to a place where your cues are automatic and immediately accessible on demand.
4. Break it into chunks.
Another tactic for developing toughness and combating negative thoughts or panic in the middle of a piece is focusing on small manageable chunks. Let's go back to the third 500m of a 2k. I don't know the science but I can tell you right now that our brains can much more easily handle getting from 900m to 700m than from 900m to the last 10 strokes of the piece. In other words, if you're thinking about the end of the piece at 900m to go, you're going to mentally struggle!
Have a plan for how to break up your workout or race piece. Keep it simple and execute! We do a serious of seven minute, rate-capped pieces each week. I always think of these in two-minute chunks—get me to the five minutes… OK, now get me to the three minutes… middle minute and then two to go… last two… sit up… big breath… 10 here… focus… strong. Chunk it out. Take your rest. And then do it all over again.
5. Focus on how you want to feel.
This is one of my favorites. I think we've all fallen victim to getting either hyper-focused or intimidated by the numbers on the erg and perhaps (though probably to a lesser extent) the speed coach. And with good reason! We're evaluated based on our erg scores—they get us into college or a seat in the varsity eight—and, often times, we (mistakenly) confuse our worth with the numbers on the screen.
The best way to get over this, to get over the FEARS associated with splits, is to take the numbers out of it and instead focus on how you want to feel… before your workout, during your workout, during the moments the workout gets hard. The one thing we can always control is our attitude—how we approach and execute our own training and racing. So, ask yourself… who do I want to be when the piece gets hard… how do I want to respond when negative thoughts creep in… do I want to stay strong… tough… focused… do I want to feel proud of myself when the workout is done?
I'm finding that more and more that I just want to get off the erg or finish a workout and know, "That was it. That was all I had today." In other words, I showed up, did my job and did it to the best of my ability on that day. Couple that with a few key words and basic plan for attacking your workout and I swear you'll be good to go!
6. Practice trust and remember gratitude.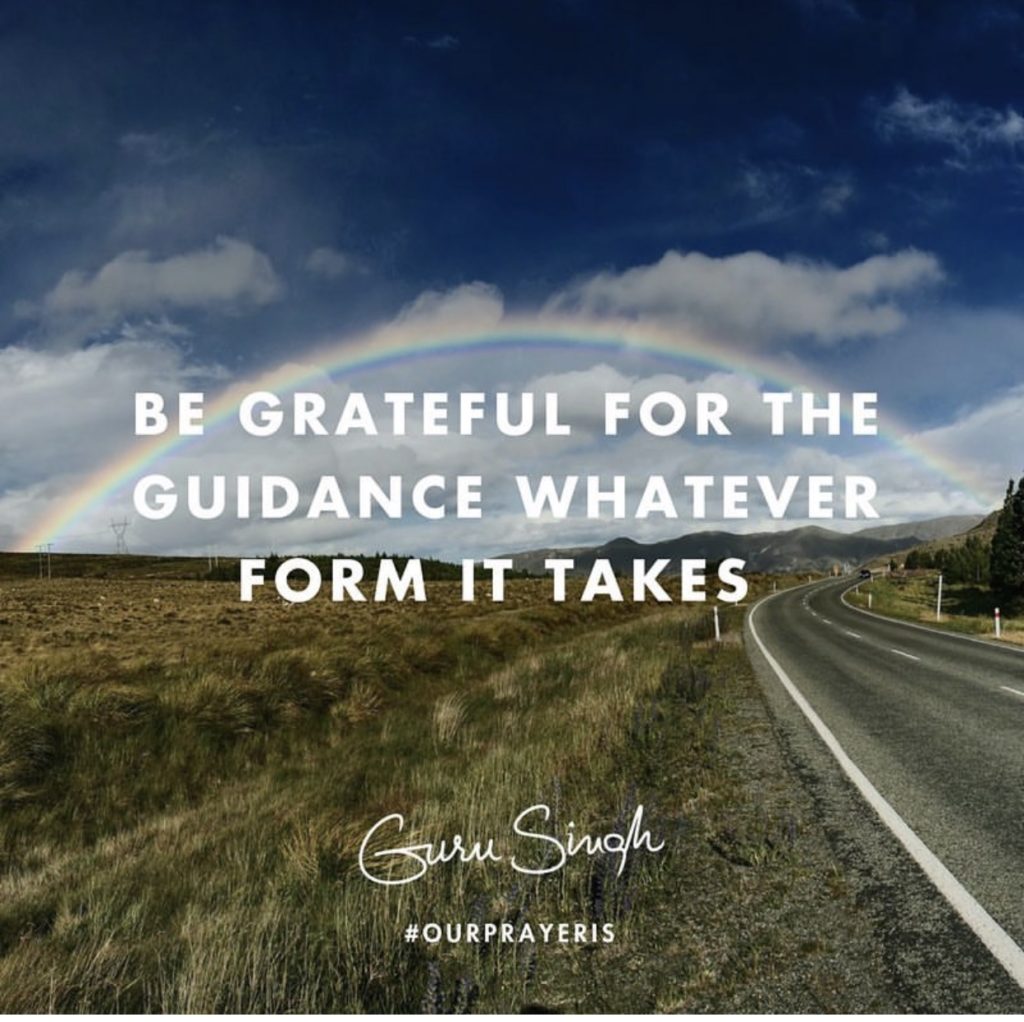 Earlier this month, I sat on the erg and did 2 x 30' of light steady state while my teammates banged out 3 x 10' + 1 x 7' of hard work. I was miserable—I wasn't feeling like myself because I was coming off the flu but mostly I just wanted to be in the thick of it too. At one point, with one of the light men really pushing his split in the final two minutes right next to me—no doubt he was hurting; no doubt he was fighting to keep his form and drop his average split—I thought about just how much of a privilege it is to do what we do. The hurt is a privilege. The hard work is a privilege. The discipline is a privilege. I've learned this many times.
Final Thoughts
Mental toughness is just as much about resiliency, attitude, commitment and trust as it is about focus and knowing how to mentally respond in the heat of a moment that physically pushes you. Frankly, some of my most mentally challenging moments have NOT been in the boat or on the erg at all—when I got hit with a second and then third bout with injury despite doing all the "right" things to get better; when I got cut from the lightweight quad in 2013 and then again in 2014; when I decided to leave my old club and join Penn AC, essentially giving myself one last chance to tap into what I knew in my heart I could do.
No path is linear and I promise, if you stay in it long enough, this sport that we love will bring you to your knees—probably more than once. When it does, give yourself permission to feel what you feel—cry in your car; eat ice cream for breakfast; exhaust yourself on a long run; share a bottle of wine with a friend; go shopping! But also trust that you're exactly where you're supposed to be. THIS—the trust—is the hard part. It requires mental discipline. It requires mental toughness. But you are tough. And you are capable. Just like I am tough and capable.
As Rocky Balboa would say:
It ain't about how hard ya hit. It's about how hard you can get hit and keep moving forward. How much you can take and keep moving forward. That's how winning is done!
Happy training, my friends!
Stay strong. Keep moving forward. Sending out love and fast vibes!