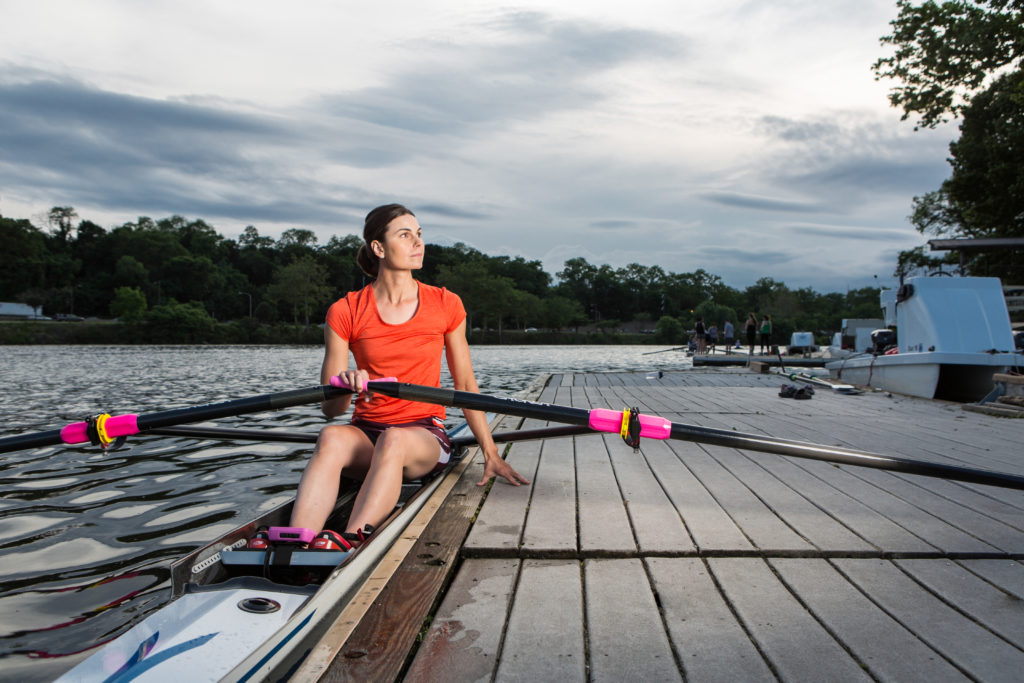 I made my way to yin yoga last week and the teacher left us with this by David Whyte:
ENOUGH
Enough. These few words are enough.
If not these words, this breath.
If not this breath, this sitting here.
This opening to life
we have refused
again and again
until now.
Until now.
Let that sink in for a minute.
Another thought that stayed with me:
"Your body speaks your mind," she said at one point in class.
I was there in the first place because I was on the heels of recovering from the flu, made complete by an unrelenting spasm in my back. The forced break in training meant time for the morning class.
Your body speaks your mind.
Speaks?
Good God, my body was SCREAMING!
There Are No Shortcuts
There are no shortcuts in elite level sports. Not when it comes to gaining fitness; not when it comes to improving technique; and not when it comes to recovery. When the year officially ended with the last day of racing at Worlds, my body and even more so my brain were unquestionably ready to rest.
The year had been packed with racing, weight-making and travel. And I had a list of things I was excited to do: visit my new niece in Brooklyn; spend a day with my cousin at the zoo; hang out with my other two nieces for their birthdays; try some new restaurants with Kyle and go out to dinner with complete disregard for my weight! Similarly, I wanted to get back to basics in the weight room, take my time getting reacquainted with the single and set a foundation for the upcoming year.
Yes. I needed a reset. Every fiber of my being was saying, "Please, take time to rest."
A Mystery
Why, then, inside of three weeks of Worlds was I… thinking about making weight for Head of the Schuylkill… feeling stressed about fall racing in general… already letting a number of perceived rowing demands dictate my life?
WHY?!
Hindsight is 20/20
Hindsight is 20/20 and frankly, I should have known how to better manage my post-season break and subsequent transition back into training. Did I take time out of the boat? Yes. But it wasn't exactly the most replenishing time of my life.
Four days after I got home from Florida, I was on a late night flight to Oklahoma City for the USA Rowing World Challenge. Three days later, I was boarding an early morning flight back to Philly for a week playing catch-up after a month on the road.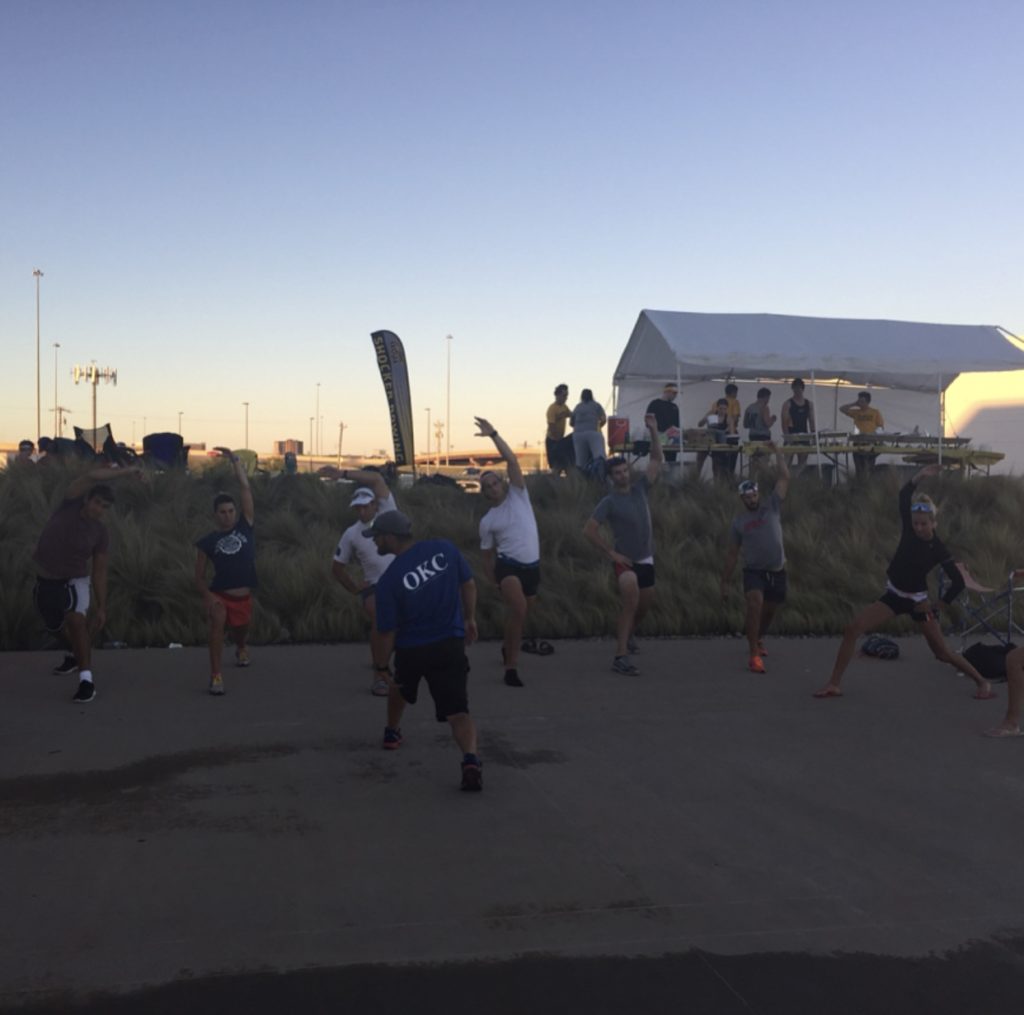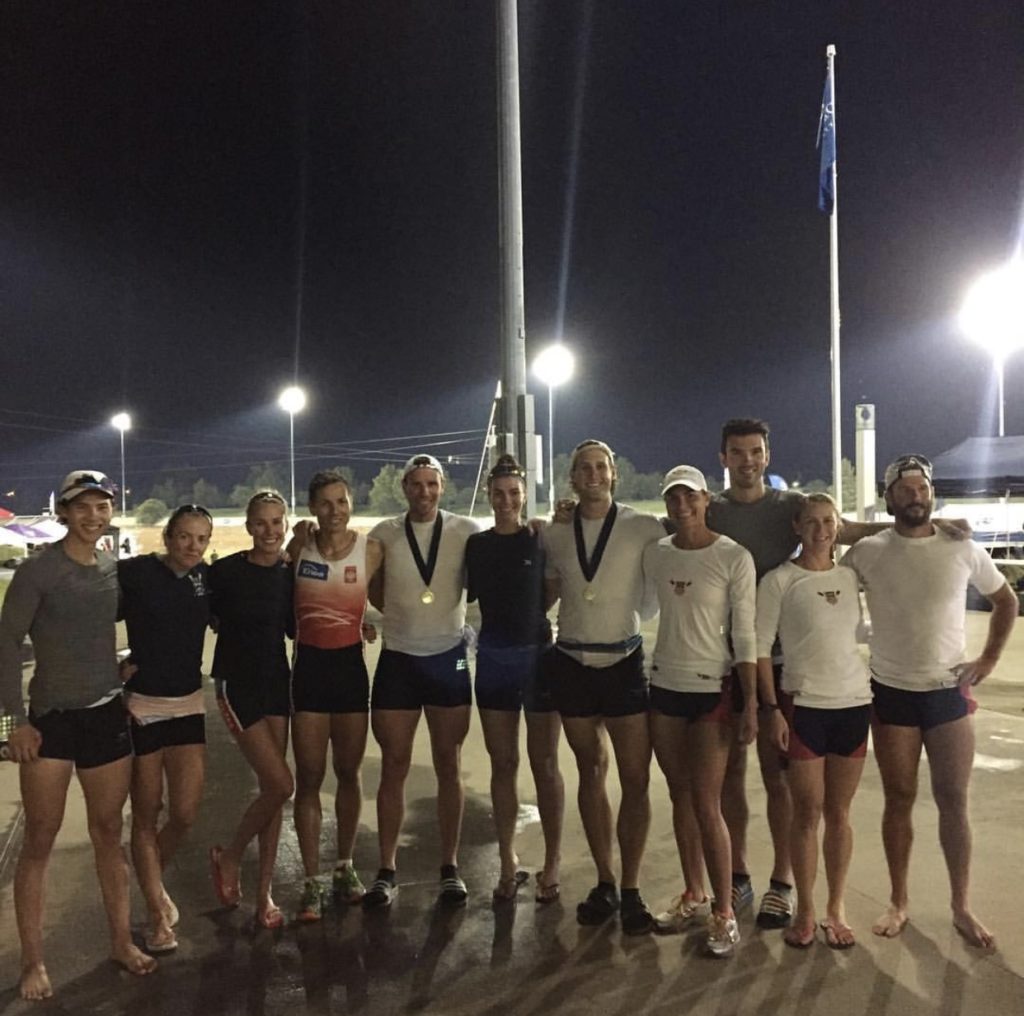 Would I change anything about the season's immediate aftermath? Nope. Oklahoma, for one, was a blast. I met a ton of cool people and hit up as many local hot spots as possible in the short amount of time I was there.
What I would change is this…
Lessons Learned and Relearned
First, I neglected to take the time to sit down, reflect and regroup before diving into the new year. I had some ideas about what I wanted to focus on and improve in 2018. But I never actually defined my intentions for the fall or beyond, and I know from experience that without a clear plan, I can easily get caught-up in the surrounding momentum.
This isn't always necessarily a bad thing. Strong, upward momentum – the exact kind I'm thankful we have at Penn AC – can definitely give you a lift. But for me last month, recovery and preparation were the priorities. And I think I would've embraced both more successfully had I defined them at the onset of the year.
Second, I spent a solid three or four days feeling stressed (and I mean stressed) about the fall season. I knew in my bones that I needed to rest yet I was getting worked up about not racing. I was afraid of letting my coach down… afraid that I wouldn't be fulfilling my obligation to my club and my team… afraid of being judged by my peers in the sport.
Stress is not conducive to recovery! And we should not be making decisions based on fear! If there's anything I apparently need to keep learning, it's having the confidence to trust intuition.
Now What? Redirecting Mismanagement
I've spent a lot of time thinking about the poem by David Whyte. I love it. Yet it doesn't exactly reconcile with the pedal to the metal, go hard or go home mentality we usually associate with making gains and winning races. Or does it?
Striving for more and embracing the present moment – these words, this breath, this sitting here – are not mutually exclusive ideas. In fact, if we FAIL to live in the here and now, if we FAIL to respect and appreciate exactly where we are and how far we've come in pursuit, we can easily undermine the very striving we do as an inherent part of our livelihoods as athletes.
Think about it. How many times have you been consumed by frustration in rowing? Any number of things can trigger it… injury, illness, perceived lack of progress, perceived inability to master a change in technique, comparing our selves to our peers. Frustration can motivate, no doubt. But it's weak and unsustainable at best.
Enough…
We can't rush or force progress or mastery any more than I can rush recovery or force getting rid of this cold. Does that mean we stop striving and surrender to today's status quo? No. Internal drive and relentless pursuit are part of the fabric of who we are and how we succeed in sport. What it means is that that we live in the present, live with respect for "this moment," and fully embrace all our human experiences as they unfold… all the joy, all the pain, and all the in between.
Happy training, friends! Work hard, stay healthy 😉