The Bhagavad-Gita tells us we have a right only to our labor, not the fruits of our labor. All the warrior can give is his life; all the athlete can do is leave everything on the field. ~Steven Pressfield, The War of Art
Hello from Charlottesville, Virginia, home of the University of Virginia Cavaliers!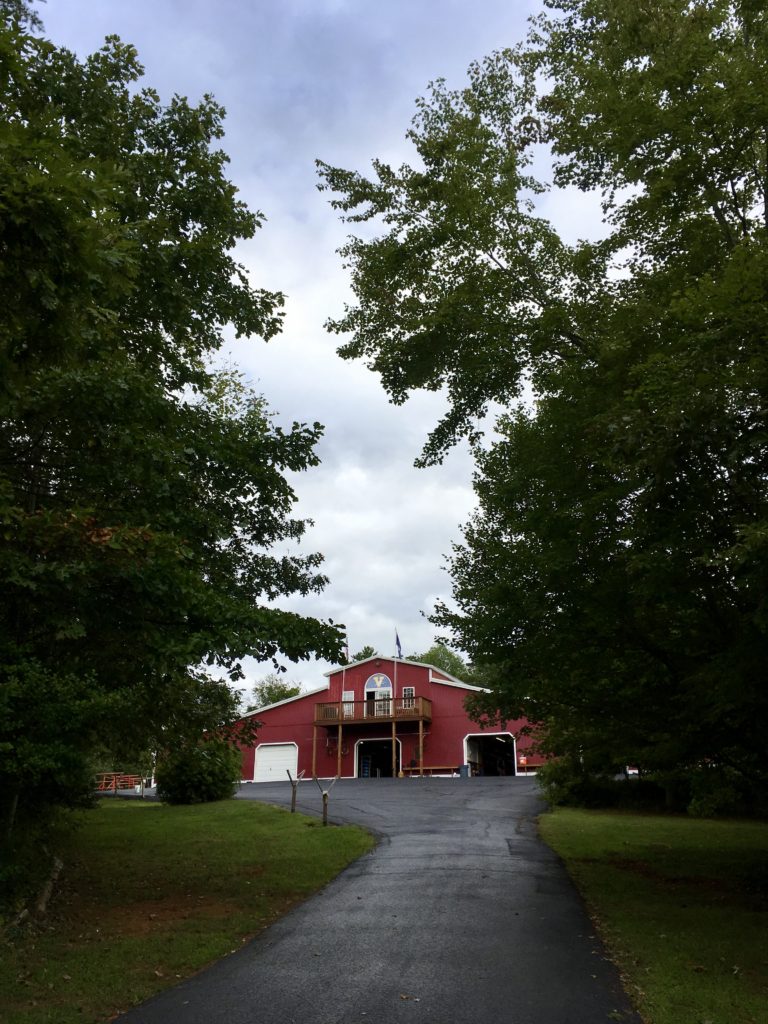 After an incredible whirlwind of events that marked the beginning days of September, the Schuylkill Navy contingent that'll be racing at the 2017 World Rowing Championships is now settled and training in Virginia.
We in the lightweight women's quad have been working in conjunction with the men's quad since both boats are based at Penn AC. We had planned to set up shop at Lake Manatee in Bradenton, Florida, for training camp before Worlds. But with Hurricane Irma scheduled to make landfall in Florida on the exact day we intended to travel, we set a last minute contingency plan into motion and instead headed south to Virginia.
In addition to arranging and then quickly rearranging all the travel and logistics for camp, early September included commuting several times to Princeton, N.J., to train on Lake Carnegie (less current; better water; more accurate splits); nursing an unexpected back issue, which is inherently more difficult in a team boat than the single; mixing and mingling at a few fundraising events for our boat; and navigating the inevitable chaos associated with the rise in boat traffic and launch wake due to the start of the fall season on the Schuylkill.
On the non-rowing side, I snuck in a quick weekend trip to my parents' to celebrate one very important person's 35th birthday, and became a new aunt surprisingly earlier than expected!
It was a great start to the month but hectic nonetheless. Tension and distractions were mounting. And, while the boat had been feeling good – great, actually, on most days – a small handful of practices served as reminders of just how fast chaos and confusion can arise on the water.
Picture Perfect
Wouldn't it be wonderful if rowing always looked and felt like this?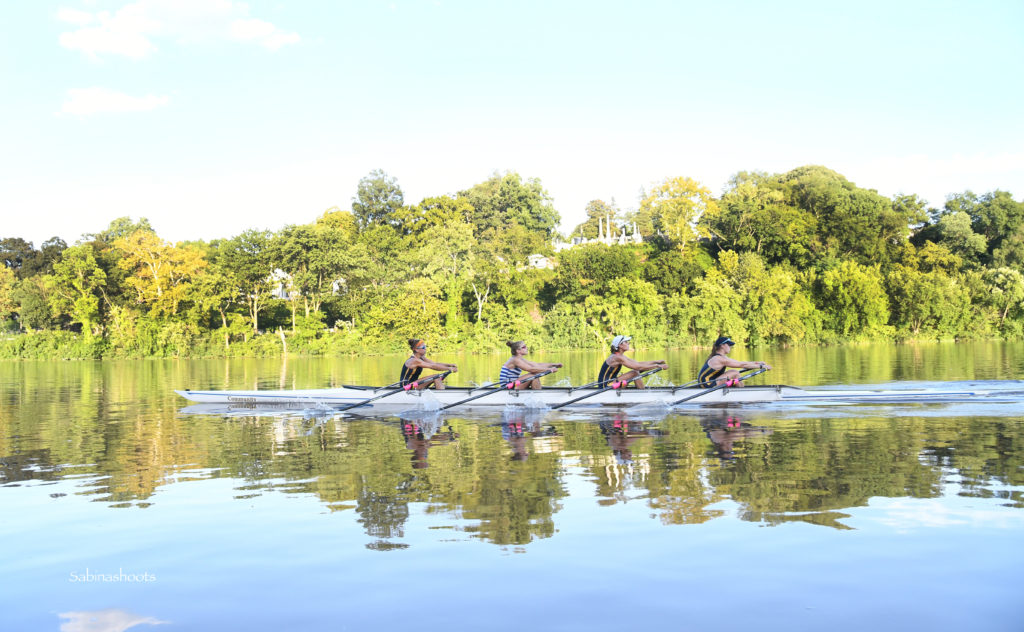 Calm.
Controlled.
Relaxed.
Still.
Angles matching.
Blade heights matching.
Art.
But…
The reality is that most days involve a lot more white water! Outside stresses build. Conflicting pressures mount. Training fatigue accumulates. Race day inches closer, and the urgency to perform intensifies. The challenge, then, is channeling focus and disciplining the mind to stay still, clear, and in control of the work.
Monkey Minds
I recently heard high performance psychologist, Dr. Michael Gervais, compare the natural state of our mind to that of a drunken monkey. I loved it. I've never heard of a more accurate analogy. Please tell me that you can relate!
I also bookmarked an excerpt from The War of Art by Steven Pressfield this week about how "Resistance" – the voice of self-sabotage in our heads – never sleeps.
Pressfield writes:
Henry Fonda was still throwing up before each stage performance, even when he was seventy-five. In other words, fear doesn't go away. The warrior and the artist live by the same code of necessity, which dictates that the battle must be fought anew every day.
Fear is good, he says. Like self-doubt, it's an indicator.
The more scared we are of a work or calling, the more sure we can be that we have to do it.
Fear and Focus
It's easier to focus now that we're removed from "normal" life and tucked away in Virginia. But the test still remains. In less than two weeks, we'll be lining up against teams from eight other countries. Our bodies are trained. Will our minds be ready?
The truth for me is I'm psyched. I've spent the whole year redefining my relationship with racing and frankly, I can't wait to get to the line. Am I scared? Sometimes. On the day, quite possibly, yes. But I know that the "scared" is normal, and I've made progress with taming the monkey.
Everyday, I practice sound execution. I put myself on the racecourse during pieces and channel how I want to feel at the start. Do I nail it every time? No. Just yesterday my coach called a mock start:
China… Netherlands… USA… Great Britain… Germany… Australia…
My brain goes to work: Middle lane… Ooh! We did well in the heats!
Attention… Row.
Honestly?! I laughed at myself for this one. I don't always nail it. But every time my mind falters, I notice, learn, and commit to doing it better the next time.
I've also been reminding myself that sharp execution, and calm and control are my job. I know I can handle my job because I know I can handle anything. Time teaches that. So does overcoming adversity.
See You In Sarasota
I can't predict the distractions or chaos on race day. I can't control how the competition will show up to the line. I don't know if I'll wake up feeling fresh or fatigued, or at weight, under weight or over. Despite all the practice, I don't even know for certain how my boat will respond to the high-stakes environment or pressure on the starting line.
But I can control how I respond to the variables. I can choose discipline, and control the direction of my mind. I know because I've been practicing. My goal, then, is to cultivate calm. This is my ideal mindset in racing. My goal is to cultivate calm so I can tap into my edges – find new ones, perhaps – and do my part to execute racing that's art.
A Few Last Nuts and Bolts
Earlier this week, the World Rowing Federation (FISA) announced that over 900 athletes from 69 countries will be attending this year's World Rowing Championships. In the lightweight women's quad, we will see teams from Australia, Canada, China, Great Britain, Italy, Japan, Thailand and Vietnam. Heats are scheduled for Monday, Sept. 25, Reps on Tuesday, Sept. 26, and Finals on Friday, Sept. 29.
You can check out FISA's press release on entries for the 2017 regatta HERE.
See the startlist (and eventually results) HERE.
And the provisional competition schedule HERE.
Lastly, many thanks to UVA and the Virginia Rowing community for hosting us. We're absolutely loving the water and couldn't feel more welcomed. Charlottesville is awesome too. I hope I can hit up the food scene next time I'm here!