It's a new year, folks!
I love the start of the training year.
Calm replaces the urgency and momentum of summer racing. Yet there's an excitement and anticipation for the work and opportunity that accompany the year ahead. It's a time to reset, start fresh and look forward, as well as reflect on the season that passed—release the disappointments, acknowledge the progress and get ready to build on the gains.
For me, racing ended with a mix of results at Canadian Henley this year. I placed fourth in the heats in the single and did not advance to the semis, but then turned around to win the light double and take second in the light quad. The race in the double was awesome. I feel good just thinking about it now. My teammate and bow-seat was brilliant! I remember keying in on her voice and focusing on her calls. We were down going into the 1,000m. She called a move; we pushed into first; and then steadily kept pulling away. Everything hurt! And then it felt great… to cross the line first but mostly to tap into our speed.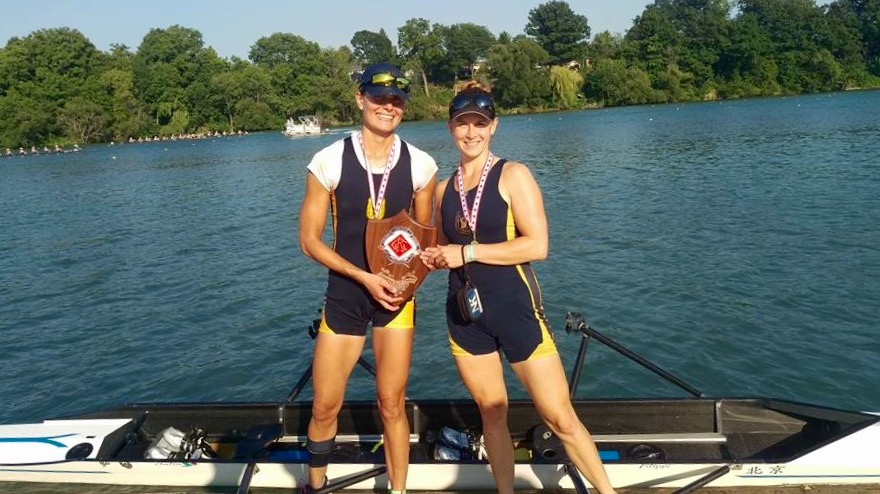 The race in the quad was a tough one. Conditions were rough. Somebody's oar either got caught in a buoy or caught a small crab off the start. We were in an outside lane and got slammed by a wake that came from the side of the course. The boat was strong and the rowing felt good, but the race was fast and a little too out of control. Would a better-executed race have been enough to get us a first? Maybe. But it's almost irrelevant—at the end of the day, the piece just made me want more!
It's been more than two weeks since my last day of racing and I'm ready to start grinding away. I love the work and the daily routine. I'm energized by my new teammates and happy to have found a new home. But before diving in to 2017, I'd like to take a page from Lauren Fleshman and Roisin McGettigan-Dumas' Believe Training Journal* and review the year that just closed. I haven't published much about my personal racing to date. I have broader goals for this site and am still figuring out how to fit it all in. My hope, then, for this month is that by offering a look at my own "year in review," you'll have the tools and incentive needed to do a personal one of the same.
What I learned
1. Technical: I need to improve my racing in rough water. Yes—this is still an issue! Whitecaps in a tailwind, in particular, have been my nemesis for a very long time. I'm better during day-to-day training (getting into a shell that fit went a long way), but need to get aggressive and a lot less careful when race day conditions are rough. This is part skill, part mentality. There's plenty of opportunity to practice in chop on the Schuylkill (plus no shortage of launch wake!), so there's no excuse for not mastering this once and for all.
2. Mindset: I still have work to do on the mental strength side during race days. That's a broad statement and when it comes down to it, "work on mental strength" will always be part of the process… for everyone! But I took a step backwards in terms of my mindset during Trials and that's frustrating. I'm aware though that it speaks to the fact that I need to line-up feeling prepared. If I'm not confident in my lead-up to racing (which, by the way, has nothing to do with whether or not I think I can win), my mind goes into a negative place that's really hard to control. I chose to attend quad camp and a lot of good things came out of that. Namely, I found an awesome doubles partner for Canada and we closed the season with a win. But the time at camp compromised my preparation in the single. I didn't trust my speed before Trials and let it really affect my head.
3. Personal: Racing the double and quad in Canada, and the short time we prepared for both at home, reminded me of how much I love the work in team boats. I'll never get enough of the collective effort and push toward achieving one goal. I'll never get enough of that feeling you get when it all comes together—one push, one send. I've learned to love the single. It's become a personal challenge for reasons that can probably add up to a post of its own. But I'll never naturally thrive on the idea of "doing it all by myself," like some. Where's the lesson in that? I'm not sure yet. But I know there's one there that may or may not be relevant later on.
How I was brilliant
1. Mindset: I practiced resiliency like a champ. I showed myself I am strong. I was emotionally tapped out in the spring and found it within myself to make a big change. Three months later in June, I showed up to quad camp with honest intentions and a desire to work. I didn't make the line-up yet walked away completely unfazed. I know I made boats go fast, and was able to see the situation for what it was and recognize the variables that were out of my control. At the close of the season in Canada, I failed to make the final in the single for the first time since 2013. I was upset after heats—I have a habit of questioning my existence after every hard loss and Canada proved much of the same—but bounced back fast and strong. After talks with my coach, and a former teammate and friend, I took a step back, accepted the outcome and moved on. Canada's good for that, quite honestly. It's a great place to get in lots of racing, which leaves no time for being sad. "Let it go and deal with the present," were some of the words of my coach… Wise man!
2. Personal: I decided to switch training groups, which, for me, took courage and tremendous consideration. In February, I wrote that 2016 was going to be about taking back control of my rowing. Well, that's what I did and you can trust that it was no easy task. Change, big or small, of potential consequence or not, is hard, and the unknowns make it scary. But when the motivation is right and there's well-intentioned thought behind the process, it's a task worth pursuing.
What I would change
1. Technical: I'd improve my skill in rough water. Obviously! Looking ahead, this means cleaning up my stroke at the finish, holding a strong core out of bow, and mentally committing to staying aggressive in whatever Mother Nature sends my way!
2. Mindset/Personal: Personally, I'm in a great place right now. Part of me wishes I pursued racing at Olympic Trials, but that's an opportunity that was missed and now gone. Part of me wishes I pursued an alternative option for the quad—I might have been writing this post on the heels of a race at World Championships. But the reality is that everything in 2016 led me too where I am now—happy, confident and excited for 2017. There's tons of great energy at PACRA, and I'm really excited to be a part of it.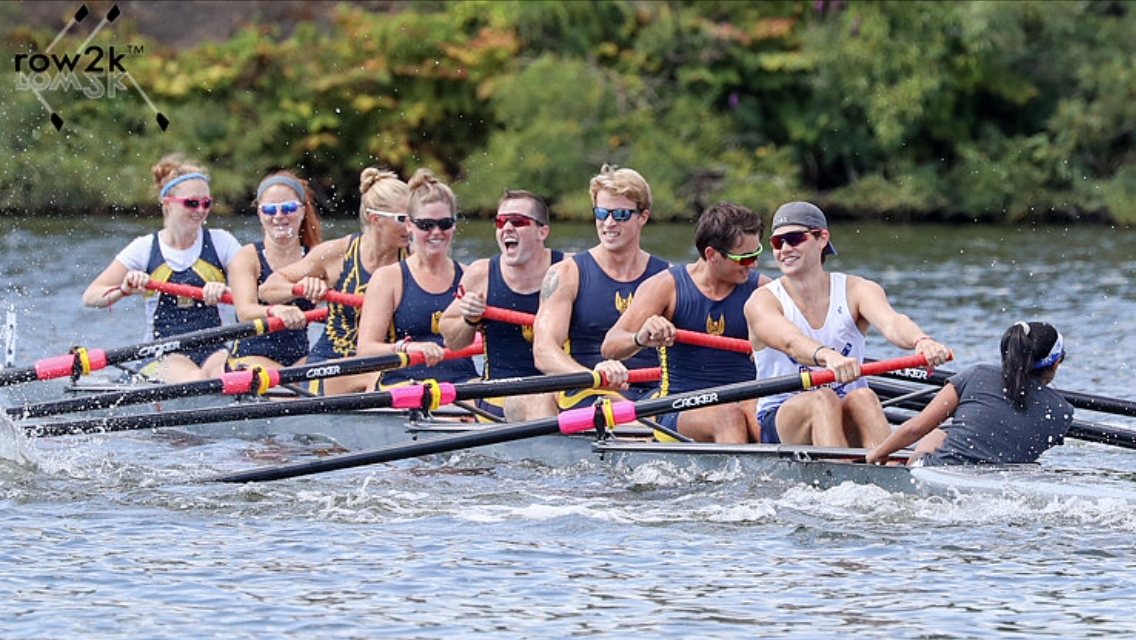 Looking ahead, I want to be more purposeful in my training and racing, and bring more focus and intention to the boat. A good friend of mine once stated that she'd make her own opportunities during the season if needed. Her words were full of resolve. She believed in her speed and was determined to define her own path. I admire her for that. I've been a lot more reactionary by comparison, and want to exercise more ownership and resolve going forward. There's no time to waste. No time for excuses. No reason to settle for anything less than the best.
Closing thoughts
There's power in writing! And there's value in time spent reflecting before charging full-force ahead. 2016 flew by. The race season moved faster than ever before. Take the time now to reflect on the year. Write down what you learned and what you may want to change. Write down all the ways you kicked-butt! Consider the successes, the disappointments and the factors that led up to both. You might gain perspective or surprise by what you learn. Then, use the insight to establish a framework that will carry you into the new year. Set goals and intentions. Commit to good practices. Cultivate habits that can only add up to success.
*The Believe Training Journal is a workbook and training log co-authored by runners Lauren Fleshman and Roisin McGettigan-Dumas. The questions that provided the framework for this post—what I learned, how I was brilliant and what I would change—were taken from the section on Race Reviews found at the end of the journal.