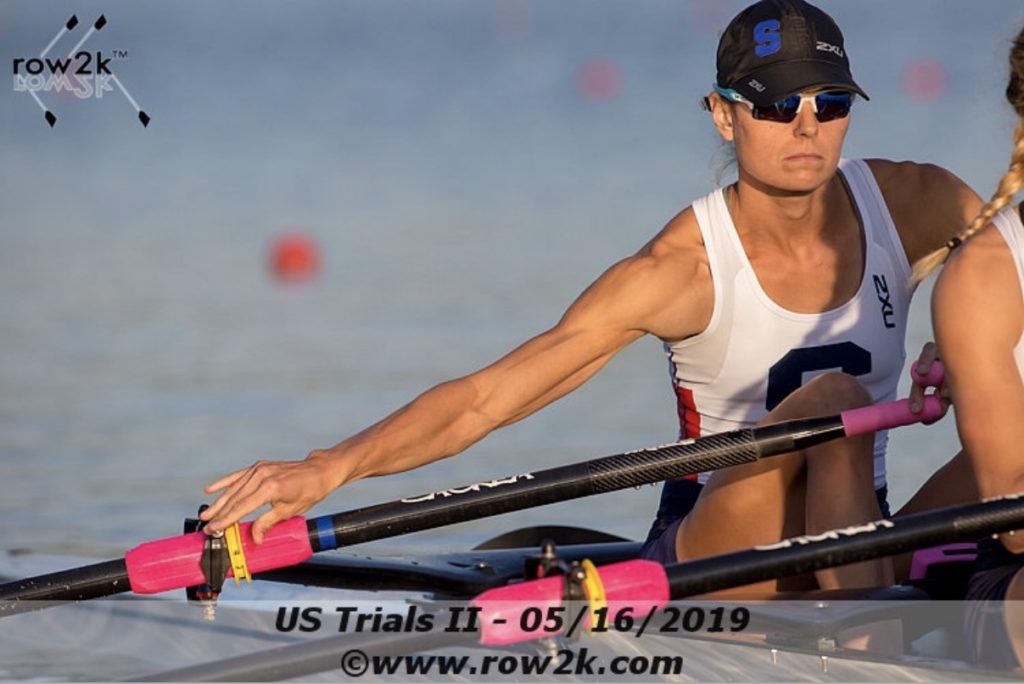 Part 1
About two weeks ago, I started to draft a new blog post with a very different ending in mind.
Ironically, considering how little I engage in social media, the post was partly inspired by a video I published on Instagram. The video was of me during a weights session, and was prompted purely by the energy and excitement that accompany a sense of accomplishment. I was on a high and wanted to share! Well, less than 24 hours later, I found myself in shock and stranded in the middle of the racecourse at Benderson, having just crashed a boat due to negligence on the part of the park.
A couple of things hit me in the wake of the crash. First, it was a stark reminder that accidents happen, and of how quickly and unexpectedly things can change. Second, and I have no idea why I cared about this at the time, but I was struck by the extent to which social media can so easily yield false and/or incomplete narratives. Personally, I usually post when the mood is right and don't curate my feed with much planning. Yet here I was feeling complicit in contributing to the millions of misleading narratives online.
The result: A desire to write. I wasn't necessarily looking to set the record straight. I simply suddenly felt motivated to write about highs and lows, and my experience with both during selection camp for the lightweight women's quad—the quad that will presumably represent the United States at World Championships later this year.
Catalyst aside, here's what came out:
From the Heart of Selection Camp
Excerpt from the original post.
Play. The. Game.
The game right now is patience.
The game right now is stress management.
The game right now is trust.
I control how I move forward.
I control how I show up for practice and how I perform.
I control how well I recover, and where I concentrate my energy, emotions and thoughts.
Highs and Lows
It's Tuesday, June 4th, as I sit here and write.
Last Thursday, I spent the entire day on a high. My body was amped-up and happily exhausted after an intense morning of seat racing. And I got a second boost when I banged out a solid lift on tired legs. These are the days that I live for. Adrenaline is pumping even before setting foot in the boat. Tension is high and focus completely locked in. The body just goes. This is what I am trained for. Then, put me in the weight room and give me the chance to build on my discipline and strength… YES! Bring it on, my friend!
Two days later… BOOM! Low.
The story, in short, goes like this:
Friday morning
20k steady state row. I got off the water feeling great. The boat was light, my confidence was building, and I was genuinely enjoying mixing into new line-ups and figuring out how to maximize boat speed and run. My notes from after practice read this: "Boat focus: Quick catch/direct to the water; patience out of the bow; holding the knees and releasing the knees together. Really nice work this morning! Great focus across the board."
Friday afternoon
1 (65' on), row/run/swim/bike, UT3 1.0mmol/L. Less than 3,000m into the row and all of a sudden I hear men yelling and then slam. The organization that runs the park was setting up for a master's regatta and neglected to tell us that they would be installing a starting platform across the width of the course at the 1k. The result: one totaled boat and four very surprised, shaken and stranded rowers. I had been sitting in bow seat and took the brunt of the impact, complete with an oar handle to my left ribs. As we waited for help, the irony of the situation was clear in my mind: I was the one who had organized the row precisely because I had wanted to practice in bow.
Saturday morning
New line-ups and another 20k SS row. Similar to Friday's first session, I had another great row. My post-practice notes read: "This was awesome! I had so much fun in this line-up. Same as with yesterday morning. Margy made great calls and I got more and more comfortable in bow seat as the row went on. We went back to a front-end focus, which was so welcomed. We also focused on setting the bodies together and maintaining a strong, set, stable core in and out of the front end. Nice work."
Enter Low
My back felt a little bit off during Saturday's row. When we got off the water, I knew that something was wrong. But I was scheduled to see the chiropractor later that morning and simply bided my time until the appointment. I tell him about the accident and how I feel jammed up around my mid-back (probably from where the oar handle made contact with my ribs). We go to work but my body is struggling to settle.
Fast forward to now. I've missed two days on the water including one day of pieces. Remember, I'm in the midst of selection camp for the quad. Everyday is critical. I haven't been seat raced yet, and there is less than one week left to go. Thoughts are competing for space in my brain. My body is still working to heal.
I learn that I experienced something like whiplash and that it is common to feel the effects one to two days after the actual incident. Knowing this helps my mind ease because for the life of me, I could not figure out why I felt fine right after the accident and then suddenly NOT fine the next day.
Part of me wants to worry about missing a day of seat racing…
And part of me knows it doesn't matter.
Make the Mental Shift
What matters is NOW. What matters is how I show up to practice. And how I perform tomorrow, and the next day, and the day after that.
I decide how this story will end.
I decide how I show up.
Drive. Intensity. Ambition. Best performance. These are words I have been focused on since the end of Trials 2 in May. These are the words I will continue to focus on during camp. Nothing has changed.
Play. The. Game.
This is going to be a story about challenges, reframing setback and managing stress. This is going to be a story about rising and resilience. I know how to rise. I am resilient AF.
Part 2: Back to Now
When I started to write the first blog post, my vision involved sharing the skills that I used to cope with the stress of the accident. I saw it concluding with a story of triumph… of how I won my seat-race, overcame an untimely setback and made the first boat. Well, in actuality, I lost my seat-race. I did not make the first boat.
And yet, this is still a story of triumph:
I showed up to work with a good attitude and the right mindset, and completed the last week of camp while knowing I had yet to fully recalibrate. I did the work. I did the best that I could. Triumph.
I pivoted fast in the wake of disappointment (hello, resilience!), and am seizing a new opportunity and challenge ahead. Triumph.
I practiced rising, first after the accident and again after not making the quad. The questions I asked myself when I felt overwhelmed: How is this challenging me? What is this teaching me? How can I use this time to grow? Triumph.
None of this has been easy. I wish I could say that I handled the days after the crash with complete ease of mind. (I didn't.) I wish I could say that I didn't lose sleep. (Not true.) I wish I could say that the bounce to my next challenge, which is racing the lightweight pair, by the way, was immediate and without any grief for the quad. (I grieved.)
Setbacks, no matter what form they take, are hard. And, they are also opportunities to grow. Here are the skills that I called on, written as part of the initial post (keep this in mind as you read), to learn and to cope and to rise.
1. Ask yourself:
How do I want this story to end? Write out the ending in detail and play it over and over, again and again in your head. Visualize it. Close your eyes and see it play out in real time. Sense the adrenaline, channel the focus and feel the joy of crossing the finish line ahead. Then, go manifest the heck out of it on the water!
2. Make a list of small wins.
Tuesday was tough because we had a day off. Ninety-nine percent of the time, days off are incredibly welcomed—the mind and body need rest. But when you experience setback and still have something to prove, days off can be agony. I knew that as soon as I got back on the water, I would feel more mentally at ease. Until then, I needed a way to manage the downtime and keep my head in a good space. I decided to make a list of small wins, including the teeny, tiniest of ways I moved toward my goal.
3. Cling to your daily routine.
Tough circumstances can either add fuel to your fire or do the opposite and get you down. If you feel unmotivated after a setback, protect your rituals and keep up with your daily routine. Presumably, you have practices built into your day that support your training and racing goals. Execute. Execute, execute, execute, no matter how bad or unmotivated you feel. Action has a direct impact on thoughts and emotions. So, take action and count each small feat as a win.
4. Ask yourself:
How do I manage/handle setback? And then challenge yourself to rise up and meet the challenge head on. In other words, get tough. I listened to Erin Cafaro on a podcast yesterday. The woman interviewing her asked if she had had a Plan B for if she did not make National Team. Erin's response: "My Plan B was go harder." YES, sister! Just yes.
5. Flood your mind with positivity.
Repeat your affirmations and remember the facts. One of my mentors recently taught me about a concept called looping. Looping backward is characterized by rumination, and holding on to thoughts, emotions and past associations. Looping forward involves anxiety loops and uncertainty. It is a focus on the "what if's" and a fear of future "danger." Both stand in contrast to stretching with intention. Stretching backward with intention involves reflection and feedback. Stretching forward with intention: identifying values, a vision or performance-based goals. When a setback is raw, looping is real! Counter it by actively, decisively, focusing on the positive. Read an inspiring story, watch Miracle on Ice, meditate, journal, do something – anything – to keep your mind from looping dangerously out of control.
Final Thoughts
It is SO easy to see athletes at the top and conclude that their paths were straightforward. The path is never straightforward. It is peppered, wildly, with highs and with lows, and characterized by a lot of mundane in between. My advice? Revel in the highs. Learn from and grow through the lows. Cultivate patience when needed. Commit to the process and trust. Stay hungry. Be grateful. And play, doing everything, absolutely everything, in your power to thoroughly enjoy and to thrive.
Best of luck to the women's lightweight quad at Trials 3 and beyond! And congratulations to all of the women who worked hard and offered their best during selection camp. I attended quad camp for the first time in 2013. During the past six years, this is the most I've seen lightweight women in the United States collaborate, thanks in large part to Coach Casey Galvenak's time and effort. There were pros and cons to having such a large group compete for the quad, and lessons learned on both sides. From my perspective, it was great to see everyone working together with such a high degree of professionalism, focus and drive.
As for me, I am pumped to share that I am pursuing an opportunity to represent the U.S. in the lightweight pair with one of the other women from camp. We are about to start a training block in Connecticut, and will then head to New Jersey for Senior Trials 3 in July. I am incredibly excited to start this new partnership, and nothing but energized by the challenge ahead!