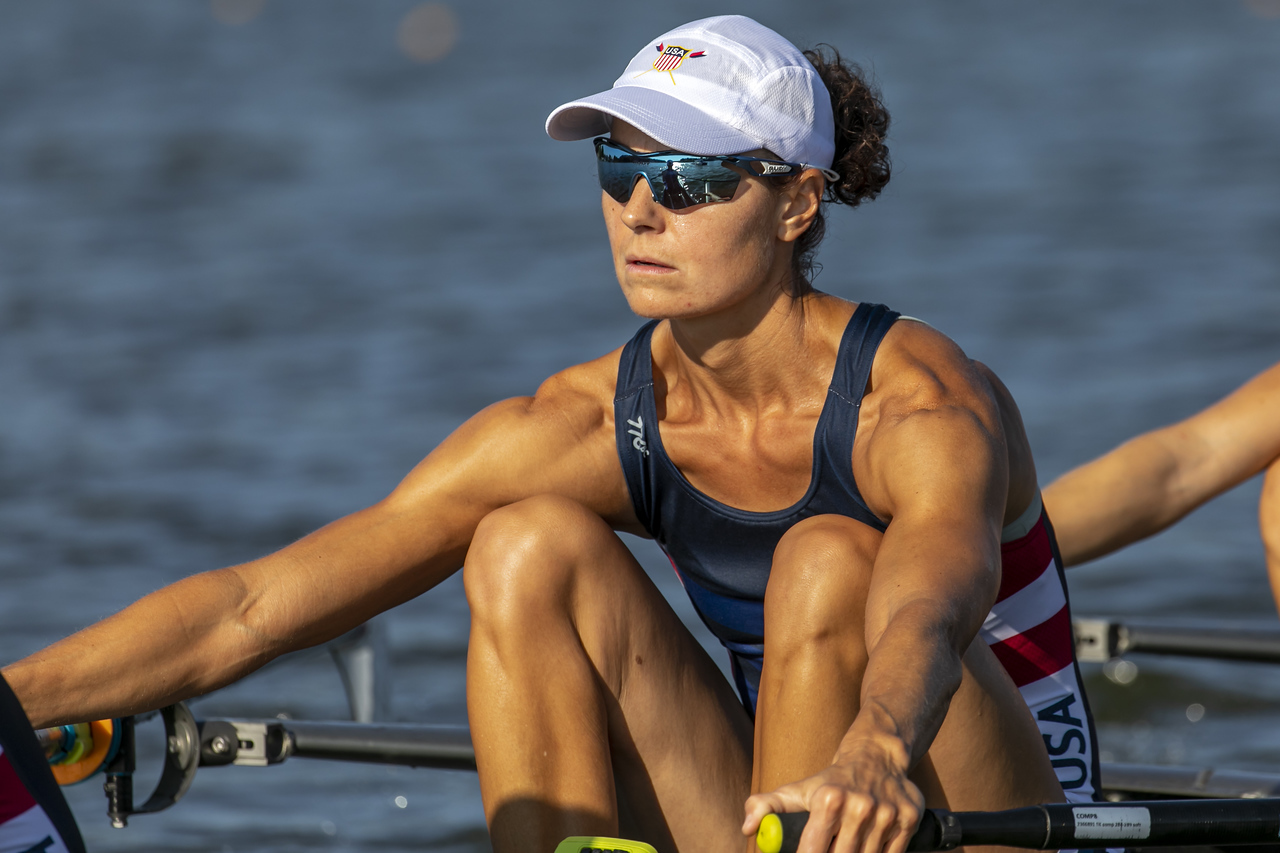 In 2022, I took a break from regularly publishing on the blog. The break was unplanned. I was injured in the fall and winter. In hindsight, seeking out an accurate diagnosis and then pursuing treatment, rehab and a return to full race shape took more energy and personal resources than I realized at the time.
If you read my last post, you'll know that I qualified for the 2022 World Rowing Championships as part of the US Lightweight Women's Quad (LW4x). The quad campaign is something my teammate Sophie and I started building together when we met in Boston two years ago. The way the season turned out is far from what either of us envisioned. That is an understatement.
Enroute to Qualifying for World Championships
Sophie carried the weight of the LW4x project in spring. While I was recovering from injury and then slowly rebuilding in the boat, Sophie stacked up impressive results in training and racing that propelled our plan forward. Sadly, heartbreakingly, Sophie did not get to race at Worlds. That wasn't how it was supposed to be.
My vision? After three months on land and time recovering from one torn and two bulging discs, I wanted to go fast "one more time." That was my internal dialogue. That's what I was asking for and envisioning when I was first cleared to row and while I was rebuilding speed in the boat.
When the quad came together, I also wanted to be part of a boat that became greater than the sum of its parts. A crew like that is hard to manifest and rare. I've only experienced it a small handful of times in my 21-year career. That's what I wanted for myself. That's what I wanted for my boatmates.
World Championships Reality: A Recap
I put together some thoughts on the season for Whitemarsh Boat Club, the club the quad trained at for most of the summer. While not a typical blog, the letter encapsulates my thoughts in the immediate wake of the season. I wanted to share it here.
Dear WBC members, athletes and friends,
First and foremost, thank you. Thank you for welcoming us and integrating both our boat and racing squad as part of the club. Your warmth and sincere interest in our quest for a podium spot at Worlds made it easy to transition to new training spot. It's unusual for an entire crew to establish a new homebase so close to racing, so the ease of transition and overall support did not go unnoticed.
In terms of a race recap from the 2022 World Rowing Championships, I'll say that independent of a first or second place finish, I was personally most disappointed that we were not in a race—a side-by-side fight down the track. For me, that's the fun part. Actual side-by-side racing that enables most athletes to tap into their power and strength reserves, and reach levels of output they usually don't know they have. With Italy in a class of its own, we missed out on that fight and the accompanying chance to dig deep.
Despite the disappointment, we unquestionably put together a Worlds Championship week characterized by fun, focus, gratitude, progress and resolve. Trust within a crew boat, as well as a reliable and productive working dynamic, generally develops and evolves overtime. In the case of the lineup at Worlds, these aspects were apparent immediately, which made the overall experience quite rewarding.
Race Week at World Championships
Monday's preliminary race was our first 2k as a crew. It gave us a baseline to work from and highlighted how our stroke dynamic and boat rhythm was different compared to what we'd been working on all summer. As a result, on Tuesday morning, we opted to spend time doing drill work on the ergs. We established on land what would become a new base rhythm more suitable to the makeup of the new crew.
During the two and a half days that followed, we worked on solidifying the new rhythm together so we could lineup in Friday's Final as prepared as possible. When "go time" arrived, we put together a faster and more unified piece compared to the prelim. However, Italy, having trained and raced together for the past three years, took off from the start and walked away with the win.
Two Takeaways in 2022
So far, two themes stand out from season. Each solidified its place in the books during the final few weeks of the year. The weeks when our boat faced what felt like an unrelenting wave of heavy challenges.
Choices
First, the season became one about choices; about how we as individuals, athletes and as a crew showed up in the face of adversity when…
Our bow seat found out she had two fractured ribs.
When we then spent a week testing two new athletes to establish a complete working lineup less with than a month leading into the Championships Race.
On Aug. 3rd, when we showed up to the boathouse and learned that two of our teammates had been in a serious car accident on the way to practice that morning.
When, two days later, we were asked to decide if we wanted to continue down the path to Worlds. Despite not having our original crew and despite not having a full lineup (i.e., four eligible athletes to fill the four seats in the quad) at the time.
When, the day after that, we learned that our event was grossly undersubscribed. With only two entries and given the circumstances, we were again asked to evaluate and decide if we wanted to push on.
Yes. This campaign is marked by tough choices. I am proud of the way we athletes banded together. I am proud of how we handled hard conversations, kept level heads, supported each other, and ultimately stayed the course.
We stayed the course and saw the 2022 Lightweight Women's Quad Project through to the end.
This is a victory.
The Rowing Community
Second, the outpouring of support from the rowing community in the final weeks before Worlds was incredible. It's no doubt a testament to how special and unique it is to be part of this sport. To that point, I'll sign off by sharing a few of the messages I received before leaving for Worlds (below).
Thank you again.
On behalf of my whole boat—Grace, Sarah, me Cara, Liz, Audrey and Sophia—we are sincerely grateful.
Messages before World Championsips
One World Rowing
"I hope you and Sophia and Sean know I invested in you because you invested in the process: you set out to build a LW4x proactively and publicly with a healthy mix of joy and seriousness of purpose. And you succeeded. I am of course sad there's only one other country entered and very sad about last week's accident, but those do not diminish what you've already achieved. I wish your boat all the speed and swing in the world at Champs next week, and I look forward also to hearing what 2023 may bring. Vaya con Dios, USA LW4x!"
Cara's strength training coach
"It sounds like it has been a whirlwind over the last few weeks. I'm glad to see you are still headed abroad and I wish you and your team all the best. I encourage you to stay eager and optimistic. Sometimes when our backs are against the wall, it brings out something inside of us that we didn't know we had. The situation you are in while absolutely devastating in many ways has the opportunity to light a fire that you could not possibly have without living through these challenges. Let the adversity give you strength and hope that all the work will be put to good use. I have faith and trust you will show up and give your best no matter what."
Former US National Team Lightweight Rowers
"Congratulations Cara!! Sounds like it was a roller coaster leading up to Worlds with athlete subs. Way to keep the 4x together! So disappointing that there were only two entries. I was in the inaugural year of the FPL4x in 1997 and I am sad to see it so undersubscribed. Congratulate your boat for me – from an older National Teamer… I know how hard you have all worked."
"Looking forward to seeing what you all can make of a super tough situation. Perhaps, this is the gift that will allow you all to race on the biggest stage free from all expectations and purely for the joy of racing. I aways found that was both the hardest and most rewarding way to race."
2022 USA LW4x
Iterations in Photos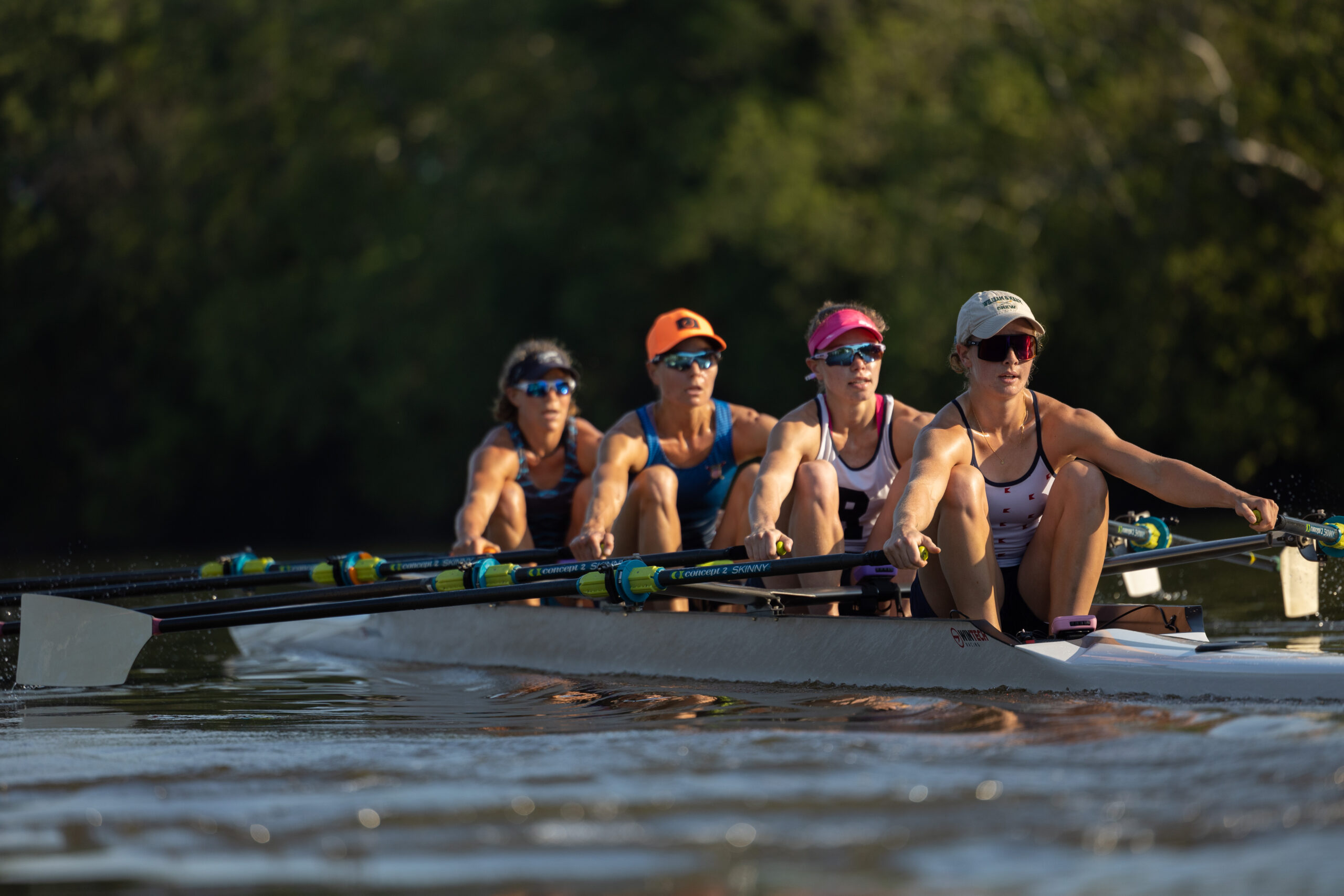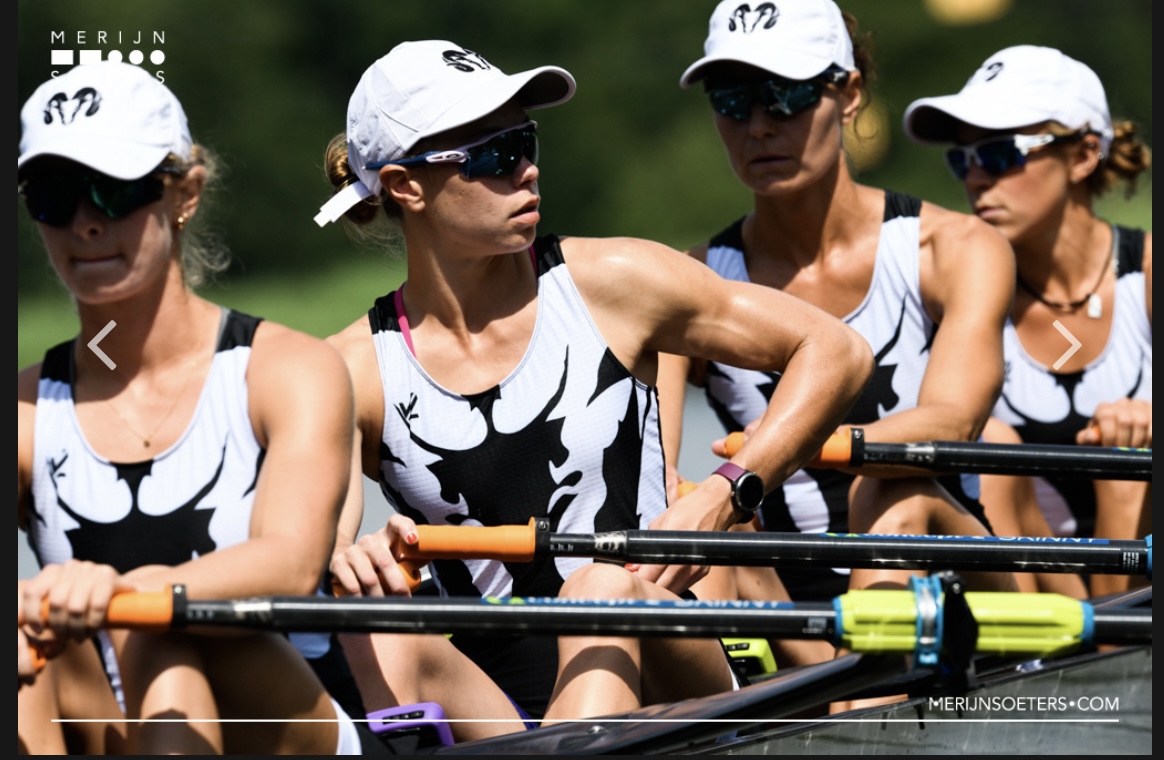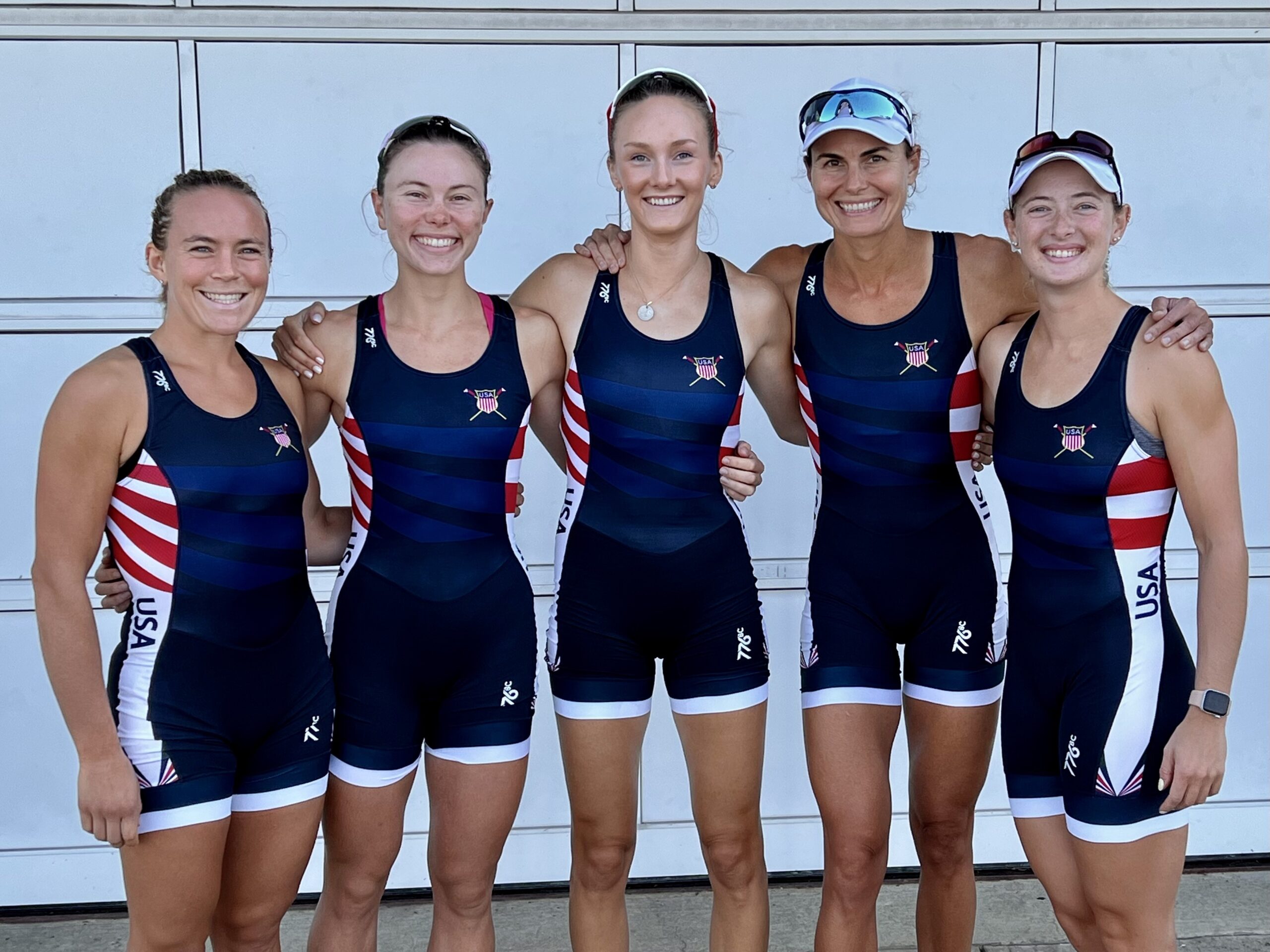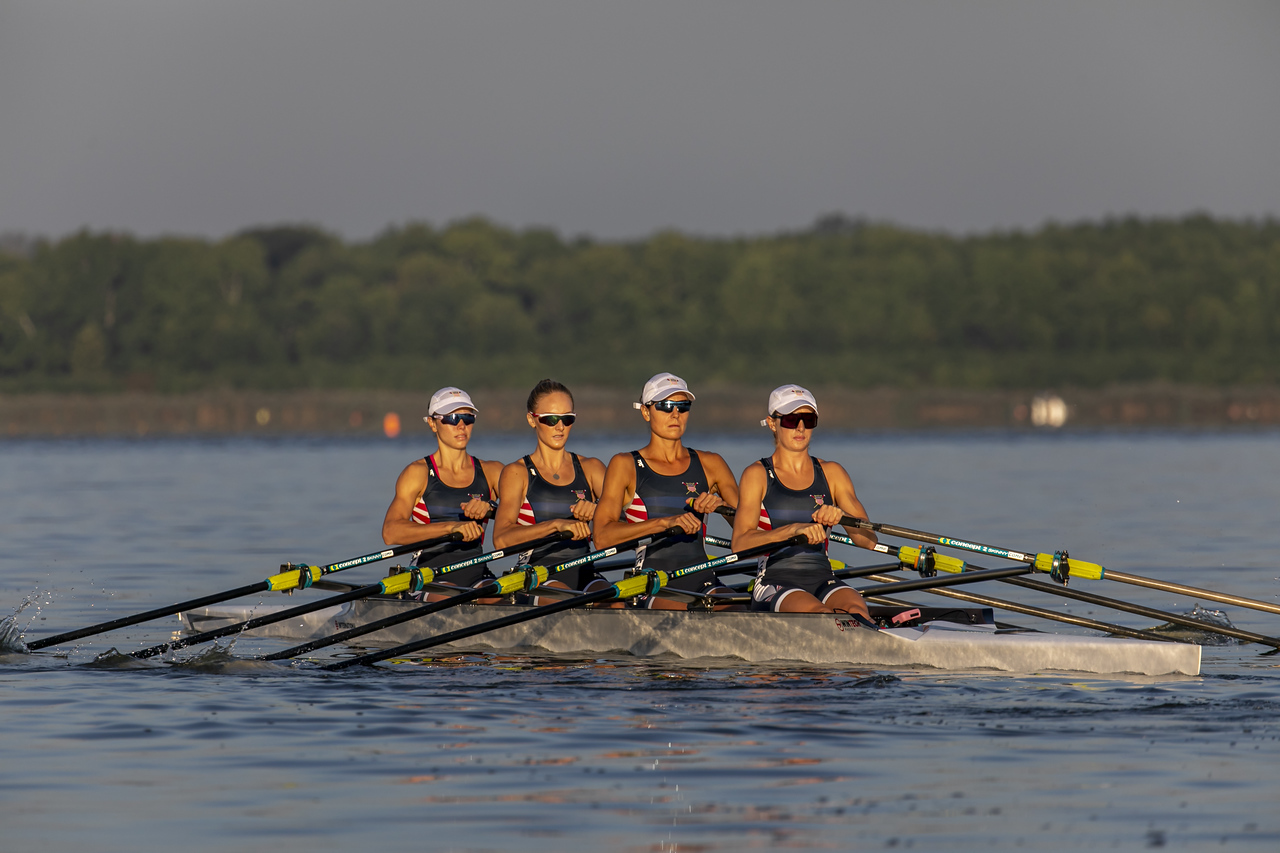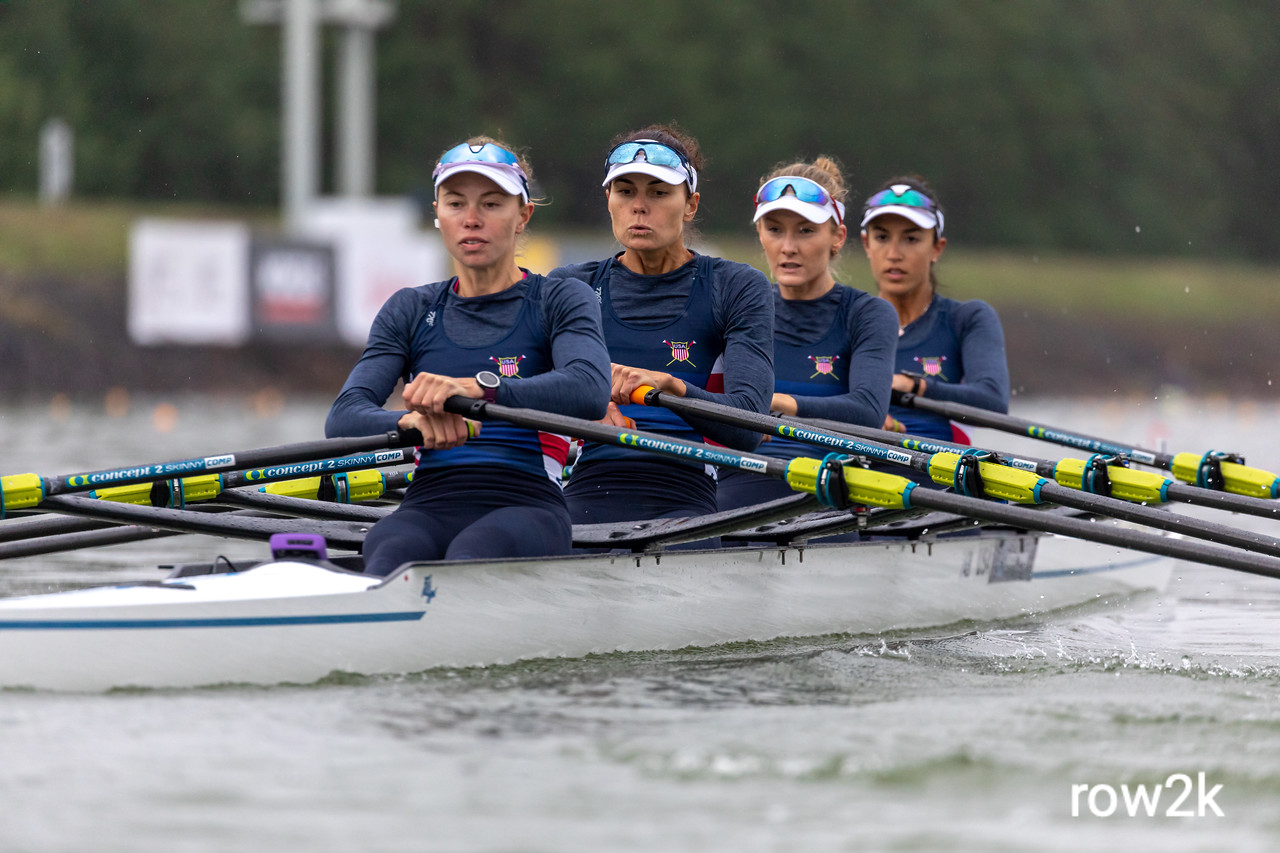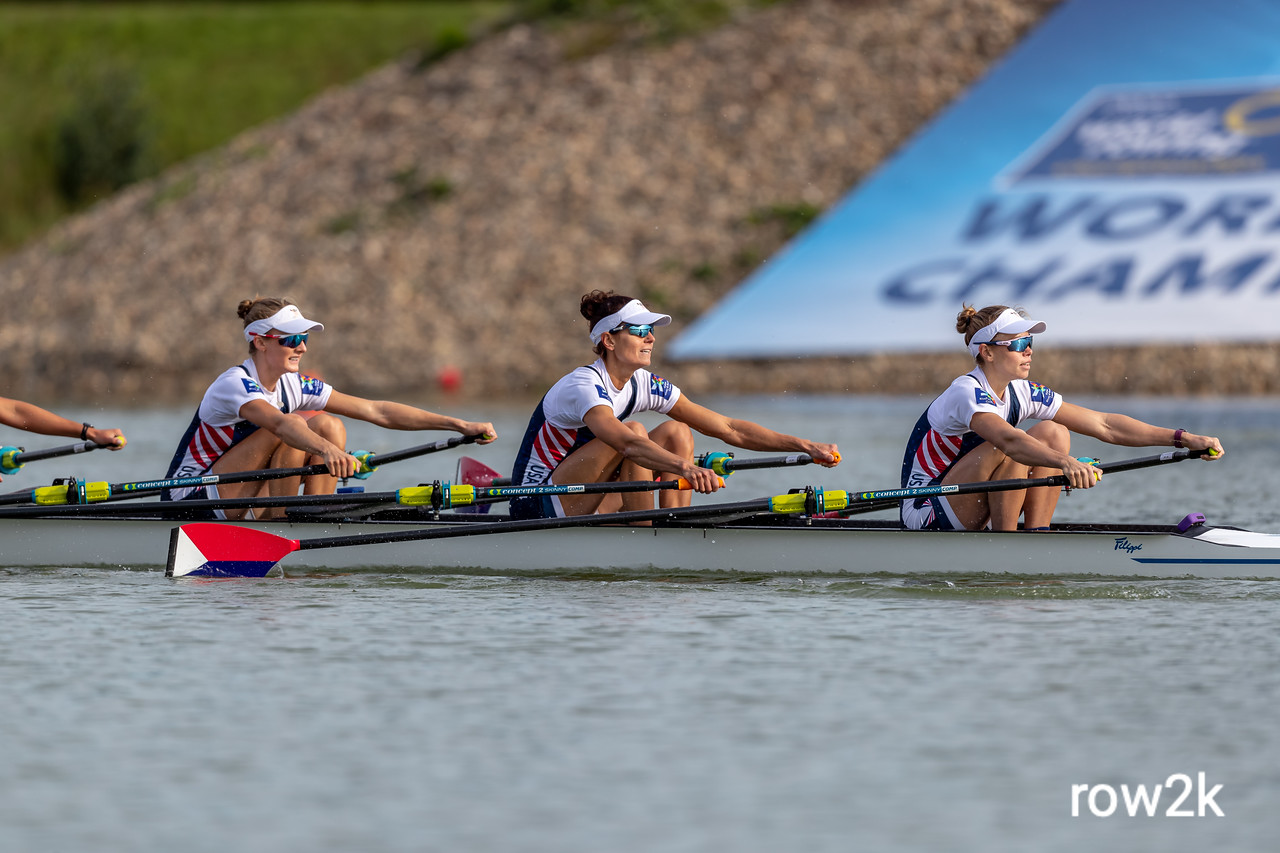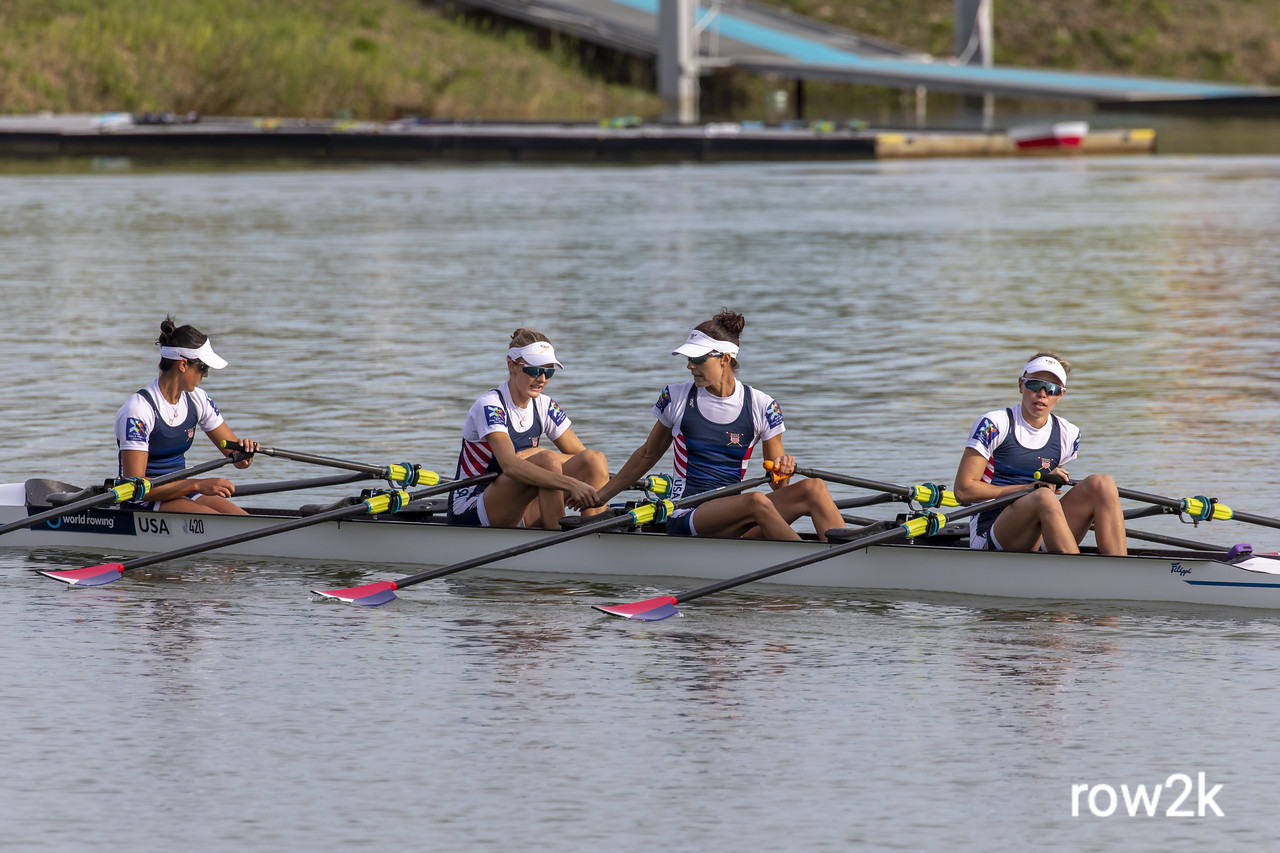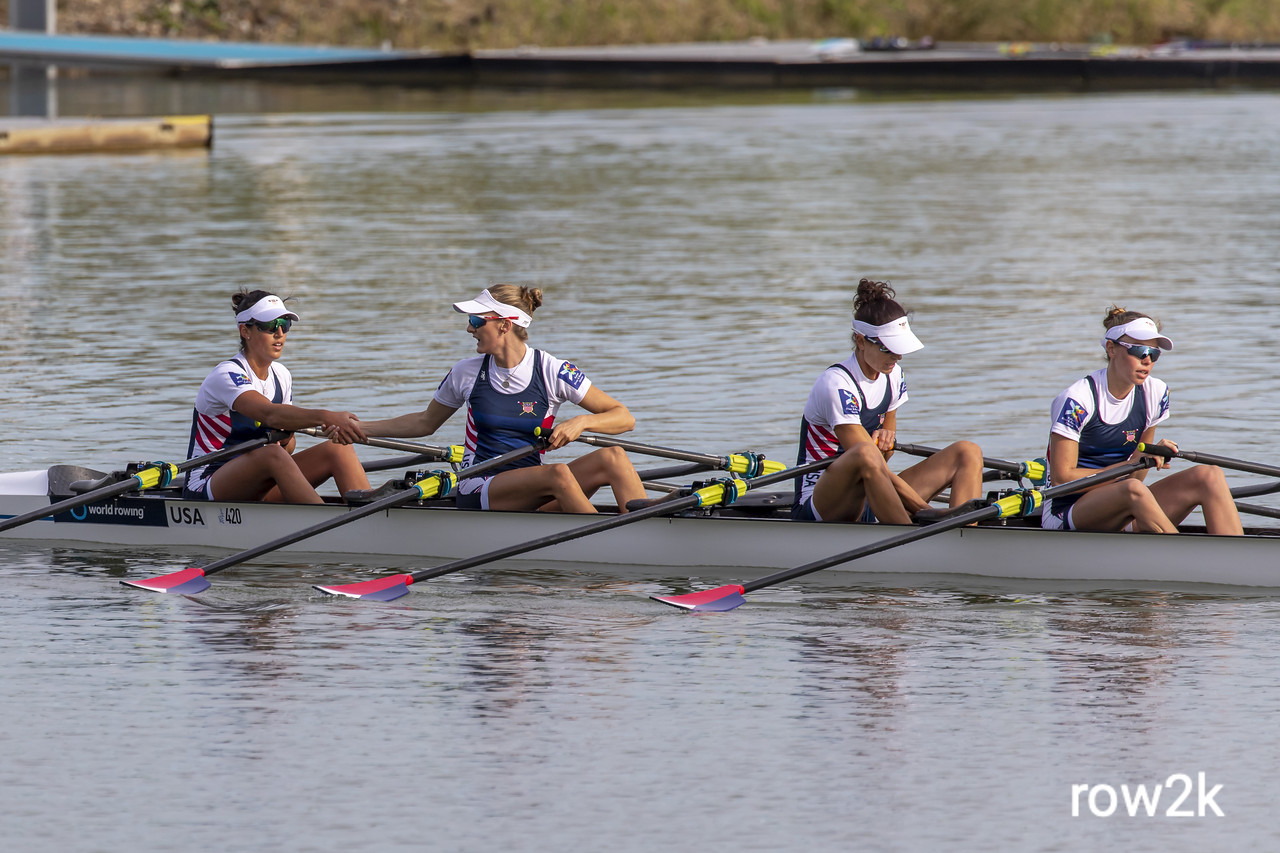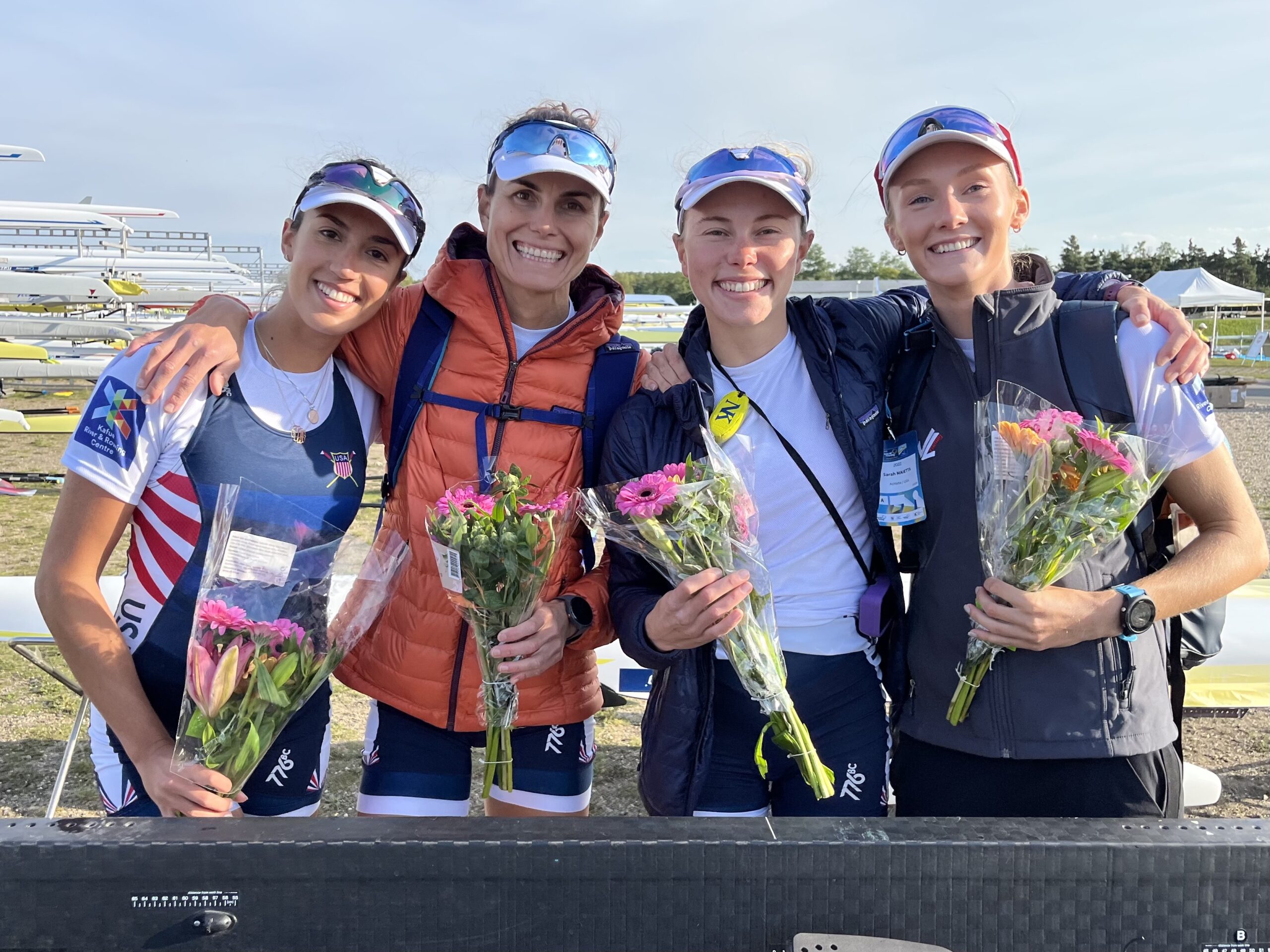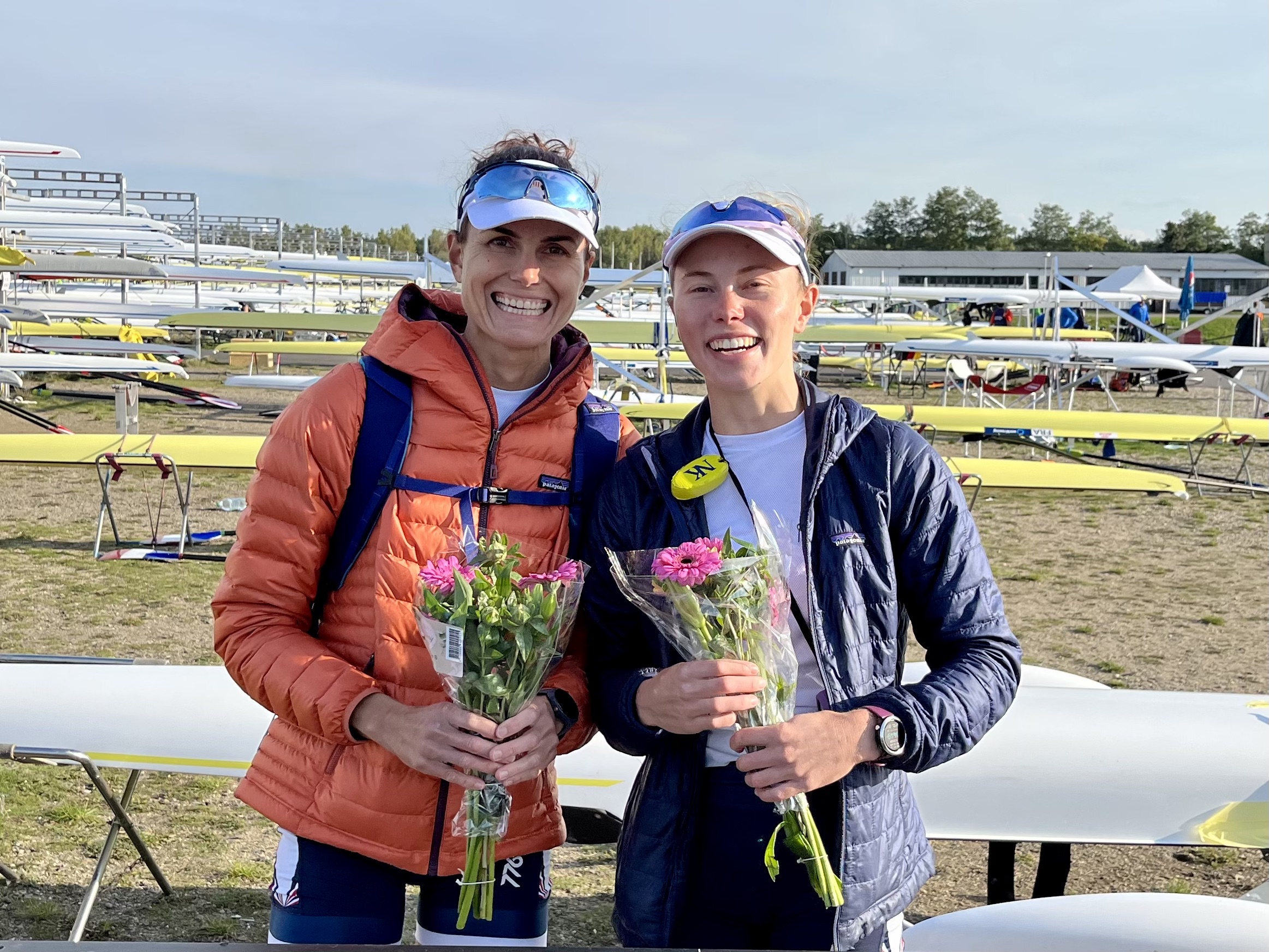 My Support Crew at the World Championships