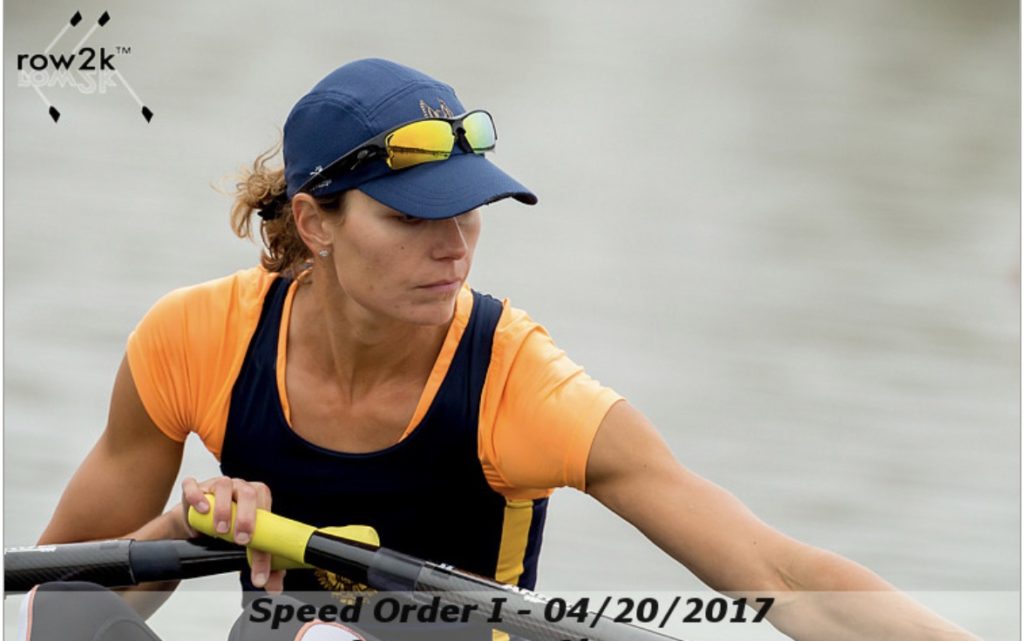 The past six weeks have been a definite mix of whirlwind and waiting.
Spring Speed Order 1
Over four days of racing the LW1x at Spring Speed Order 1, I went from intensely frustrated after the time trial, to composed and (gasp!) confident both before and after the semifinal, to at first kind of stunned and the later just beside myself post-final.
Whirlwind.
The week after racing, I still couldn't believe how I dropped the ball in the final. But interestingly, the prevailing sentiment was excitement for the season ahead. Despite the fourth place finish, I showed myself that I had gained some real speed back after at least a full year (probably more like two, if honest) in a rut. It felt great to be craving more racing. It felt great to be craving more speed.
Between Speed Order 1 and 2
One of my favorite things about rowing for Penn AC right now is being part of a robust and dynamic team. From my perspective, a team like ours is rare on the post-collegiate, club-rowing (i.e., non-training center) scene. It's what I've been missing. It's finally what I have! Our group is large, diverse and includes six highly competitive lightweight women. I certainly didn't need to look far to find a doubles partner for Spring Speed Order 2. But apparently old habits really do die hard!
Lightweight Rowing
In lightweight women's rowing in the U.S., it's common to pair up for doubles immediately after the first speed order/NSR. There's usually somewhat of a scramble because of the short amount of time between NSR1 and NSR2. Plus, everyone is vying to get into the fastest boat possible. Despite having more than one perfectly good teammate to race with, the two weeks following Speed Order 1 were full of coordinating with women from other clubs. The amount of time I spent sorting through logistics would make your head spin. But, as my coach made me realize, I brought on the circumstances myself. Without even seeing it at the time, I automatically fell into the only way that I'd experienced the process in the past.
Whirlwind: Check.
Long story short, we mixed in with a number of athletes from outside the club but ultimately spent two days seat-racing in-house. We wrapped up the process on a Friday evening and didn't learn lineups until Saturday afternoon.
Waiting: Check!
Whirlwind perpetuated by the waiting: Check, check!
I was surprised, quite honestly, by how sick with anticipation I felt before finding out the results of the seat races. Given that NSR2 fit into the big picture as a step toward the LW4x this year, I'm almost amused thinking back to the interim agony. But while I hated it at the time, the sheer intensity of feeling serves an important purpose as I think about it now. It silences any doubt about whether my heart is still in this the way that it used to be (answer: yes!). And it'll give me something to call on the next time I'm feeling disenchanted or down.
Spring Speed Order 2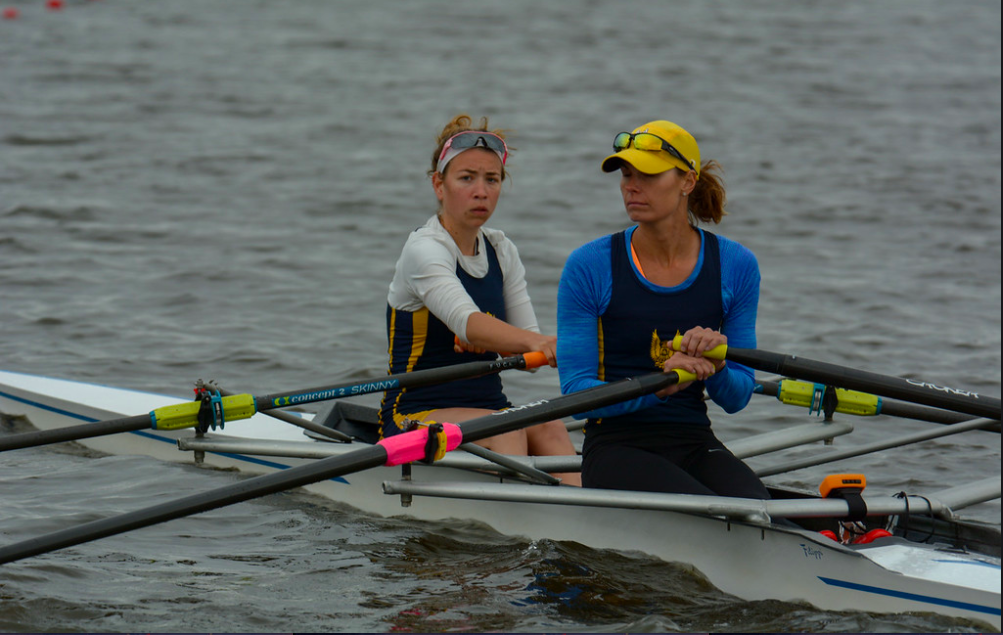 The night before the time trial for Speed Order 2/NSR, I remember thinking about how I had a choice. I could stress about the fact that I was racing with someone I knew little about and who I'd been in a boat with a mere handful of times, or I could have fun with it. I chose the fun option and decided to stop thinking and just go after it on the racecourse. The "stop thinking" was a challenge (it's me we're talking about!) but my doubles partner, Jen, made the "just going after it" a breeze.
Jen joined us less than two weeks before Speed Order 2, right after finishing a year at Oxford Brooks University in England. She's young, spunky and strong. She's someone who knows what she wants and says what's on her mind, and that's awesome! Given our combined power and experience compared to the two other crews, I think we did as well as expected. But finishing third in a field of three, regardless of the odds based on how we stacked up on paper, was disappointing.
The whirlwind?
After the time trial Saturday, I was fired up and ready to go after it again. We both deemed the piece unremarkable so the three-second gap between the second place crew and us seemed surmountable. Sunday was off from racing. Despite a great practice and for reasons unrelated to our race, my post-time trial sentiment disappeared. This meant I had work to do. At minimum, my job was to show up focused and ready on Monday.
By the time we launched for the final, my head was in a good place. I fed on Jen's energy and focused on executing our warm-up and race plan. We got off the line clean and aggressive, and held about half a boat length lead over Riverside, the crew from Boston, through the first 750m or 800m. At some point, we fell into third but it's hard to recall. The middle of the race is pretty much blank in my mind. As far as I know, Riverside walked and we just didn't have enough to respond.
Speed Order 2 Until Now
During the two days that followed the final, I felt pretty bummed and unmotivated. The sentiment stood in stark contrast to the energy I felt after Speed Order 1, which is odd when considering both race outcomes. We felt relatively satisfied with our race in the double and yet I had a hard time bouncing back. Alternatively, my race in the single left a lot to be desired yet I was more and more fired up as the subsequent days went on.
I was disappointed with the result in the double, for sure. But I think a large part of the (thankfully brief) post-Speed Order 2 funk was the result of not knowing what lie ahead. World Championship Trials in the light quad had always been part of the plan for the year, but so had racing as part of the Schuylkill Navy High Performance Collaborative. The racing opportunities with the HPC, however, hadn't been fully approved at the time, which left me in a period of limbo.
More waiting!
More whirlwind!
So Many Highs and Lows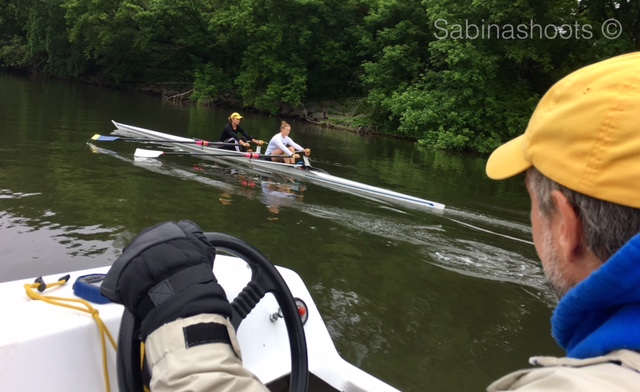 I love this excerpt from an old blog post by Olympic medalist, Julien Bahain.
It has been a month and a half now that we are back on the water. It was hard to get back on track. I went through some tough moments late September and I cannot tell you how hard it was to just push off the dock and to be motivated for the National Rowing Championships in the single scull. Two weeks off were not enough to heal after such a disappointment at World Championships. Let alone being at the start of a championship and getting the machine running to hurt myself deep into a race. –Julien Bahain, M4x
It reminds me that no one is immune. When you pursue a career as an athlete, you sign up for the highs and lows. I know this, and yet it doesn't make the roller coaster easier. I've learned to better manage my emotions and stay more even-keeled, but I also like that I'm sensitive and passionate and temperamental. I like that I give all of myself to everything that I do.
My husband has these shining moments when he says exactly what I need to hear. He's been reminding me to "ride the wave" a lot, quite recently. And so I've been doing my best – riding the good and riding the bad. Again… not easy. But it's part of what we've all signed up to do.
When emotions are high, as they are at this time of year, I rely on his support and the support of my family. I remember I have a coach in my corner working tirelessly and teammates who are all going through the same thing. Most of the time, if I'm struggling, I remind myself to return to the work. Always return to the work… in the boat… on the erg… in the gym. It's what I love. It's an escape. It's one of the few things we all can fully control.
What's Next?
The racing opportunities with the Schuylkill Navy HPC have gone through! I may be going into a short selection in Philadelphia, but more likely than not, I'll be heading to Amsterdam to race Holland Beker, and then to Munich for training, then home. I'll be back in early July, which gives my teammates and me enough time to regroup before Trials. We'll potentially link up with athletes from other clubs, similar to after Spring Speed Order 1, and ultimately prepare for Trials in the LW4x.
Until then, it's time to keep working… keep asking for more… keep riding the good with the bad as it comes.
Thanks for reading!
And thanks to row2k, USRowing and Sabina Louise Pierce for the photos. Check out more of Sabina's work at SabinaShoots found here!