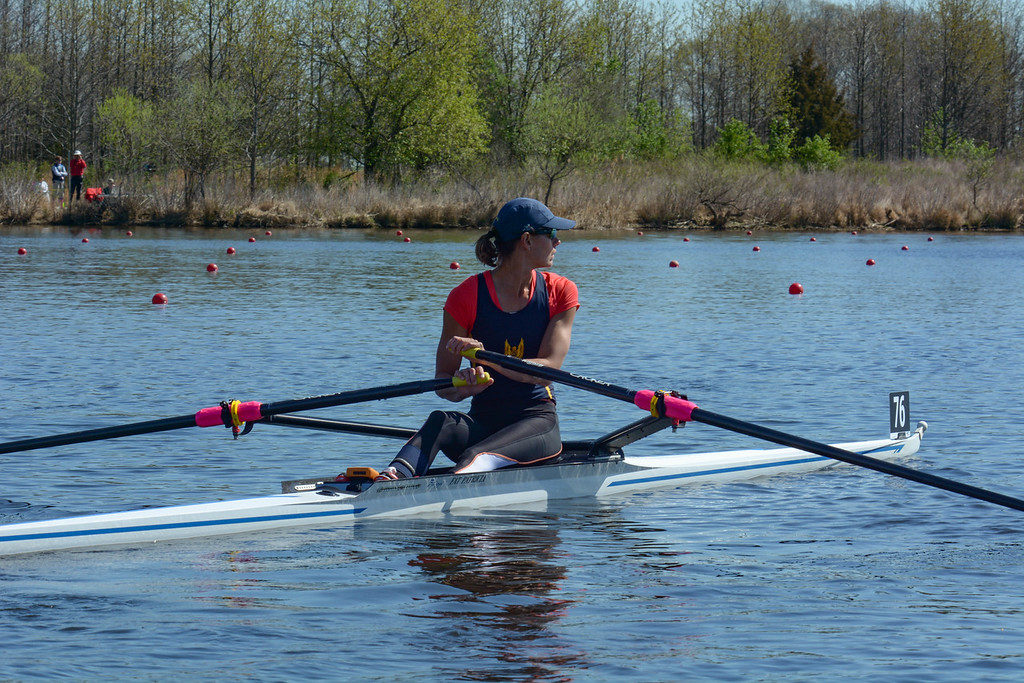 Sometimes I feel like the queen of distraction.
Sometimes it doesn't matter. I have no pressing deadlines or a day off from training; my brain can happily bounce from one thought to the next without consequence.
Sometimes it's welcomed, like if I'm preoccupied by circumstances out of my control—e.g., the time it takes for an injury to heal. I embrace anything and everything that diverts my attention and keeps me from falling victim to all those potentially catastrophic trains of thought—how much time I've been away from training, how everyone else is getting faster but me… you know the classics!
Sometimes it's intentional—I'm stressed about racing or mentally drained from a tough block of training and need a distraction to ease my busy brain! I've grown to love going to the movies in these cases. It's the perfect place to unwind.
Sometimes it means not getting the most from a training session. I get frustrated with launch wake or sidetracked by other crews, which means that I'm less than focused on power application, speed and technique.
And then…
Sometimes it costs me a race.
Spring Speed Order 1
I just wrapped up a week of racing at Mercer Lake in West Windsor, NJ, with a fourth place finish in the light women's single at Spring Speed Order 1. From my perspective, it was a solid start to the year for Penn AC as a whole. We showed up in force, making up 21 of the 69 total sculling entries including nearly half the field in the men's single. By the end of the week, 11 of us had earned spots in the A and B finals. As for me, well let's see how it all went down!
Tuesday: Time Trial
I made some notes Monday night in preparation for the time trial—a 1,900m race that seeds the competitors.
You learned a lot this winter," I said. "You learned you get nervous before testing and racing because, ultimately, you don't want to let yourself down. You also learned that the only time you feel like you let yourself down is when you don't perform at your best…
So this week just keep going back to what you settled into all winter on the erg… focus. Every single time you get on the water, you focus. You focus on doing your best, which means staying mentally tough. No mental soft spots. Your body is strong! It's ready to go and you know (know!) this. So then commit now… Tough. Not perfect. Tough.
I'd been feeling great on the water leading into the week but struggling with executing a race plan. So I tasked myself with three things for Tuesday:
1) Focus on moving the boat; continue to take good strokes,
2) Commit to being mentally tough, and
3) Simplify my race plan and execute.
Three things.
And I didn't…
Do…
One.
The Result?
I crossed the finish line and massive frustration took hold.
That was not how I trained. That was not my best rowing. That was not how I wanted to race.
I stayed on the water for an extra cool-down loop because I didn't want to face my coach. I was scared of disappointing him. I was scared of my result. Mostly, though, I was infuriated with how I rowed. I dedicated this year to breaking through mental barriers that have long been hurting my racing the single. I spent a lot of time working to sharpen my focus in training with the aim of better focus and performance on race day. I couldn't believe how easily I slipped back into old tendencies—racing frantic, defensive and lacking mental control.
When I got to the dock (after the incredibly long cool-down, i.e., tactic for avoiding my coach), Kat was there and immediately said, "Congrats, you got second."
Second?
You think that would've made me feel better but nope. I was exasperated and nothing, in that moment, could change how I felt. In retrospect though, the whole experience—how I felt before, during and after time trial—was exactly the jolt that I needed. I showed up Thursday a different athlete. I was calm, composed and 100% ready to go.
Thursday: Semifinal
What happened between the end of the race Tuesday and the start of the semifinal Thursday?
The second place finish in the time trial didn't hurt. But I knew, too, that how I felt Tuesday wasn't sustainable, not for the week, not for the season and certainly not for the next three and a half years. Stress is physically exhausting. Nerves can be good if channeled correctly but they can also lead to disaster. Something needed to change. I needed to change, which is exactly what I'd been working on doing all year—progress in small, defined chunks; a commitment to being a little bit better each day; work improve, reset, repeat… work, improve, reset, repeat.
My race execution went down as planned for the most part. My rate was low but my start was solid. I felt long and in control on the course. I picked it up about two beats in the last 10 strokes to get my bow across first and secure a spot in the A Final. The best part: I texted my coach later that day, "I have more!" He simply wrote back, "I know."
Friday: Final A
If only I kept on my layers of clothes!
After my first trip around the warm-up area I sat for a minute and debated about whether or not to take off my long sleeve and vest. A few things played on my mind:
I feel kind of warm in the tailwind but cold in the head.
This long sleeve is HEAVY; I'm going to die on the course if I keep it on.
I took it off yesterday and was fine.
But it seems kind of colder today.
If I don't take it off, it'll look like I'm not wearing anything that says Penn AC (it was a solid purple long sleeve, not team-specific gear).
What if I take it off and keep on my vest? The vest says Penn AC.
But the vest is big, what if my hands get caught at the finish?
Believe it or not, I could go on! In the end, both the vest and the long sleeve came off. Worst case, I thought, I'll have to suck it up and be cold until the start.
WRONG!
The time spent taking off layers combined with the back and forth in my head meant that I completely mistimed the warm-up. As a result, I did one less warm-up loop than usual, sat waiting near the start for a full five minutes before getting called onto the course, and then for another 10 minutes in the starting block before it was time to go.
My body was freezing but my brain was still calm. I knew I was ready. I knew I'd prepared.
And then the starter said, "Go!"
Internal Dialogue Fail
Two strokes in…
Oh my God, I can't feel my hands!
Confusion.
Oh my God, I'm going to lose an oar!
Panic.
At some point during what was supposed to be my start sequence, I looked down and saw 37 strokes per minute.
37 SPM? Shoot! Shoot, shoot, shoot (that's the PG version)—I'm usually five beats higher!
More confusion. More panic. Surprise.
I'm still in contact with second, about half a boat down. Gotta go, Cara. Just walk.
I start to move and clip a buoy with my starboard blade.
Shoot…!
Post-race Analysis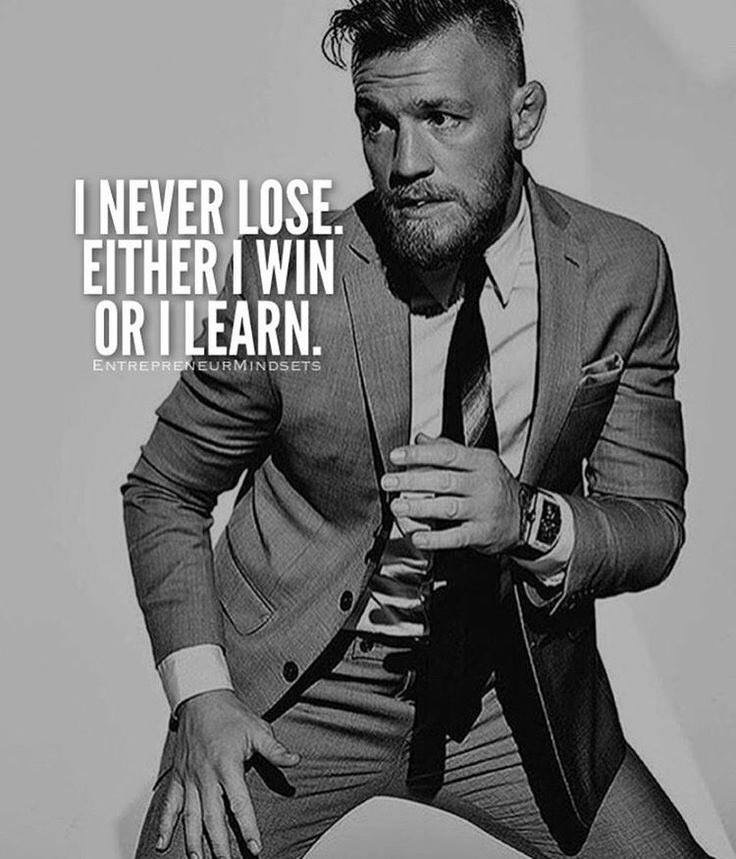 First, let's make something clear. The bottom line is that I didn't get it done in the final and lost to three tough competitors who did. I committed writing this post and sharing the details of Friday because there are lessons in how it went down. The idea actually came from a conversation with a teammate who very closely and enthusiastically related to my on-the-water pre-race debate about clothes.
WHY, dear God, would any of us be preoccupied by something like attire just minutes before a big race?
Three Lessons
1. This is exactly why I need a bow seat! You think I'm kidding but it's amazing how the noise in my head disappears when I can concentrate on the voice of a bow. I know this well and, ultimately, I'm a team boat person at heart. But I'm also learning to study my natural self-talk. I'm taking it on as a challenge and as something new I'm excited to train.
2. Everything that happened in the warm-up on Friday shows that I need to keep working on focus. My long sleeve became a distraction. My vest became a distraction. Whether or not the club's colors showed up on my gear became a distraction. I gave myself a solid platform to work from this winter and frankly I'm proud of the progress. But I need to keep working and there's no better time than right now!
3. It's rare that racing goes exactly as planned. I'm clearly still learning how to mentally respond in the heat of the moment when caught by surprise. My default setting is panic. This is different though from the panic I've felt due to lack of self-confidence, which is why I actually consider the regatta as a whole a win—I carried the calm and composure I found during the week to the start of the final and can't overstate that success.
Final Thoughts
My friend, the one who related to my long sleeve debacle, told me about how she's started doing some visualization. She told me about listening to an interview with an Olympic swimmer whose sport psychologist had him visualize how he'd respond in certain "worst case" scenarios at the Olympics. One scenario involved the swimmer's competition breaking the World Record in the heats.
Well, guess what. Someone broke the World Record in the heats. The swimmer being interviewed said that without the visualization, he would have felt panicked or even a touch resigned before racing when he heard about the record-setting time. But, instead, he was able to focus, stay on task and perform.
I've always been a believer in routine. It eliminates myriad little decisions, like where to put your water bottle when you race (the answer, by the way, is in the exact same spot you put it everyday!), which subsequently mitigates distraction and stress. Routine, however, does not teach how to respond when unexpected variables come into play: you mistime your warm-up; you're behind at the start when you anticipated being ahead; you're slammed by a launch wake or strong gust of wind midrace.
As rowers, how can we prepare for the inevitable unpredictability in racing and the times when routine plainly fails? Is visualization the answer? Maybe. I can't say for sure because I haven't yet tried. Though the more I listen to other athletes and experts, the more I'm curious about practicing anticipating how to respond in various race day scenarios. For me, though, it all still circles back to sheer focus. I've made good progress to date. I'm ready to work for some more!
Next up
Spring Speed Order II, May 21-23 at Mercer Lake. Look for me racing a 2x!
Complete results from Spring Speed Order I can be found here: Spring Speed Order Results. More photos, courtesy of USRowing, found HERE.
Thanks for reading! Stay focused and keep training hard!