Never throughout history has a man who lived a life of ease left a name worth remembering. ~Theodore Roosevelt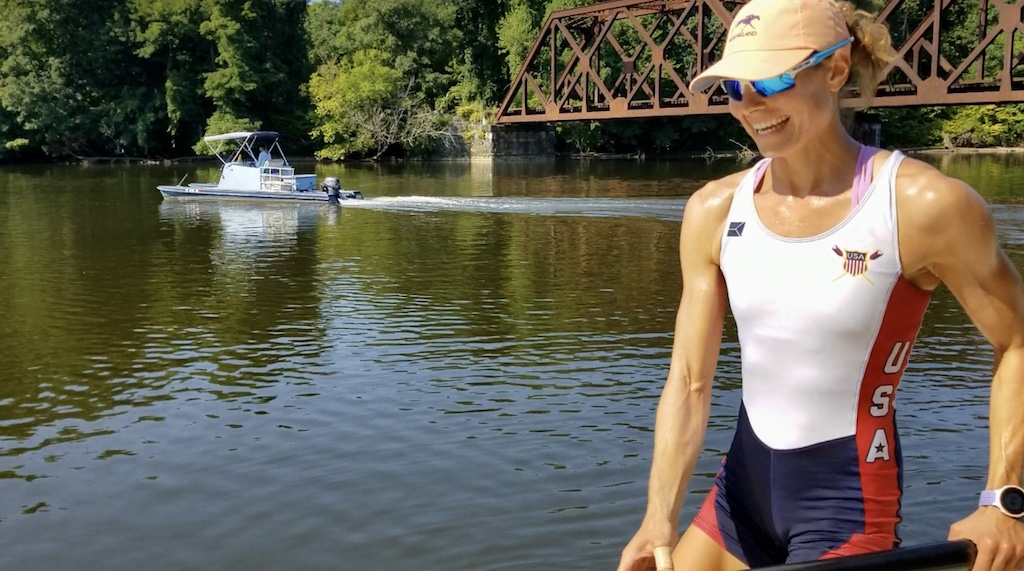 Gang, I love what I do. Amy Van Dyken was one of my first role models in sports. I remember watching her on TV, racing at the 1996 Summer Olympics in Atlanta, Georgia, and wanting to be just like her. It is a huge honor to represent the country on the world stage. This isn't just lip service. I tear up every time the flag is raised and the national anthem for America played when an athlete or team is being awarded for a win. I did so growing up and still do today.
I'm incredibly grateful to be pursuing a sport that I love. It is an amazing privilege to be able to wake up in the morning and put all of my energy into my boat and my goals. Sport, though, just like all other careers, isn't all glory or gold. There is sacrifice and suffering. There is routine. And there is fatigue—deep, penetrating, full-body fatigue. In Gold in the Water, P. H. Mullen writes about a time when swimmer Tom Wilkens fell asleep on the pool deck while training for the Olympic Trials. This is the kind of tired that I'm trying to describe.
A Training Update
Margaret and I just completed our third week of training since Trials. We went back to lower intensity work in the boat in order to rebuild our base fitness. The workouts on the water have been long and hard with a focus on technical proficiency and increasing our power per stroke. The weights in the gym got heavier, and, yes, the fatigue factor soared.
My personal, romanticized version of what it means to be an athlete secretly loves the exhaustion just as much as the American flag and national anthem. It is a feeling that is earned, and working through it yields an incredible sense of satisfaction. In real time, though, when the effects of hard training set in, simply moving from Point A to Point B is so shockingly hard. "Scraping myself off the floor," is the phrase that kept coming to mind last week. Literally scraping. That was the best way I knew how to describe the effort required to move. A lot of times, I would count to three and say, "Go," hoping to help me do things like stand up. Sometimes it worked and sometimes…
Rising Together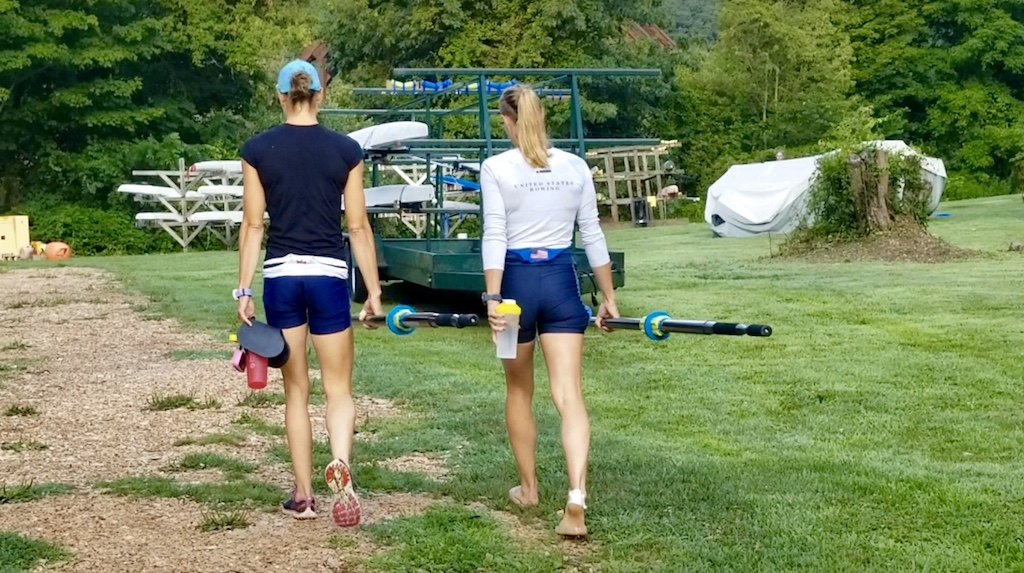 During a recent interview, Margaret talked about my dedication to the boat and overall commitment to increasing speed. "It makes it a lot easier for me to drag myself through practice if I'm not feeling well, knowing that she's there to support me if I need her," she said. First, yes, I am always there to support her. The pair, much like the double, is a partnership; it functions best when each athlete has an understanding of and respect for how the other works and communicates most effectively. But, what I want to highlight is this: Since the day we got into the boat, I have never, not even once, thought of Margaret as "dragging" herself through practice.
From my perspective, Margaret has been a champion every single step of the way. She exudes confidence in bow seat and is intentional about our work. She is constantly pushing our standard, which I love. And, she shows up to practice with a great attitude, which has made it incredibly pleasant to row. I, in turn, have been doing my best to stay upbeat in the wake of sore muscles and training fatigue!
The Power of Team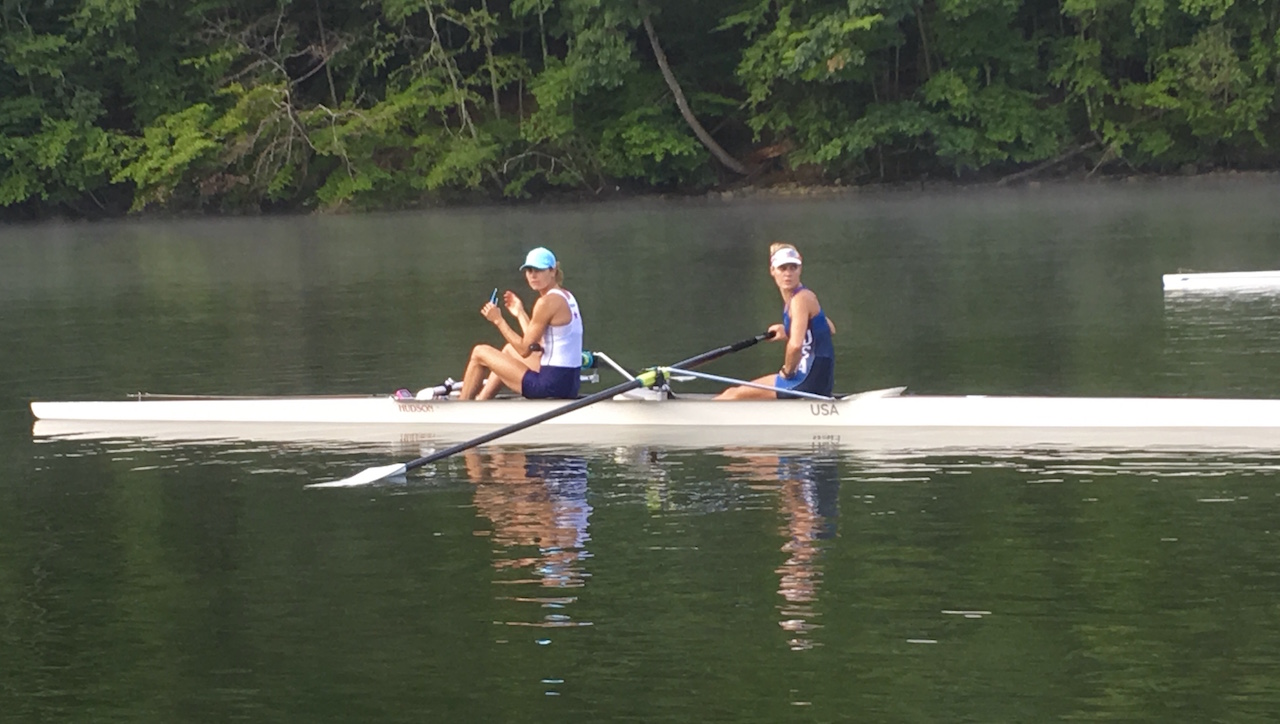 The way Margaret has shown up for practice has lifted me at times and flat out carried me at others. When I heard her talk about how I support her, I realized that she relies on me too. This, my friends, is what makes sports and teammates so great. This is how great performances are born. See, sometimes it's easier to show up for others than it is to show up for yourself. Sometimes, it's easier to see greatness in others than it is to see greatness in yourself. And sometimes, it's easier to dig deep or find new depths when you're surrounded by teammates or training partners who you know are digging deep too.
Athletes use any number of tricks to help get them through the tough training days. In our boat, there have been times on the water when I've simply keyed into Margaret's breathing behind me. The sound would catch my attention and I'd use it: First as a reminder that we're in this together, and second as a personal check in to make sure that I am carrying my weight. Sometimes I work to meet her; sometimes I work to support; and sometimes I work to push. It is a balance that, so far, has been productive, rewarding and fun.
My Advice?
Feed off of each other's energy, my friends. Help each other, as teammates, training partners and fierce competitors. Practice is a time to give—to the boat, to your team and to each other—as much as a time to gain and to grow. Racing, at its core, is a test and a celebration. We are testing our limits, and simultaneously celebrating our capacity and the work we've put into our skill. Pursuing sport is often thought of as a selfish endeavor. Does it require that you protect your energy and be wise with your time? Yes. But it is far from a selfish pursuit. Achievement, at any level, is a reflection of the time and effort of many. Achievement is a reflection of the ultimate power of team.
It's Almost a Wrap!
The summer club season is just about over and Senior World Championships are approaching fast! Finish strong, gang. This is what we've been working for all year! Margaret and I are heading to Canadian Henley as part of our final preparation for Worlds. We are excited to bang out some good training on the racecourse and compete in the Championship Pair! Please keep checking our team fundraising page for ongoing updates. And, enjoy this sweet video edited by my awesome brother, JR!