I was inspired to write this post during a hard steady state session a few days after the Head of the Schuylkill – Philly's big fall regatta. I was feeling pretty good after three wins and a fun weekend racing with friends, and had just run into a group of young scullers who were stopped in their singles upriver. The group reminded me of my days as a new sculler at Undine (we'd often sit clustered in singles while our coach ran us through drills) and, as I rowed, by I couldn't help thinking about how far I had come since that time.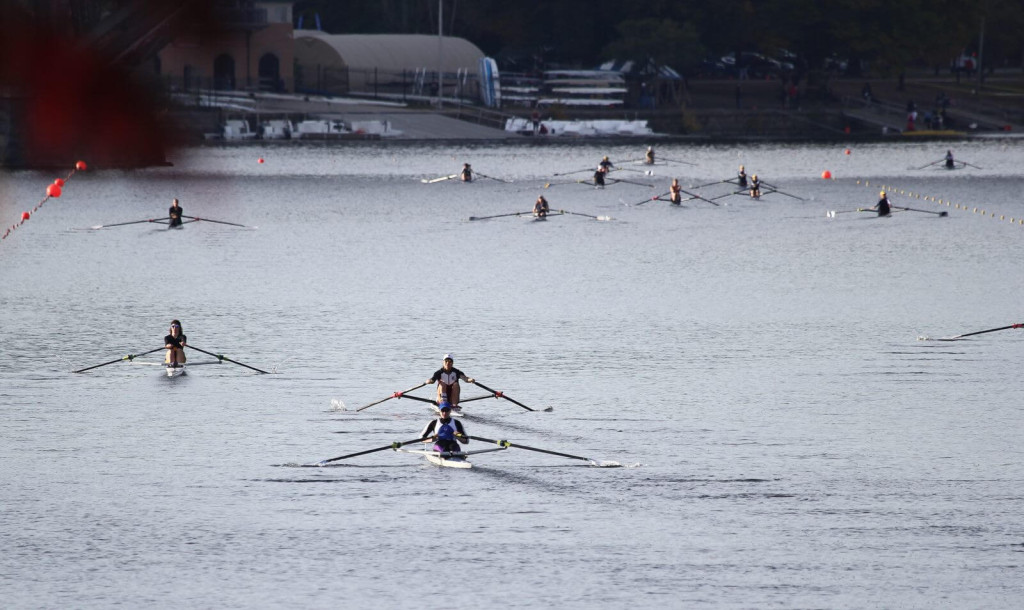 More importantly (and ultimately one of the catalysts for this post), I was reminded of how hard it had been to transition into elite-level sculling after college. With U-23 World Championships now well-established and the increase in sculling opportunities for high school and college-age students in the U.S., the transition for rowers today may be less painful than when I experienced it in 2006, as an athlete new to the world of two oars.
But, regardless of whether or not you're experienced as a junior or U-23 sculler, joining a club and possibly pursuing an elite-level career after college usually still means some change. This can include new coaches and teammates, possibly a new city, boathouse or body of water, and likely a new training plan that asks for more time and effort than anything you've ever seen before. It's easy to feel like a novice again and even easier to wonder what happened to the athlete who knew exactly what to do to make her collegiate eight fly.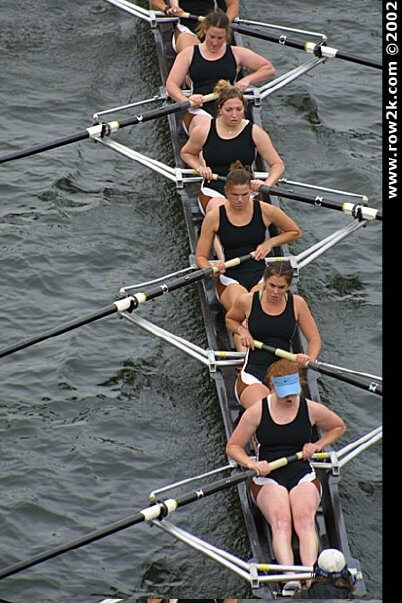 Writing on transitions in December is funny timing as it relates to the rowing year. Most teams are well into base training, individuals have settled into their personal daily routines and the nervous energy that's apparent at the start of the fall has declined. I write on this now though because, in addition to the run-in with the singles last month, I've seen a lot of new faces on the Schuylkill this year and can't help but notice how many of these athletes are still figuring out where they fit in – working to establish a place in what can feel like a big and intimidating yet simultaneously small and intrusive environment.
I was there, don't forget. I know all the signs!
And so the rest of this post is for you, my friends – new scullers in Philly and elsewhere, and anyone else looking for ground at this time. For you, a short mix of stories, advice, sage wisdom 😉 and things I wish someone told me years ago…
It's HARD! Whether you're brand new to sculling or just new to training in an elite environment full-time, the transition, hands down, is a hard one. I'm not talking about the physical piece. We're athletes. We embrace the physical piece. We thrive on the miles in the boat, and minutes on the erg and at the gym. I'm talking about the mental piece: when you learn that rowing a single isn't the same as rowing an eight, or get beat on the water by someone you can crush on the erg; when you're clumsy with handling a single, or successfully dock but then can't figure out how to get the boat out of the water and into the rack (a classic!); or when you simply start to wrap your head around the breadth of your goals compared to the speed of your boat.

It's hard! Which is something that nobody shares or cares to admit. I say that not to discourage or scare you but because it's important to know the challenge involved in developing boat speed and finding some comfort and confidence as a new sculler or an aspiring elite. Frustration is prevalent in rowing. I've seen a lot of great athletes walk away from this sport because progress is slow and it's hard to accept stepping backward from a fast collegiate career. So acknowledge the challenge, and use the awareness to power you through the times you're worn-out, or feeling self-conscious or upset with your speed. Give yourself credit for getting into the mix. Re-gain perspective. And commit to getting a little bit better each day.

Develop autonomy and become self-reliant. For me, this meant two things in particular: learning to handle a single and getting my own equipment. The equipment part is tricky. There's money involved (yes, I'm stating the obvious) and, let's face it, boats aren't cheap. So, get what you can and add to your arsenal overtime. Tools, slings, oars, a rack for your car – anything that will save you from asking for favors and add to your independence. If you can buy a boat, do it. Having your own shell is essential when you're in this sport for the long haul, and life-changing for the simple fact that you won't have to readjust the rig before practice each day.

Handling a single: these are three loaded words and a point that shouldn't be taken lightly! If I remember correctly, I spent more than a few days going to the boathouse specifically to practice getting the club single I rowed in and out of the rack. Yes, in street clothes when I knew nobody would be there: Hands on… Carry the boat to the dock… Put it in slings… Carry it back to rack… Repeat. You laugh but I promise that at Undine this was no easy feat! There's no shame in asking for help and we all need it starting out, but know that the sooner you develop the skill to handle your shell, the better you'll feel at the boathouse and the more you'll start looking all pro.

Know that we were all there, in the exact same spot that you are in now. Whether you're working your way up from the bottom of your training group, dominating the intermediate events on the Schuylkill, going after your first win at Nationals, or simply trying to spin between pieces without panicking, know that everyone racing at the highest levels today, particularly everyone who came up through the club system, was once in the shoes you're in too.

It might seem like a logical point but it took me a long time to realize that the Shannon Kaplan's and Meghan Sarbanis' of the world – two women about five years my senior who were dominating the scene when I started – didn't actually win everything all of the time (despite the fact that it totally seemed that way!). They, like me, and maybe like you, worked their way up from the bottom, and gained speed and an impressive array of results only because of their patience and persistence in the sport.

Enjoy the process. It almost pains me to say this. It feels like a very adult thing to say, and reminds me of when my dad would ask, "well, did you have fun?" when I'd lose a race as a kid. (That happened a lot, by the way.) "NO," I'd want to scream, "I did not have fun!" Who the heck has fun when they lose?!! I write on this now though because all the ups and downs I've had racing have honestly taught me the value in appreciating the process for what it is: moments – in training and racing (and life!) – that you can either let add to or take away from your career.

Before Senior Trials this year, I was surprised to feel some nostalgia for the Independence Day Regatta in Philly, which I'd be missing if we won. I was even a little bit sad about the idea of missing Canadian Henley (shocking, I know!). As rower's, there's something in us that always seems left unsatisfied. We're constantly seeking more technical proficiency and speed, and working to reach a new goal and higher level of sport. We're susceptible to frustration because the gains we make are never enough. Because of this, it's easy to discount our own progress or overlook the steps we take on the way to our goals.

Challenge yourself to do and think otherwise. Celebrate the victories on the small stage at home. Enjoy the races with friends. Be proud of the moments that add to your growth – not just the wins but also the times you bounce back from an injury, setback or disappointing result. Ultimately, none of us know when our careers will end or how they'll take shape for that matter (I would've laughed if you told me I'd still be doing this 10 years ago). So it's worth it to value the moments: In the end, they create the picture that is your career.

Celebrating some hardware at Club Nationals in 2013.

DON'T WAIT! If there's one thing you take away from this post, let this be it. I'm not sure if I thought I needed permission or just wanted encouragement as a way to gain validation for pursuing a dream but, for the longest time, all I wanted was for someone to say, "Yes! Do it! You can do it! You are doing it!"

"It," for me, was going for the light quad. For you, it might be qualifying for the Olympics, winning an event at elite nationals, earning a spot in the top boat at your club. Whatever the goal – whatever the "it" – know that you don't need permission to go for it. If there's something you want—a goal or desire you know in your heart—don't try to question or deny it. Decide to commit, build a network of reliable support, get yourself to practice and start doing the work.
And, for when you do need that extra boost, channel your inner Fat Amy and watch this clip for as many times as it takes!