"Heaven is the place where you think of nowhere else." –Pico Iyer
It's been a quiet month on the Schuylkill. Athletes from all the clubs and schools that train here seem to have their heads down, content with logging the miles. Pieces are long, ratings are low, there's time to think between strokes and really feel the boat run. God, I can't get enough of the fall!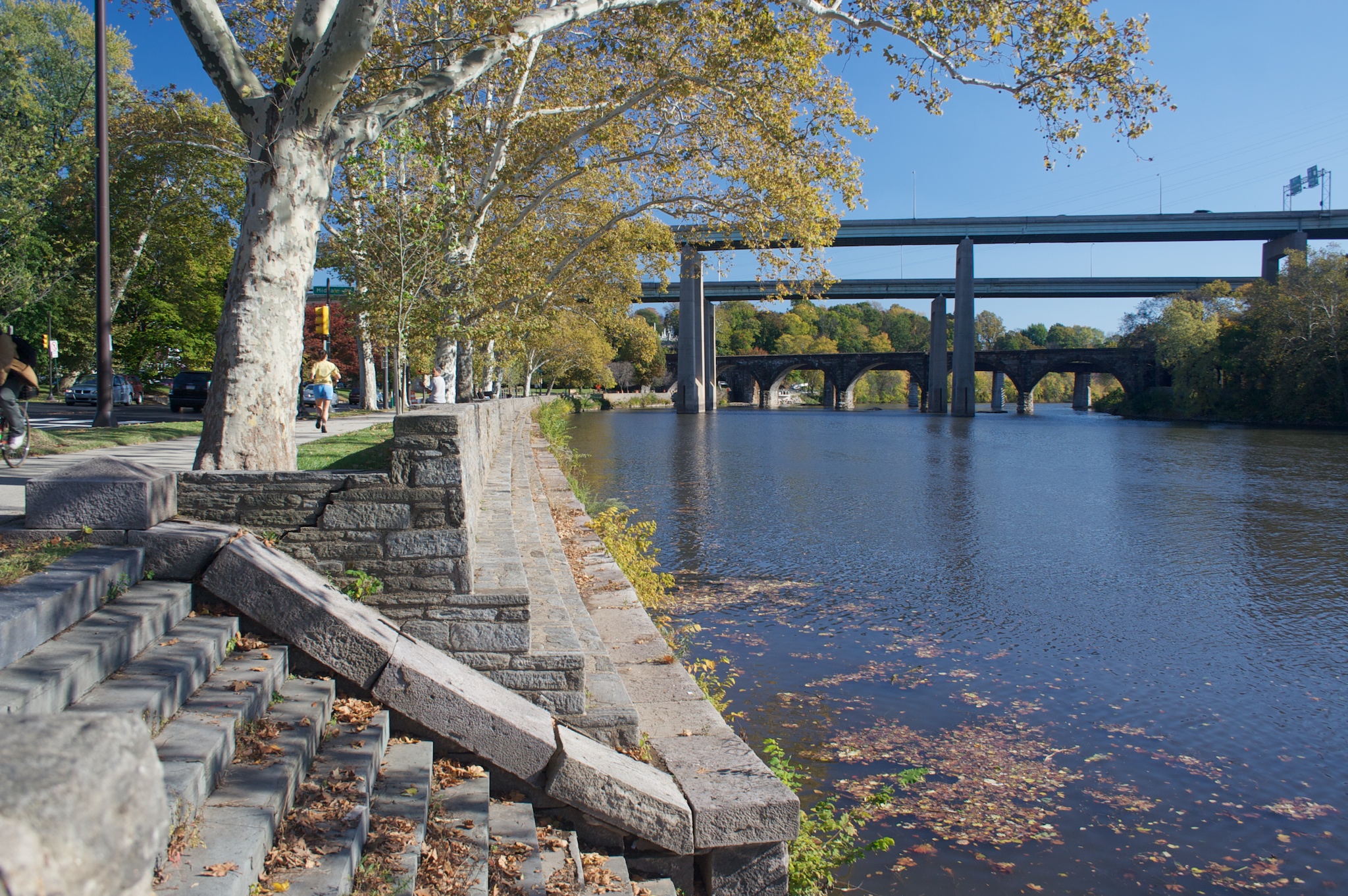 My body hurts and there have been days when I've wondered where my fitness has gone since the end of racing in August. Yet, I'm incredibly happy with doing the work and making small gains where I can. Rowing is such a humbling and wonderfully frustrating pursuit—I never would have guessed that the simple act of trying to make the boat move fast would test and teach me in so many ways.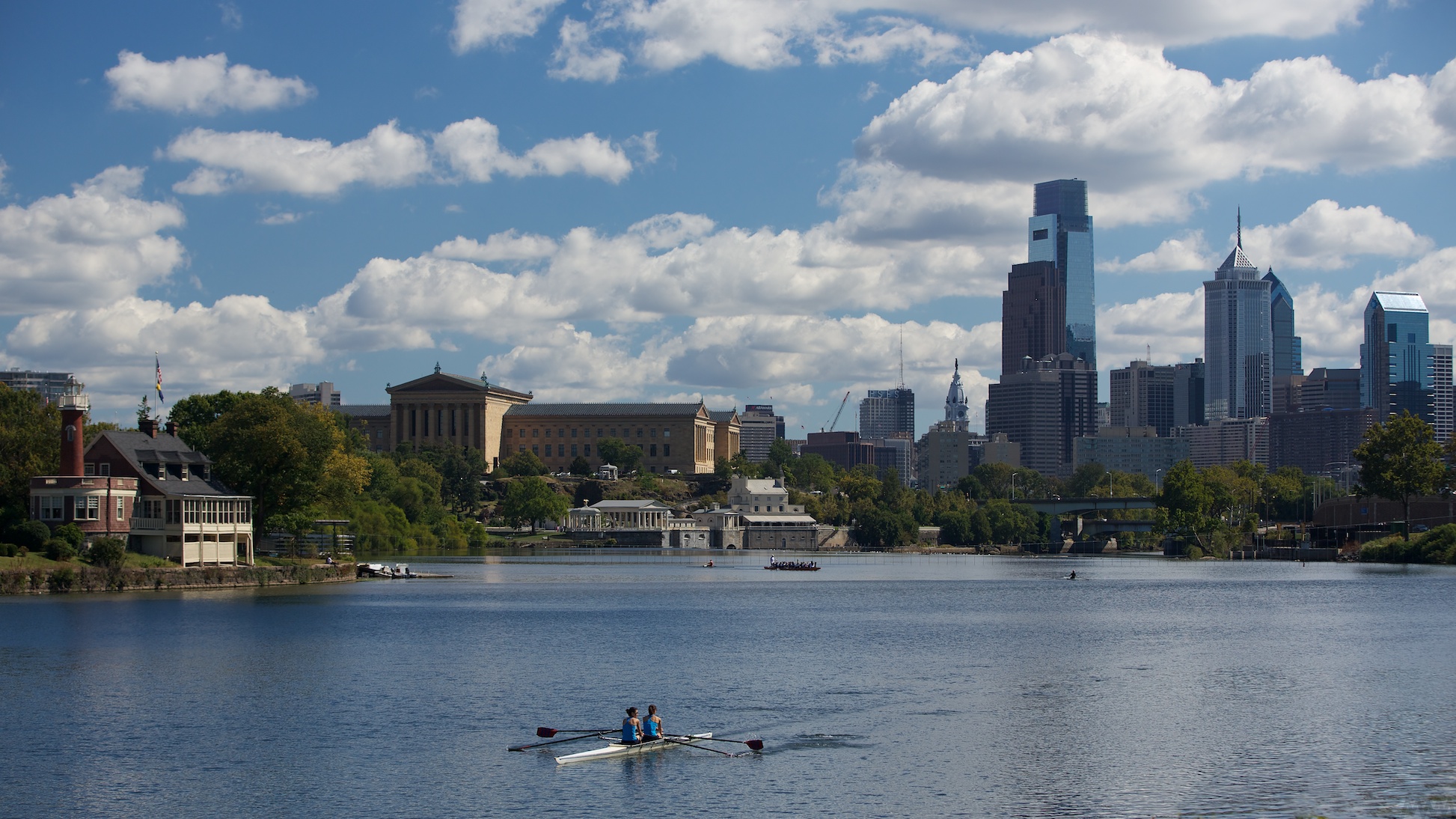 In a less-than-stellar personal moment on the water one Saturday, my focus lapsed and something akin to road rage ensued when a coach lined-up five eights side by side below Twin Stones—a turning point on the river—and proceeded to walk them through drills. Between the launch and the eights, there was barely enough room for another boat to pass through. I was training with two other singles, and it was the third time that morning that our workout had gotten interrupted by a group of larger crews. I had every reason to express my frustration and wasn't necessarily wrong for doing so, but I continued to carry it with me during practice… after we moved through and away from the eights… after we continued the work for the day.
Let it go, Cara. Let it go!
Distractions have taken a lot from my boat speed within the past year. The big ones manifested as emotional stress but other, smaller distractions like boat traffic have affected me too. The good news is that I've recognized the need for a change (read: attitude adjustment!) and set intentions accordingly.
Last month, I wrote that I wanted to be more purposeful and less reactive in racing and training. In part, this means harnessing boat speed more consistently, and taking unplanned for or unfavorable circumstances in stride. I've failed several times already, and mind you, it's only September! But I'm committed to the idea because it's a space where I know I can grow.
I'm sensitive, emotional and unsuspecting. I don't naturally roll with the punches, and that's fine. But holding onto frustration (or anger, or fear, or fill-in the negative emotion of the day), especially over something as trivial as collegiate crew traffic, won't make the boat run faster.
The Art of Stillness
There's a book that I bought during World Championship Trials—The Art of Stillness by Pico Iyer—that's been sitting in the side-door compartment of my Jeep ever since. Dallas Hartwig, writer and co-founder of the Whole30 Program, prompted me to buy it with a post on social media that simply stated, "Read this book."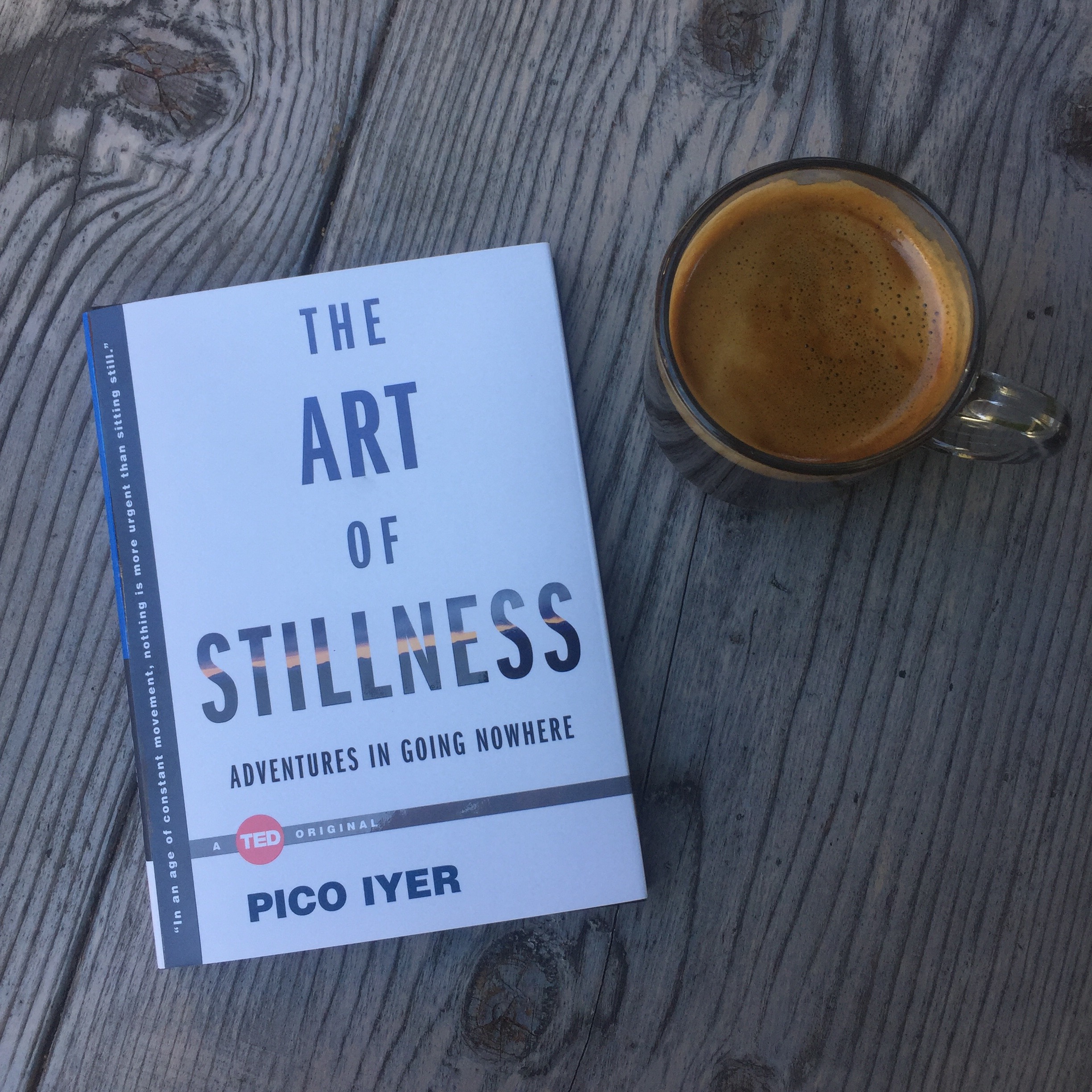 I grabbed the book from the car after the Saturday morning "run-in" with the eights, and finally gave it a read. The text that immediately stood out was this:
As Epictetus and Marcus Aurelius reminded us more than two millennia ago, it's not our experiences that form us but the ways in which we respond to them; a hurricane sweeps through town, reducing everything to rubble, and one man sees it as a liberation, a chance to start anew, while another, perhaps even his brother, is traumatized for life.
There is nothing either good or bad, as Shakespeare wrote in Hamlet, but thinking makes it so.
There is nothing either good or bad, but thinking makes it so.
Intentions in Rowing, in Life
Eliminating distraction…
Channeling purpose…
Tempering reaction…
Letting things go…
Responding to circumstances in ways that support and don't hurt the larger goal…
Whether it's on the water or off, each of these themes requires awareness, presence, and the space and mindset to grow.
I recently asked a Masters rower whether or not she's racing this fall. She responded by saying that she doesn't race but instead rows in search of the perfect stroke. I admire the sentiment. I too am driven by finding new ways to move more efficiently and feel the boat run. But, as a recovering perfectionist myself, I'm also acutely aware that "perfect" does not exist. Likewise, life, like racing, like rowing on the Schuylkill, is perpetually unpredictable and full of surprise.
So then how do we stay on the path toward our goals, particularly when challenged with ongoing tests, setbacks, imperfections and fears? As I understand it right now, the best we can do is learn to adapt in real time while simultaneously staying calm, focused, steady and strong. We learn to cultivate stillness, because, in the words of Iyer,
…talking about stillness is really a way of talking about clarity and sanity and the joys that endure.
On that note, happy rowing! See you on the racecourse this fall!
Many thanks to Dallas Hartwig and Michael W. Murphy for providing the images and inspiration for this post. Check them out on social media and be sure to follow their work!