Satisfaction lies in the effort, not in the attainment. Full effort is full victory. –Mahatma Gandhi
Well, friends… we did it!
In less than six weeks, I'll be lining up at the 2017 World Rowing Championships in Sarasota-Bradenton, Fla. For the first time, I'll be racing as part of Team USA!
I raced uncontested at Trials as part of the Schuylkill Navy High Performance Collaborative lightweight women's quad to earn a spot on the team. But have no doubt that the boat, the "win" and the right to represent the U.S. at World Championships was the culmination of almost a full year of planning, sacrifice, training, racing, selection processes, travel, and lessons in life and in sport.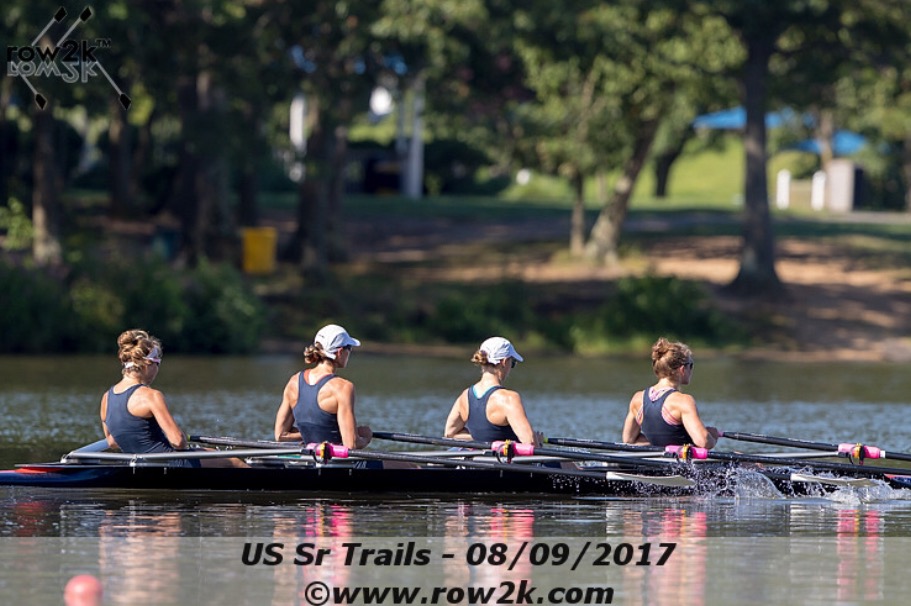 The Lead Up
From some perspectives, 2017 has easily been my "best" year yet: I crushed every single PR on the erg, finished fourth in the lightweight single at NSR1, which was an improvement on my previous best, raced in Europe for the first time and earned a small handful of respectable results against international crews.
From others, it's been my most challenging: it's increasingly hard to miss time with my family (mostly with the guy in the picture below!), and training and racing in the quad has brought on a whole new set of mental and emotional challenges unique to being in a team boat.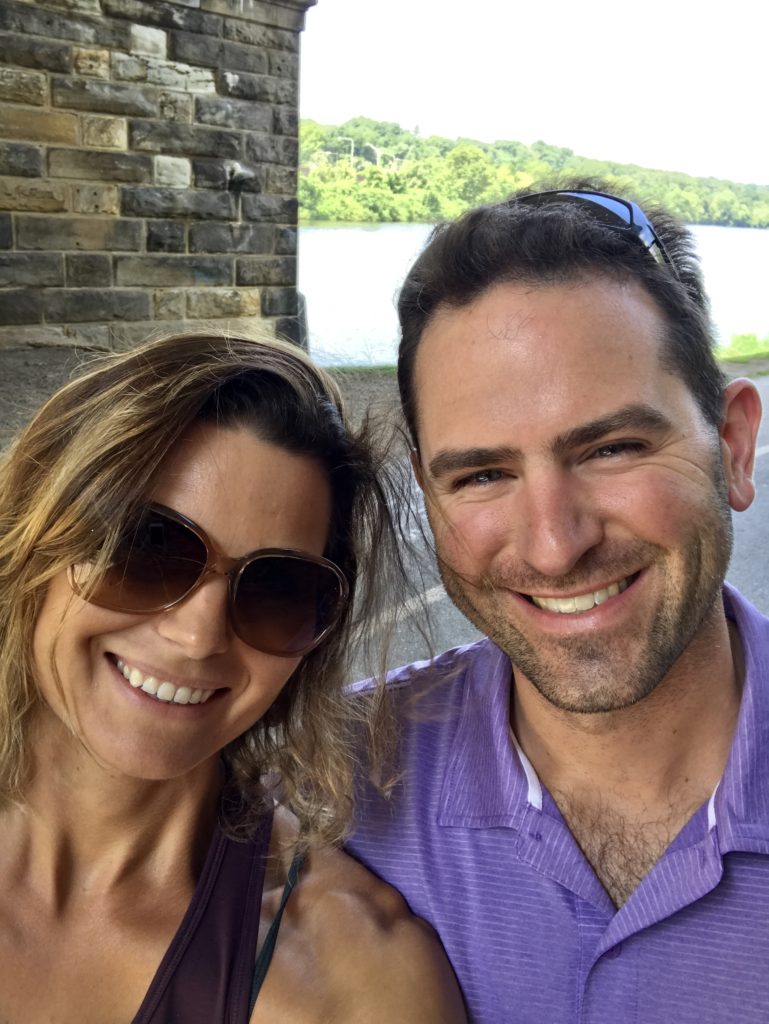 The Long Road
At some point, I want to explore all those challenges. Selfishly, I'm always looking to better understand how I feel. Self-awareness is key in high-level sports. Plus, emotions are messy and I naturally want to give order to anything that doesn't automatically make sense in my head. Less selfishly, I fundamentally believe that it's important to share our individual stories. It's how we learn from each other, and learn to appreciate, understand and relate to our peers. Everyone's path is wrought with intense highs and lows. I know this, yet still find myself fascinated when I hear about the struggles of athletes who make it look easy or who I've personally looked up to or admired for years.
At some point, I also want to reflect on the lessons I've learned and perspective I've gained from taking the long road to achieving this goal. Yes. It's been a long road! It's been 11 years since I walked through the doors of Undine and picked up my first set of sculling oars. As a new sculler and athlete nearly devoid of self-confidence, I was barely able to verbalize my national team goals. Today, I can say what I want and know I belong. I've experienced pure joy and heartbreak through rowing. I've been physically exhausted and mentally drained. I've been humbled countless times and tested in many ways.
No doubt, this sport has been my great teacher. I'm eager to continue to learn.
This Moment
Now, though, let's celebrate! The lessons and reflections can wait. I want to take a minute to absorb the past year and let the idea of representing my country sink in. More importantly, I want to say THANK YOU to all the people who have listened, helped and supported me along the way.
Heartfelt Thanks
Family and friends
I usually like to save the best for last but not today!
Kyle: I couldn't do any of this without you and wouldn't want anyone else by my side. I lean on you when it's tough, and want you right there with me when I'm cruising along. Endless thanks for your unwavering enthusiasm and faith. I couldn't have asked for a better partner, teammate and friend. Ride the wave, dear! We're doing it!
Mom and Dad: All I've wanted was make you both proud. I can't wait for you to see me race in Sarasota. I hope you have a blast all week! Thank you for a lifetime of love and support. You're a remarkable example to everyone. As parents, you've certainly set the bar high.
Family (Erica, James, Jessie, J.R.!) and friends: Thank you for following my journey… for all the texts and emails with words of encouragement, congratulations and support. Thank you for all the prayers – Grandma! You guys are the best, I'm excited to line up in Florida and show you what we can do!
Boathouse Row peeps
My coach, Sean: You've listened patiently, and helped me rebuild a love that was almost lost and fire that was almost gone. I know I'm still a work in progress but you'd have to agree that we've made lots of gains! Thank you for your advice, your guidance and your technical eye. I hope this step forward is still the beginning.
The gang at Penn AC: You guys welcomed me during a time I was down and gave me a new place to call home. I've relied on your energy. I sincerely appreciate the kindness and enthusiasm of the masters, and intensity of the team. You guys are awesome! Thank you.
The Schuylkill Navy of Philadelphia: Joanne, thank you for your vision. Bonnie, Paul and the many others who've worked to build the Collaborative, thank you for your support. You've given me new racing and training opportunities that I wouldn't have had otherwise. You've also given me the chance to be part of something that's bringing athletes together and bettering the rowing community in Philadelphia. For that, I am grateful!
The rest of the village
Adam at WellPoint Oriental Medicine: You put me back together more times than I care to know. The proof is in my patient folder, which is exploding! You've been a great friend and mentor, and WellPoint a sanctuary I rely on and love.
Micah and my friends at Requisite Fitness: Do you remember when I first walked into your office at 215? I had a whole list of goals mapped out (no surprise!). It took a few years but we finally got one of the big boxes checked. Thank you so much for the person you are and community you've created at Requisite. It's a breath of fresh air when I need a break from the boathouse, and always a good kick in the butt to walk into the gym and see so many athletes crushing big weights!
Mike at NOVA 3 LABS: You've been an integral part of my success during the past two years and are most definitely contributing to my longevity in this sport! I reached out to you for macro recommendations. Little did I know that I'd not only gain a badass nutrition guru but also a confidante and friend!
Lastly, to the team of small miracle workers that help keep my body in tact – Dr. Walter's (Spinal Care Chiropractic), Dave Schiman (Manayunk Roxborough Community Acupuncture), Karen Calera (Aligned and Balanced Rowing), Dr. Roberts (Summit Spine and Wellness), Dr. Caley (East Falls Chiropractic), Dr. Scott (Fairmount Chiropractor), Linda Edwards (Resilient Me) and Debi Phillpotts, Thai Massage Therapist extraordinaire! Thank you for the time you've taken to understand the demands of my sport. Thank you for your expertise and wonderful care. You all make it possible for me to continue to do what I do.
On That Note…
We're back to work in the quad with six tough weeks of training ahead. We're looking to pick up speed, keep refining technique and set ourselves up for a solid performance at Worlds. We've built a good platform. Now it's time to get more. Needlesss to say, I'm looking forward to it. Bring on the work! Bring on the gains!
See you in Sarasota! 😉
Let's go USA!